Sailor & Jack Brinkley Cook Kick Off HDRF Race for Hope in Southhampton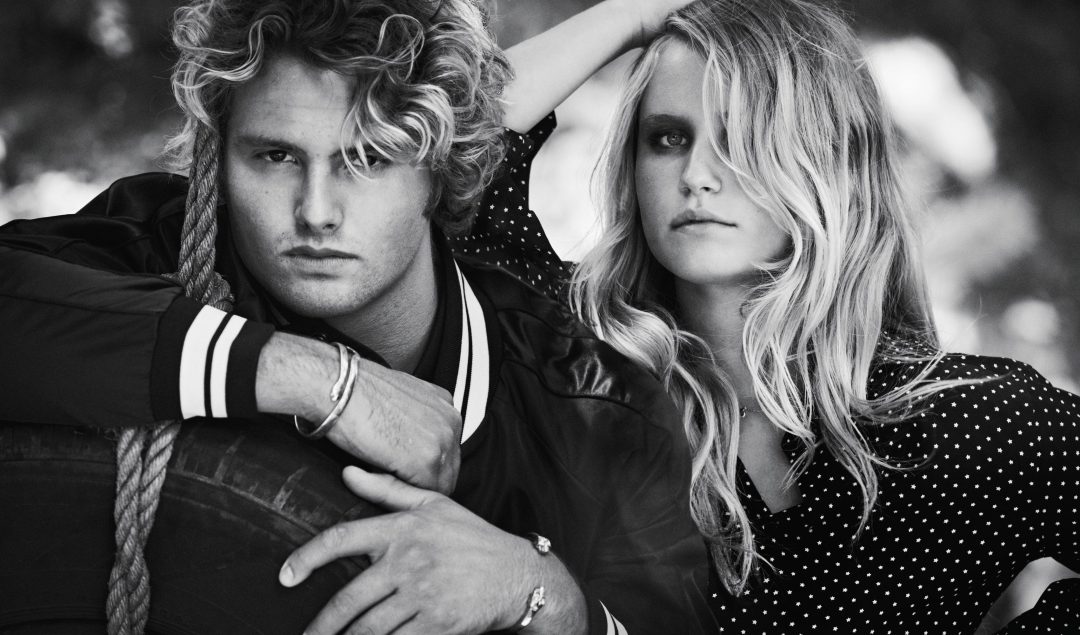 On Sunday August 4th, Hope for Depression Research Foundation (HDRF) hosted the fourth annual Race of Hope to defeat depression, led by Grand Marshals Sailor Brinkley Cook and Jack Brinkley Cook, HDRF Founder Audrey Gruss and Arthur Dunnam.  At the Race, more than 600 racers took a beautiful three-mile route around Lake Agawam in Southampton Village.
The USA Track and Field sanctioned event raised awareness and funds for advanced depression research. In 2018, more than 500 participants of all ages helped raise more than $250,000, with every dollar raised going directly to research.   
Sailor Brinkley Cook and Jack Brinkley Cook are the children of supermodel Christie Brinkley and part of an iconic Hamptons family with deep roots in the East End. Both in their early 20s, the siblings represent a post millennial generation that is not only more open about mental health issues, but also increasingly vulnerable. Rates of depression and suicide among teens have risen sharply in the past decade, according to recent studies.
The Race of Hope brings the community together to turn the tide on depression through research and education.  It is supported by local residents including Jamee and Peter Gregory, Kim Heirston, Leonard and Judy Lauder, Marigay McKee and Bill Ford, Kitty & Bill McKnight III, Thomas C. Quick, Scott Snyder, Lisa M. Aery, Serena Bowman, Sharon Bush, Susan Gutfreund, Yaz and Valentin Hernandez, The Honorable and Mrs. Earle Mack, Margo M. and James L. Nederlander, Robert Nederlander, Hilary Geary Ross, Clelia and Tom Zacharias.
Participants come from all over the tristate area and beyond, including professional and first-time runners, walkers, corporate teams, families, and children, to unite as a community to raise awareness about this widespread, costly and often deadly illness.  HDRF funds groundbreaking research that will transform the way depression is viewed, diagnosed, treated and prevented.
Audrey Gruss founded HDRF in April 2006 in memory of her mother Hope, who struggled with clinical depression. Today, HDRF is the leading nonprofit organization focused solely on depression research and public education. The World Health Organization has declared depression as the leading cause of disability worldwide, but despite its prevalence, depression is still misunderstood, underfunded and under-researched. The mission of the HDRF is to fund innovative neuroscience research into the origins, medical diagnosis, new treatments, and prevention of depression and its related mood disorders – bipolar disorder, postpartum depression, post-traumatic stress disorder, anxiety disorder, and suicide.
To date, HDRF has provided more than $30-million through over 125 grants for breakthrough depression research that promises to transform the way depression is viewed, diagnosed, treated and prevented.
DID YOU KNOW?
·       In the United States, depression affects more than 18 million adults each year.
·       Depression is the leading cause of suicide. In the United States, one person dies by suicide every 12 minutes – over          41,000 people per year.
·       Depression is the number one cause of disability worldwide.
·       Depression costs US society $210-billion annually – 60% of which represents reduced efficiency at work and costs          related to suicide.
 Depression and Suicide in Teens
 ·       Between 2009 and 2017, rates of depression among kids ages 14 to 17 increased by more than 60%, according to a study in the Journal of Abnormal Psychology.
·       The suicide rate for white children and teens between 10 and 17 was up 70% between 2006 and 2016, the latest data analysis available from the Centers for Disease Control and Prevention.  Although black children and teens kill themselves less often than white youth do, the rate of increase was higher – 77%.
 The Crisis in Research and Treatment 
 ·       More than 50% of those diagnosed with depression do not respond to existing treatments.   
·       Although depression is one of the most serious and prevalent conditions in the US, it is ranked 77th (out of 250) in          the amount of federal funding it receives.
·       Most of the major pharmaceutical companies have discontinued brain research.
What Makes HDRF Different
·       The Depression Task Force represents the most innovative approach to neuroscience research today.
·       The Task Force has created an unprecedented research plan with each member executing a piece of the plan in                their own laboratories. They are not going down well-worn paths of research. They have identified major                            challenges in the field and are laser-focused on the areas where the field is stuck. 
·       They share results in real-time at a centralized data bank. This allows them to leverage data to accelerate research.          This is unheard of in the entire scientific research field which is normally competitive and not collaborative.
For more information about HDRF, please visit www.hopefordepression.org