The Scent of Silence: STUMM433 by Six Scents Parfums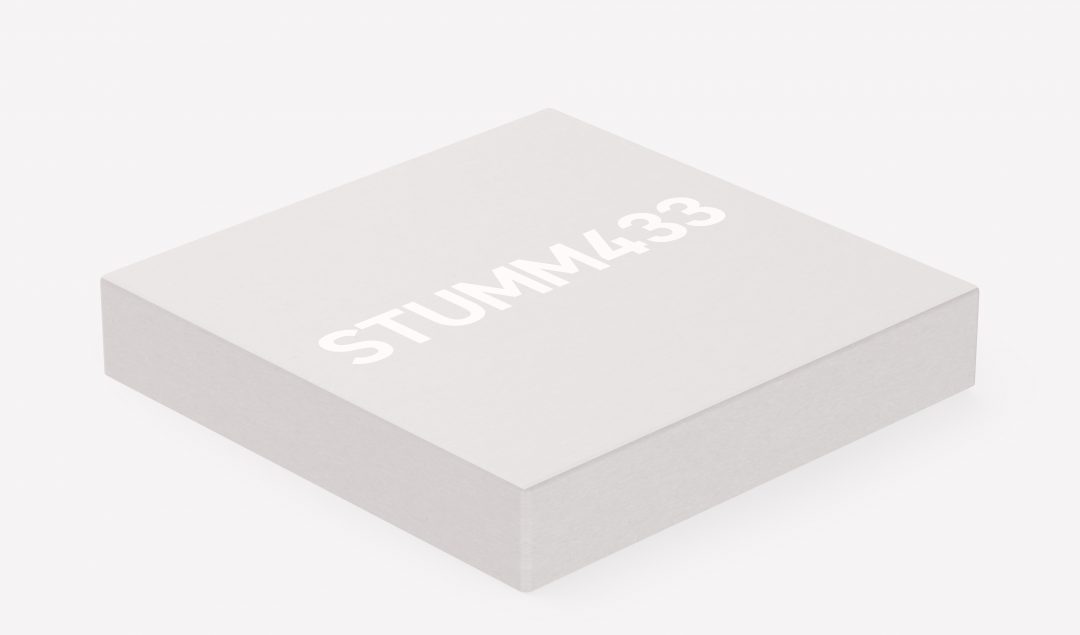 Perfumer Joseph Quartana of Six Scents Parfums interprets the scent of silence for STUMM433, a limited- edition box set and anniversary release by seminal record label MUTE dedicated to John Cage's 1952 minimalist music composition 4'33.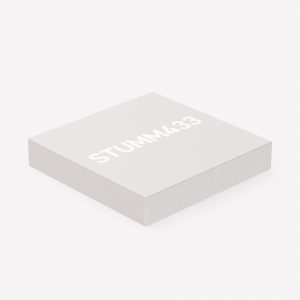 Wherever we are, what we hear is mostly noise – John Cage
MUTE is collaborating with perfumer Joseph Quartana for the launch of 4'33", a scent that Quartana developed exclusively for the forthcoming STUMM433 box set, to release on October 4th 2019 and available for preorder now: smarturl.it/STUMM433
Inspired by John Cage's composition 4'33, STUMM433 is the latest in the MUTE 4.0 (1978 > TOMORROW) series: a box set collating an unprecedented selection of Mute artists past, present and future, out on vinyl as a very limited box set edition, signed by Daniel Miller, founder of the record label. Full details on the packaging below.
STUMM433 features a huge array – over 50 – of MUTE artists including Yann Tiersen, Goldfrapp, Depeche Mode, Liars, Silicon Teens, Erasure, K Á R Y Y N, Irmin Schmidt and many more, all presenting their own interpretation of one piece of music: John Cage's game changing composition, 4'33".
The vinyl box set will also include a set of scented candles, designed by award-winning perfumer Joseph Quartana of Six Scents Parfums, as an interpretation of 4'33. In the spirit of Cage's original piece, Quartana imagined a flash of lightning in an old wooden theatre as a metaphor for the lingering afterglow of a concert performance in order to answer the question: what is the scent of silence?
"It's not mere silence being recorded in these five discs of vinyl. Besides atmospheric noise, the subtle "essence" (aka "ki" or "chi" or "prana") of the artist is conveyed via the recording which is what I was trying to capture with the candle, that heavenly "gauziness" of the soul, our very essence as electric, living beings. I imagined a great flash of this energy in an old, wooden Shakespearean theater, and imagined what that would smell like. What does that performance greatness, that electricity of channeling, of being "in the zone" as a performer, what does THAT smell like?"
— Joseph Quartana
4'33" is the first official scent creation by Joseph Quartana since winning the coveted Fragrance Foundation's Perfume Extraordinaire Award in 2017 for his Poppy Soma perfume, the only blindfolded perfume prize at the annual award ceremony.
Net profits from the release of the STUMM433 box set will be split between the British Tinnitus Association and Music Minds Matter, charities chosen to honor Inspiral Carpets' founding member Craig Gill who suffered from anxiety and depression as a result of his tinnitus in the years up to his untimely death.
About the box set:
The vinyl box set will feature: 5 x 180gm clear vinyl; 36-page 12″ sized soft touch lamination booklet; black tin candles with the scent of silence and a Certificate of authenticity, numbered and signed by Daniel Miller, all packaged in a unique frosted opal PVC case with 3mm walls.