Shalini Parfum Introduces Paradis Provence created by Perfumer Maurice Roucel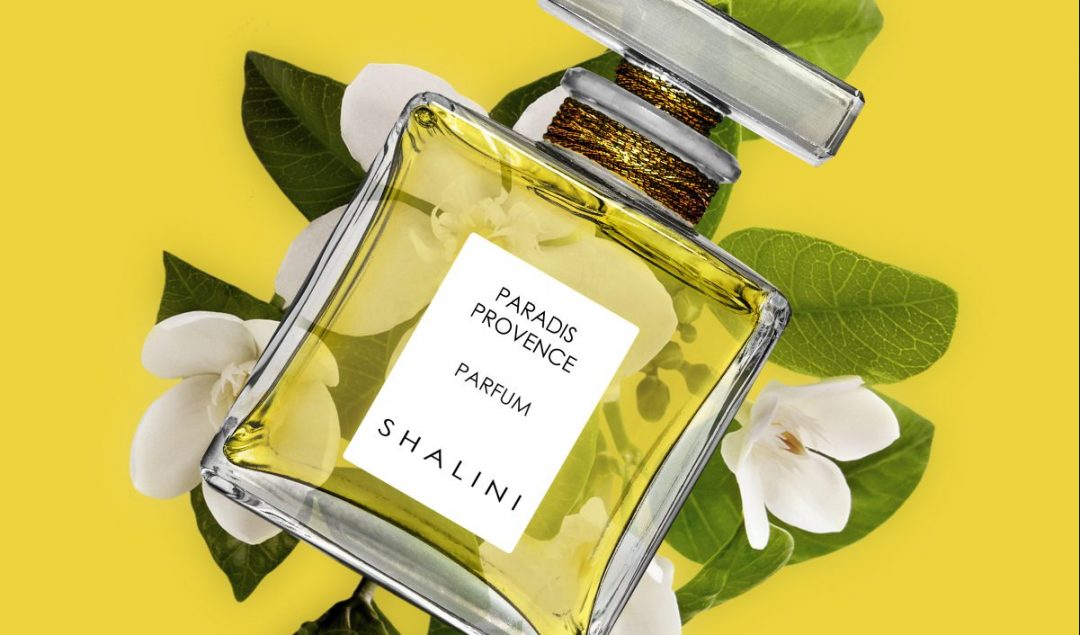 PARADIS PROVENCE
Tomorrow and the next day too, we will have days no different from this when the blue and golden moments glide by, days when suspended time stands still, merciful days where shadows come from a drawn curtain, a closed door or leafy trees, and not from an overcast sky.  Colette
Paradis Provence is the essence of the land we call Provence, paradise on earth.
Fields of blue lavande, thyme, orange blossoms, sunflowers following the golden Sun, ancient olive trees, the sky that turns pink as it touches the azure of the Mediterranean and amorous nights drenched in jasmine.
Where the solar energy lights your soul. the golden sunshine warms your skin, and soft breezes caress your senses…, a feeling of deep relaxation prevails.
Paradis Provence is the fragrance of the eternal summer – of our youth, our imagination and our passion.  A happy summer of blue salt and                                                                                                crystal.
The parfum is a solar composition of lavande absolut, thyme and orange blossoms. 
It carries you to the days of blue and gold and warms your soul with it's sunlight.
Lavande absolut is the purest essence of this blue flower that is the heart of Provence. The sight of rows of endless blue in the summer is magnificent.
The parfum captures the essence of lavender that insights courage and encourages you to share your True self with others.
Thyme with it's golden beam of light, cleanses and heals. It opens your heart to receive love.
Orchards of orange blossoms laden by the bees, swaying in breeze, scent the air. The orange absolut carries the glorious energy of joy and abundance.
Paradis Provence is created by Maurice Roucel inspired by the "myth" of Provence.
This is the fourth parfum in a series created by Shalini and Maurice. The four parfums  reflect the changing moods and passions of the soul.
Paradis Provence is presented in the limited edition Lalique crystal flacon "Deux Fleurs".  Rene Lalique used the symbol of "vesica piscis" in this exquisite flacon representing the creative life force from which everything begins.
Paradis Provence will be launching this autumn at select luxury retailers.
The parfum is available in the limited edition Lalique crystal flacon for $2700.
Also available in the Cubique Glass bottle with a Black Bulb atomizer  for $500.
Please visit www.shaliniparfum.com