YSL BEAUTÉ'S NEW MON PARIS PARFUM FLORAL SCENT BLOSSOMS IN BANGKOK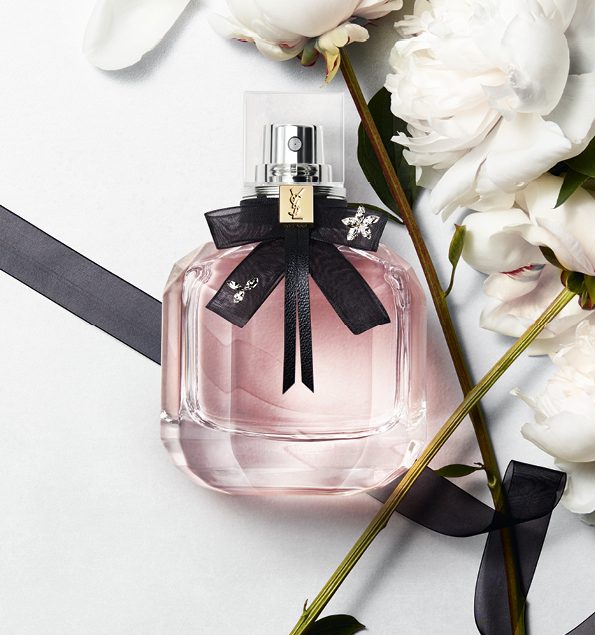 YSL BEAUTÉ'S NEW MON PARIS PARFUM FLORAL SCENT HAS BLOSSOMED
AT
BANGKOK'S KING POWER DOWNTOWN SRIVAREE COMPLEX
The love's floral bouquet was highlighted at the  iconic Mon Paris "Make it Yours" pop-up
throughout the month of June
Yves Saint Laurent Beauté Travel Retail Asia Pacific is proud to debut its new scent, Parfum Floral, with the iconic Mon Paris "Make It Yours" pop-up at Bangkok's King Power Downtown Srivaree Complex. The pop-up took travelers on a romantic journey of love by curating an inspirational ambience filled with a blooming floral chypre fragrance and white peonies.
Throughout the month of June, travelers were invited on a personalized beauty journey, beginning with the selection of their favorite fragrance, then a customized name engraving. The final touch was the selection of the perfect gift box to create an extraordinary purse-sized object of desire. Adding extra mileage, customers could also experience Yves Saint Laurent Beauté's iconic Rouge Pur Couture lipstick collection with the same personalized experience.
"This is an engaging and memorable experience relevant to every traveling customer. The 'Make it Yours' pop-up perfectly reflects our ambition to connect travelers all over the world with Yves Saint Laurent Beauté, and reinforce our position as a loved brand," says Emily Coleman, General Manager of Yves Saint Laurent Beauté at L'Oréal Travel Retail Asia Pacific.
"We are delighted to partner with Yves Saint Laurent Beauté to celebrate the anniversary of the Make it Yours pop-up at Kingpower Downtown Srivaree Complex in Bangkok. This spectacular retail design is sure to be a hit with customers," says Susan Whelan, Senior Executive Vice President of King Power Thailand.