Acca Kappa Introduces Ultra-Rich Natural Skincare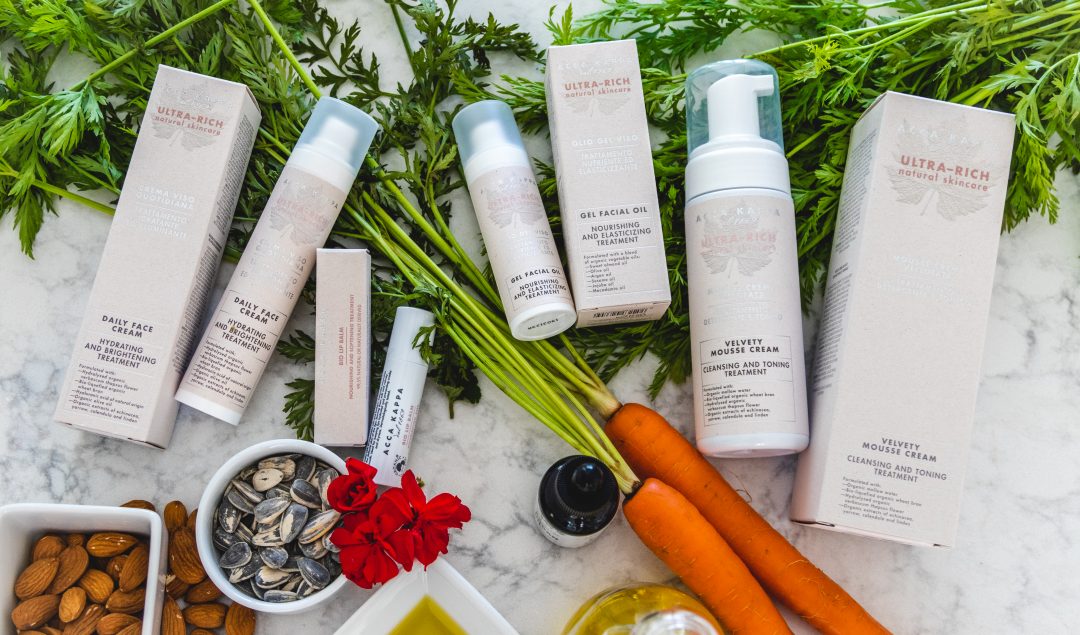 Celebrating their 150th anniversary, Acca Kappa is a historic brand that is renown for their iconic fragrances, hair brushes, body care and wellness products. Inspired by flowers and plants found in the most decadent Italian gardens, the family owned business takes pride in their green philosophy and environmental approach. 
Acca Kappa is part of the Beauty Made in Italy program launched by the Italian Government to promote the awareness, excellence and availability of Italian beauty brands and products to the US market and consumer. 
Now, Acca Kappa is excited to introduce their new Ultra-Rich Natural Skincare line that includes:  
-Velvety Mousse Cream: cleansing and toning treatment $64
-Daily Face Cream: hydrating and brightening treatment $94
-Gel Facial Oil: nourishing and elasticizing treatment $98
-Bio Lip Balm: nurturing and softening treatment $14 
The products are certified by NATURE – an international organization that monitors all raw materials, from their source through the manufacturing process to ensure that only natural formulas with high safety standards and low environmental impact are used. Acca Kappa is proud to guarantee that their Ultra-Rich Natural Skincare line is formulated without mineral oils, silicone, parabens, PEGs or GMOs and the packaging and labels are produced using ecological paper from organic grape residue.