BEAUTIFUL BELLE LOVE A NEW FRAGRANCE BY ESTÉE LAUDER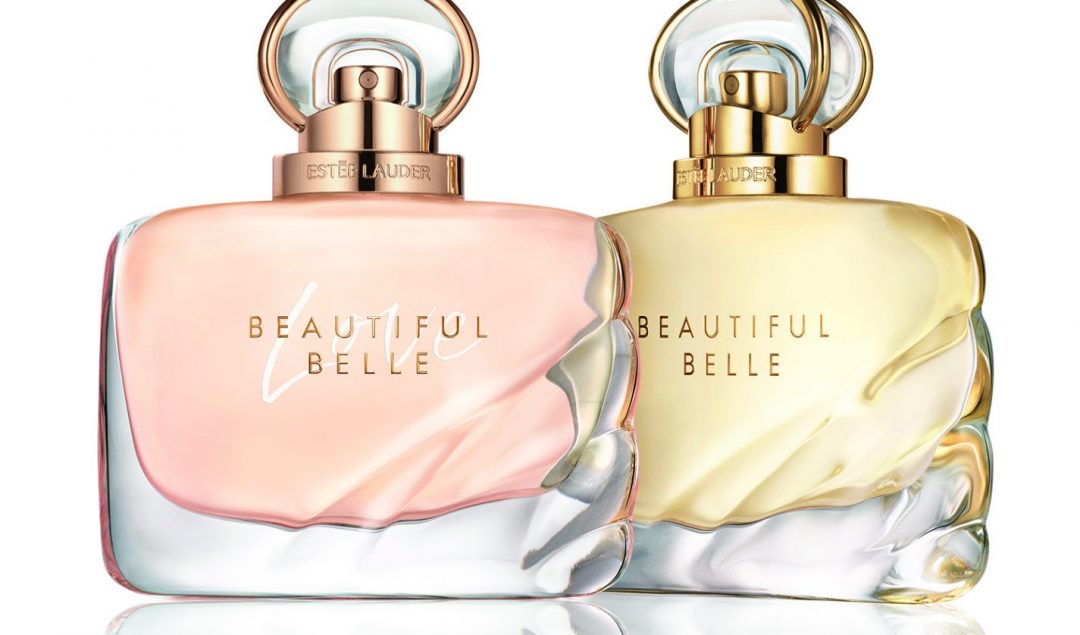 Love Breaks All Rules.
The romantic journey. The declaration of love. The promise of forever. These moments of love are universal, yet the ways in which love is celebrated all over the world are distinctly personal to each bride.
The story started with Beautiful Belle, with an irreverent, care-free bride who made her own rules in love and in life. Now, inspired by rule-breaking brides around the world, Estée Lauder introduces Beautiful Belle Love, a new fragrance for the modern brides who celebrate love on their own terms.
The Fragrance
Beautiful Belle Love reimagines the timeless oriental fragrance, with a luxurious oriental gourmand that is as unique as the brides it represents. Each layer of this statement fragrance is an unforgettable union of ingredients sourced from the four corners of the globe.
NORTH: Excitement & Anticipation: The fragrance's global love story begins in the northern hemisphere, opening with a blend of French Sage and Green Fig Leaf Accord, interlaced with shimmering Tunisian Neroli to breathe freshness into the fragrance. Precious Florentine Orris and romantic Turkish Rose Essential infuse the scent with ultra-feminine, romantic florals to make the heart beat faster with the anticipation of love.
EAST: Exotic Luminosity: As love's journey continues in the East, the exotic textures of Middle Eastern Almond notes evoke a heartfelt passion with a luminous Amber Accord and White Tea Accord. Together, the essences create an enveloping harmony reminiscent of timeless Eastern customs and rituals.
SOUTH: Glowing Sensuality: The warmth of the southern hemisphere nurtures the blooming romance. The marriage of ultra-luxurious Madagascar Vanilla and Indonesian Patchouli Heart unleash a tale of seduction to give the bride a glow on her most special day. The highest grade of Brazilian Tonka Bean Absolute enhances this glow, giving the fragrance its characteristic depth, texture and sensuality.
WEST: Modernism & Discovery: The love story leaves its everlasting mark with two exclusive sensations from the West. The modern and unique radiance of an Illumina Musk accord amplifies the fragrance's luminous textures into a soft sensuality, while notes of Living Orange Blossom Honey brings a sweet quality that promises never-ending love.
The Bottle
The Beautiful Belle Love bottle continues this great love story, with the graceful rose gold-colored infinity ring at the top of the crystal cap, representing eternal love. The smooth glass bottle filled with a rich blush-colored juice has the unexpected texture of delicate, undulating folds that flow like the train of a bridal gown. Etched with the word "Love," there is no mistaking the journey that is about to unfold.
Availability
NEW Estée Lauder Beautiful Belle Love will be available at Estée Lauder counters nationwide, www.esteelauder.com and major airports beginning in August 2019.
Suggested Retail Price
$125.00 for the 3.4oz / 100ml, $95.00 for the 1.7oz / 50ml, $75.00 for the 1.0oz / 30ml and $28.00 for the Travel Spray.