The Vike Twins Launch Vike Beauty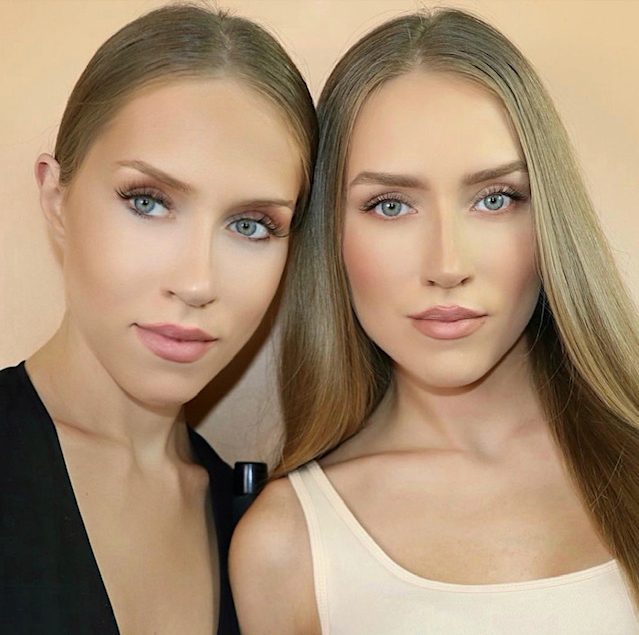 2019 CEW X Preen.Me Rising Influencer Award winners Alina & Inessa Vike, @theviketwins have launched their beauty brand, VIKE Beauty @vikebeauty.
Originally from Belarus, the twins migrated to the U.S. with their family when they were just two years old. Now 23, and having graduated from Baruch College in 2017 with Bachelor's degree in Finance, Alina and Inessa are based in New York. While pursuing a career in finance, their passion for beauty grew, and they started posting makeup and hair tutorials on Instagram informing friends and admirers of their favorite beauty tips. Eventually, their following grew and they started working with various beauty brands they love.
After distributing more than 1,000 samples of VIKE Makeup Melt to attendees at IPSY LIVE in NYC –and being  overwhelmed by the positive response they received through email, DM's, and other comments on social media, they decided to launch VIKE Beauty.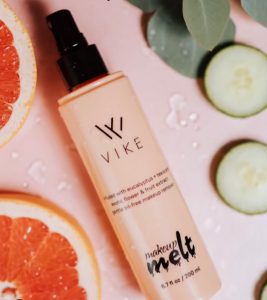 VIKE Makeup Melt is the first makeup remover spray that you can directly spritz on your face, with skin care benefits. No more tugging and pulling on the skin with wipes. You simply spray all over your face, allow it to "melt" the makeup, massage and rinse off with water.
Infused with eucalyptus and tea scent, exotic flower and fruit extract. this gentle oil-free makeup remover is safe to spray on closed eyes and lips, and without the needs for wipes, its more environmentally friendly, too.
The Vike Twins understand that people dread taking off their makeup at night. "We wanted to change the stigma about removing your makeup," they said. They infused their product with eucalyptus to create an in-home spa experience. And, the product has four antioxidants: passionflower, cucumber, grapefruit, and moringa. Passionflower is packed with nutrients including vitamins A and C, and essential fatty acids, helping the skin to look firm and smooth. Cucumber has skin conditioning and softening properties. Grapefruit is a powerful antioxidant that protects skin cells from free radical damage. And, moringa improves the appearance and radiance of skin. Its oil free, cruelty free and vegan.