Hard Rock International Introduces Fragrances for Ladies and Men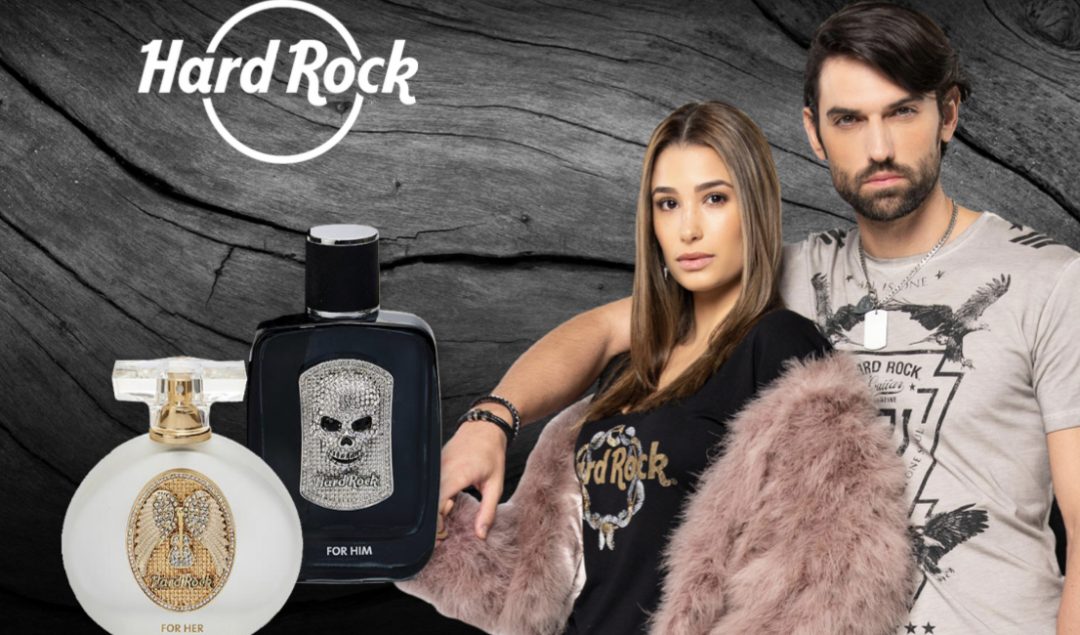 Hard Rock International and ICP/World Tour Enterprises have joined forces to create world-class fragrances for ladies and men. The never before seen fragrance bottles feature a patent pending Removable Collectors Pin. The Hard Rock Collectors Pins are affixed to the fragrance bottles and can be removed to be used on backpacks, jean jackets, hats, or as a keepsake.
The mens and ladies fragrance scents are uniquely fresh and long lasting. Contemporary classics perfectly created Nathalie Benareau of Symrise, renowned for many of the world's best fragrances.
"We are grateful to be part of the Hard Rock family and its worldwide recognition and achievements. Their progressive thinking and challenge of the status quo have inspired us to create these new and innovative fragrances that rock!" said Brian Venables, President and CEO of ICP/World Tour Enterprises.
The fragrances will be available in March exclusively in the Hard Rock stores and in select better fragrance stores worldwide.
With venues in 74 countries spanning 248 locations that include owned/licensed or managed Hotels, Casinos, Rock Shops® and Cafes – Hard Rock International (HRI) is one of the most globally recognized companies. Beginning with an Eric Clapton guitar, Hard Rock owns the world's most valuable collection of music memorabilia at more than 83,000 pieces, which are displayed at its locations around the globe. In 2018, Hard Rock International was recognized as a Forbes Magazine Top Employer for Women and Land Operator of the Year at the Global Gaming Awards. In 2019, Hard Rock International was honored as one of Forbes Magazine's America's Best Large Employers, Forbes Magazine's Top Employers for Women and No. 1 in J.D. Power's 2019 North America Hotel Guest Satisfaction Study among Upper
Upscale Hotel Chains. Hard Rock destinations are located in the world's greatest international gateway cities, including its two most successful flagship properties in Florida and home to the world's first Guitar Hotel® in South Florida, where its headquarters are located. The brand is owned by HRI parent entity The Seminole Tribe of Florida.
SOURCE: HARD ROCK INTERNATIONAL