Peter Harf Named CEO of Coty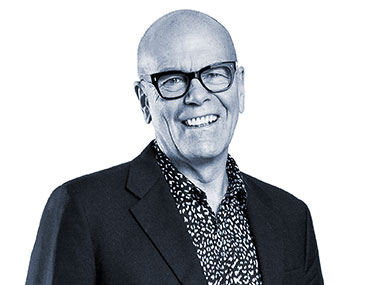 Partnership with KKR delivers immediate deleveraging via $1 billion direct investment and $2.5 billion net cash proceeds from Wella transaction, lowering Coty's net debt/adjusted EBITDA from ~5.6x to ~4.5x on a pro forma basis
Simplified portfolio enables focused leadership of Coty on Prestige and Mass Beauty with increased cost competitiveness. Retaining a 40% stake in Wella allows Coty's shareholders to benefit from the growth opportunities for Wella's business and its long-term value creation
With the founder of the modern Coty, Chairman Peter Harf, assuming the additional role of Chief Executive Officer, and the creation of a three-person Executive Committee, Coty expects to execute with greater accountability, less bureaucracy and higher speed, allowing the company to rebuild its competitive position
Coty has announced the signing of a definitive agreement with KKR as part of a strategic transformation that will deleverage its balance sheet, streamline its operations and strengthen its leadership team.
Strategic Relationship with KKR
Under the definitive agreement announced today, Coty and KKR have entered into a strategic transaction for Coty's Professional and Retail Hair business, including the Wella, Clairol, OPI and ghd brands (together, "Wella"), valuing the businesses at $4.3 billion on a cash- and debt-free basis. KKR will own 60% of this separately managed entity and Coty will own the remaining 40%. As previously announced, KKR is investing $1 billion directly into Coty through the issuance of convertible preferred shares.
The investment from KKR brings significant benefits to Coty: 
The additional liquidity, via the $1 billion convertible issuance coupled with the anticipated $2.5 billion in net cash proceeds at the closing of the Wella deal, improve Coty's leverage profile, providing the company with the flexibility to navigate through the current challenges and continue investing in its brands.
KKR is committed to bringing meaningful resources to Coty from day one, including adding one of the firm's most experienced investors to Coty's Board, Johannes Huth, Partner and Head of KKR EMEA. KKR will also nominate a second Board member in the near term.
Simplified Portfolio and Cost Competitiveness
The sale of a majority interest in the Professional and Retail Hair business simplifies Coty's portfolio and will allow Coty to focus on its core Prestige and Mass Beauty businesses:
Prestige: Coty will reinforce its leadership positions through innovation in fragrances and adjacent categories, a focus on the premium end of its portfolio, and the e-commerce development of the Prestige Beauty franchise, which encompasses iconic brands, such as Calvin Klein, Hugo Boss, Burberry, and Gucci, as well as the recent addition of Kylie Beauty, with its direct to consumer business model and 178 million followers on Instagram.
Mass Beauty: Coty will reinvest in its power brands in priority markets to improve business fundamentals and expand its omni-channel presence. Key brands include Sally Hansen, Rimmel, CoverGirl, and Max Factor. 
Cost leadership: Excluding the Wella business, Coty is targeting a net reduction in fixed costs of approximately $600 million in cash over the next 3 years, equating to 25% of its pro forma fixed cost base. The one-off costs associated with this program are estimated at $500 million.
Taken together, these measures will drive strong financial improvement at Coty through FY23, with the company continuing to expect adjusted operating margins in the mid-teens and leverage of below 4x.
In FY19, Coty's pro forma net revenues would have been $5.9 billion, composed of 55% Prestige Beauty and 45% Mass Beauty. Geographically, the pro forma portfolio would have been 49% driven by EMEA, 38% Americas, and 13% Asia Pacific. Coty's pro forma FY19 EBITDA would have been $ 1 billion. Taking into account approximately $160 million of stranded costs from the Professional and Retail Hair carve-out, this would become $ 840 million.
Leadership Changes Will Instill Urgency and Deliver Results
The founder of today's Coty, Chairman Peter Harf, will assume the additional role of Chief Executive Officer. Harf is an entrepreneur and builder of world-class businesses. He is Founder and Managing Partner of JAB Investors, an investment firm with more than $100 billion of assets under management. He has extensive industry experience, including through his previous roles as Chairman and CEO of Benckiser N.V. and then Deputy Chairman of Reckitt Benckiser, which he formed through the merger of Benckiser N.V. with Reckitt Coleman in 1999. While leading Benckiser, Harf built modern-day Coty and spent more than 20 years with direct executive responsibility for the business, as Chief Executive from 1990-2001 and then Chairman until 2011, during which time Coty again became an independent company with almost 14 times revenue growth. Harf has also served as Chairman of AB InBev.
The creation of a three-person Executive Committee will allow the company to increase the speed of its decision making and execution and create clear accountability for improved performance. Besides Harf, members of the Executive Committee will be Coty's Chief Operating Officer and Chief Financial Officer, Pierre-André Terisse, and Gordon von Bretten, who joined Coty last week as the company's first-ever Chief Transformation Officer ("CTO").
Von Bretten, who joins from KKR Capstone, will draw on his 25 years of experience in transforming businesses to accelerate the pace of change at Coty. He will oversee the 'All-In To Win' transformation agenda. The new Executive Committee will make sure that Coty takes the right steps towards becoming a more profitable business and delivering on its commitments. It will set clear priorities and hold itself and the Coty organization accountable to drive improvements across the business.
Coty's senior management team will consist of the members of the Executive Committee and the following business leaders: Edgar Huber, Chief Commercial Officer; Simona Cattaneo, President Luxury Brands; Richard Jones, Chief Supply Officer and head of Research and Development; Pascal Baltussen, Chief Global Procurement Officer; Laurent Mercier, Deputy Chief Financial Officer; Kristin Blazewicz, Chief Legal Officer; and Anne Jaeckin, newly appointed to the position of Chief Human Resources Officer.
As previously announced, Pierre Laubies stepped down as Chief Executive Officer on May 31, 2020. Given the new management structure, Pierre Denis will not take up an executive position with the company and has stepped down from its Board. He will remain a Senior Advisor, allowing Coty to leverage his extensive knowledge and experience in the luxury industry.
Harf commented: "I've known Coty for a long time and there is a lot of potential within this company. I'm delighted to return to an active leadership role. We are all energized by the task ahead – to lead Coty to the best it can be. Further, in KKR, we have a world-renowned investor that will work alongside us in transforming Coty."
Huth added: "We are excited about our future collaboration with Peter Harf and the team at Coty. The company has tremendous potential and this transaction will position the business to deliver long-term value creation. Coty and Wella alike are going to benefit significantly from the transformation journey ahead."
Transaction Summary and Financial Impact
KKR is making a $1 billion investment into Coty via convertible preferred shares. These shares carry a coupon of 9% and will be convertible into Coty shares at $6.24, equating to a 20% premium to Coty's closing stock price on May 8, 2020 of $5.20, the last trading day before entry into the investment agreement. The initial $750 million of this investment was completed on May 26, 2020, with the remaining $250 million expected to be completed in the next two months. Assuming full conversion, JAB will remain Coty's largest shareholder, with 50% ownership in the company. KKR will be the second largest shareholder, with a 17% stake.
KKR's majority investment in Wella values the business at $4.3 billion on a cash- and debt- free basis. This equates to 12.3x FY19 adjusted EBITDA of ~$350 million on a fully-allocated basis, which includes approximately $160 million of central costs which will not transfer as part of the transaction.
At the closing of the deal, expected in the next six to nine months, the Wella business is anticipated to issue approximately $1 billion of debt and distribute the proceeds to its respective shareholders. This will result in total net cash proceeds to Coty of approximately $2.5 billion, including $2.6 billion relating to 60% of Wella's enterprise value and $0.4 billion from the dividend distribution, net of $0.2 billion relating to debt items and $0.3 billion of tax and transaction fees.
Based on Coty's FY19 results ended June 30, 2019, this two-pronged transaction lowers Coty's net debt/adjusted EBITDA leverage from ~5.6x to ~4.5x on a pro forma basis, adding meaningful stability.