Givaudan Active Beauty Launches Koffee' Up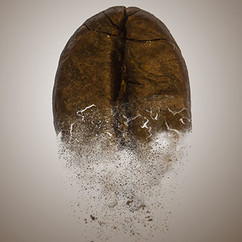 Givaudan launches Koffee'Up™, a new sustainable beauty elixir crafted from upcycled Arabica coffee.
A cosmetic innovation created in partnership with the start-up company Kaffe Bueno brings remarkable skin care benefits to consumers
Givaudan Active Beauty is proud to launch Koffee'Up™, a scientifically proven premium coffee oil crafted using upcycling techniques. Koffee'Up™ is referred to as the "new argan oil" in the beauty industry as a result of its natural, eco-conscious, and effective properties, bringing a myriad of facial skin care benefits to consumers such as hydration, protection, and anti-agAraing.
The revolutionary beauty product was developed in collaboration with Danish start-up company Kaffe Bueno, the winner of the 2019 edition of MassChallenge Switzerland. As Givaudan is a founding partner of the distinguished start-up accelerator, this is the first product collaboration to result from working with one of the start-ups based in the incubator. The biotech start-up focuses on upcycling spent coffee grounds, or coffee waste, into active and functional ingredients for cosmetics to bring health and skin benefits to consumers. The strong sustainable mission of Kaffe Bueno is also in line with our approach to sustainability, adding value by using upcycling, or byproducts from side streams, to enrich our portfolio with products that are also good for the planet.
Laurent Bourdeau, Head of Active Beauty, said: "We are thrilled of this unique collaboration with Kaffe Bueno and we're eager to start using the new product in creative solutions for customers. The high quality, traceable and upcycled ingredients used in Koffee'Up™ showcases a prosperous new avenue for using sustainable coffee in the world of beauty. This is a big achievement and opportunity, and we're looking forward to presenting this innovative beauty elixir to customers."
Maurizio Volpi, President of Givaudan Fragrances: "Our Company purpose and sustainability approach are at the core of our business and the launch of Koffee'Up™ fits perfectly well with creating for happier, healthier lives with love for nature. The innovation surrounding upcycling in the cosmetics industry today is a crucial point for the evolution of sustainable business and we're thrilled to partner with a young start-up company at MassChallenge Switzerland who values the same sustainable practices we do."
Koffee'Up™ follows the launch of Vetivyne™, a fully natural and sustainable cosmetic active ingredient launched in 2018 that is crafted from upcycled vetiver roots from leftover fragrance raw materials