FOR INVICTUS, COSFIBEL CREATES A UNIQUE METAL COFFRET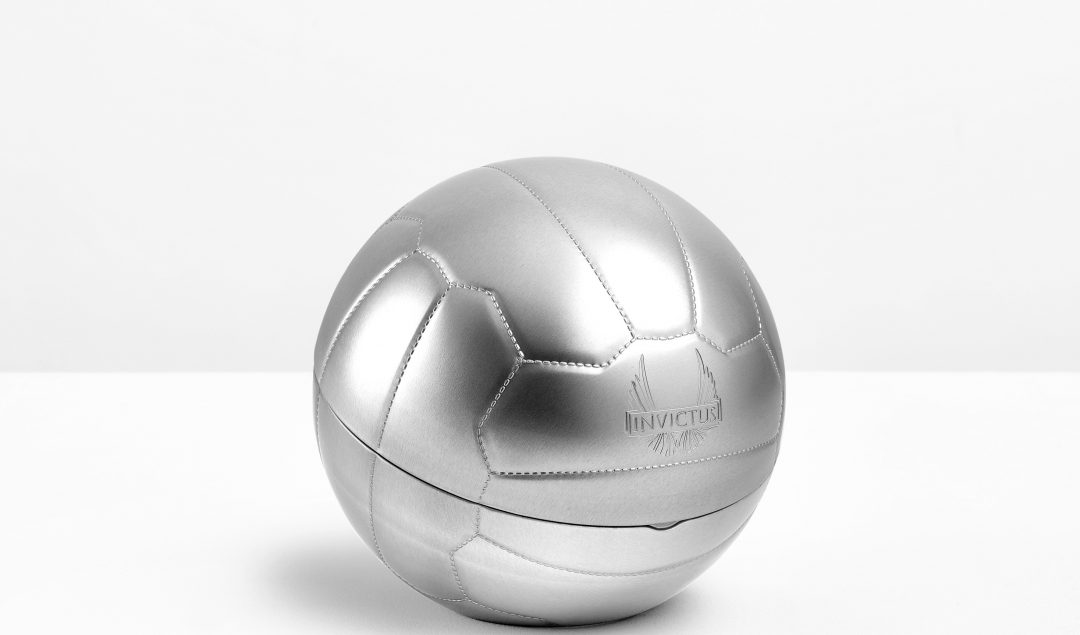 For Invictus, Cosfibel has created a metal coffret in the shape of a soccer ball.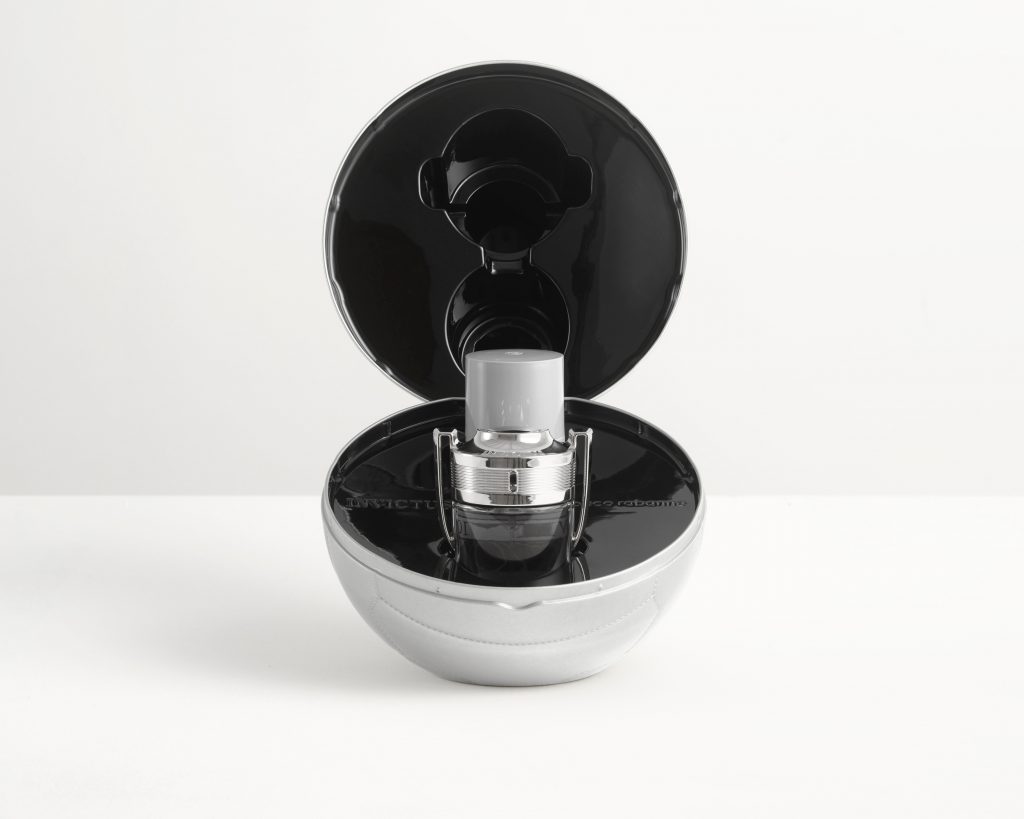 For this men's fragrance from Paco Rabanne, Cosfibel worked with tin, pushing its limits to create a perfectly rounded shape using techniques and tools specially created for this project.
Paco Rabanne wanted to create a collector's coffret for this fragrance evoking an iconic sport with so many enthusiastic fans.
Cosfibel rose to the challenge of transforming tin by stretching it to the limits of its resistance in several stages. This required numerous tests and the development of specific tools in order to achieve the desired final result. Each of the two parts necessitated around 10 successive production operations, from stretching and shaping to the embossing of the décor that faithfully renders the effect of stitching on leather.
The two halves that make up this coffret are held together with a metallic hinge and closed by clipping together thanks to a groove system. The name of the fragrance and the logo are achieved with debossing, while product information is screen-printed on in black and white. The entirety is then protected with a varnish.
Inside, black PET chocks hold the fragrance bottle and a deodorant in place, shaped to fit them perfectly.
Once filled, each coffret is deliver in a transparent PET cover manufactured by the Grumbe factory in Spain. In black screen-printed lettering, it reads "Invictus, the fragrance of victory."