Christy Turlington Burns and Edward Burns Return to Star in Ad Campaign for Eternity Calvin Klein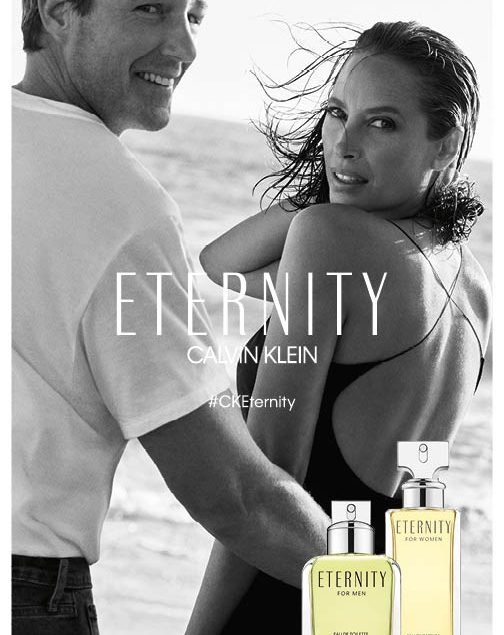 CALVIN KLEIN's latest ETERNITY campaign explores the concept of love with the return of iconic couple, maternal health activist and model Christy Turlington Burns alongside her husband, director, writer, producer and actor Edward Burns, as the embodiment of ETERNITY CALVIN KLEIN.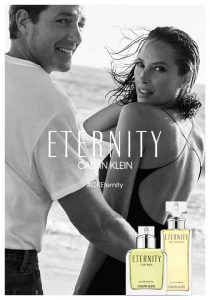 Turlington Burns starred in the first ETERNITY advertising campaign when it debuted in 1988 with Burns later joining her as a face of the fragrance. In 2020, we celebrate their timeless and modern love story in a new campaign that captures spontaneous moments of joy while playing blissfully together on a remote beach. Their connection comes alive through stolen moments of sensuality and intimacy.
Captured by Matt Lambert, the television campaign is a combination of traditional black and white and color shots; the juxtaposition conveys their committed past with the strength of their present relationship. The campaign, a compilation of joyful moments by the ocean, is a homage to their love story and is set to a reimaged cover of the iconic love song 'Unchained Melody' by Lykke Li.
Lachlan Bailey photographed the iconic couple in a classic black and white still campaign visual. Shot on the beach, Christy's hair is effortlessly being swept back by the ocean breeze and Burns adoringly pulls her toward him. The image is just one of many memories in time for the couple, a stolen moment in their endless and iconic love story.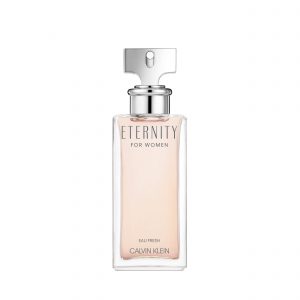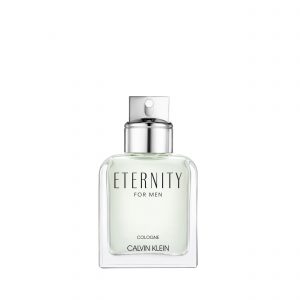 The new line extension ETERNITY Cologne for him and ETERNITY Eau Fresh for her CALVIN KLEIN comes to life through the still campaign visual. Shot by Lachlan Bailey, the hero image is an injection of happiness and burst of freshness. Christy and Edward are captured playfully frolicking in the ocean, holding each other closely as the waves splash around them as a symbol of their explosive love.
ETERNITY Fresh will be available globally on a rolling basis starting August 2020