The Garden Lab Collection from Symrise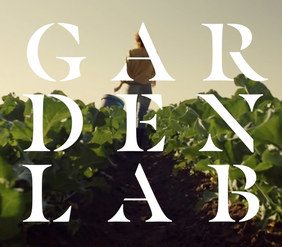 With its Garden Lab Collection, Symrise is opening up new natural fragrance ingredient territory. It allows perfumery to use real vegetables in fine fragrance creations for the first time. Artichoke, cauliflower, leek, asparagus and onion meet the increased demand for sustainability as they consist of 100 percent plant-based materials. Also, they address the trend towards health and wellbeing with their natural olfactive appeal. Symrise produces this collection by upcycling byproducts from the food industry. It also sources the raw materials locally while respecting seasonality. Together, the five veggie materials will enrich the perfumery palette of Symrise. The company has launched a total of 42 natural raw materials in the past two years.
The fragrance experts at Symrise have developed their Garden Lab Collection in collaboration with the nutrition experts of Symrise Diana Food. They produce food ingredients for nutrition based on agricultural raw materials, which means they have comprehensive knowledge about functional ingredients from nature as well as the specific smells and tastes of vegetables. As a result, the Garden Lab Collection authentically embodies the scent of a garden. Fresh and intense essences from vegetables take up the increasing demand for plant-based products and translate it into fine fragrance ingredients.
With this cooperation, Symrise has tapped into an extraordinary source for fragrance creation. The diverse range of vegetable ingredients runs from mild artichokes to creamy cauliflower to tropical onions. They complement traditional raw materials of the perfume industry, such as sweet or intense gourmet notes. These plant-based ingredients bring freshness and texture, allowing Symrise to address the preferences of consumers who increasingly value health and well-being and want natural products.
"We have consistently implemented our innovative vision to create a fragrance with surprising olfactory facets. We want to keep our position of game-changer of the industry by developing revolutionary ingredients and offering the best of innovation to our perfumer for their future creation. " says Ricardo Omori from Symrise Fine Fragrance.
Sustainable production of natural fragrances
Symrise Nutrition's Food business unit sources the basis for the green fragrances from long-standing and sustainable raw material partners in the food sector. Both customers and consumers prefer this type of procurement, which is why it forms an integral part of the corporate strategy at Symrise. For the Garden Lab collection, the company uses 100 percent natural raw materials. Otherwise, the byproducts of the food industry would go to waste.
The use of byproducts from other business sectors is part of the zero-waste strategy of the Holzminden-based company, which wants to reduce the loss of raw materials. With the Garden Lab collection, Symrise is optimizing its sustainable value chain and using a cold pressing process that saves energy. This also allows Symrise to capture volatile notes from fresh, crushed plant-based materials and use them for its fragrances.
"From the synergy of two seemingly completely different skill sets, we have created a special fragrance innovation. It combines the best of both worlds in one product: fine fragrances based on aromatic vegetable varieties," adds Jean-Yves Parisot President Nutrition Segment, Member Executive Board. Symrise perfumers and nutrition experts from Symrise Nutrition have broken new ground with this cooperation. Fragrance creation and agricultural expertise have created a collection of inspiring and sustainable fragrances.