HELENA RUBINSTEIN TRAVEL RETAIL ASIA PACIFIC AND CHINA DUTY FREE GROUP REIMAGINE THE FUTURE OF ULTRA-PREMIUM EXPERIENCE IN HAINAN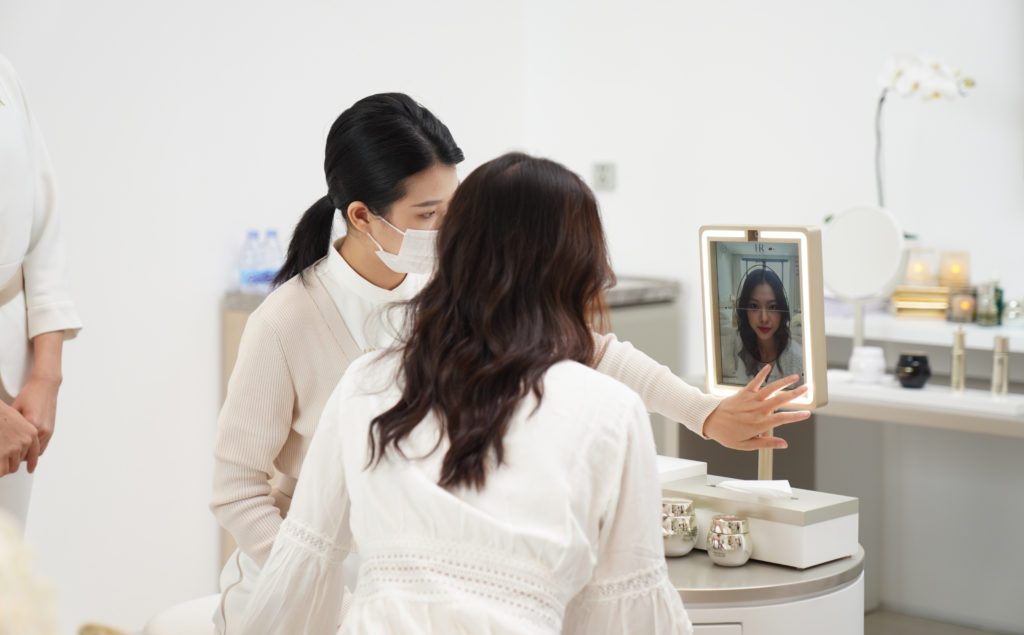 Helena Rubinstein Travel Retail Asia Pacific was pleased to collaborate with China Duty Free Group to debut its first-ever online-to-offline premium luxury travel event in Sanya, Hainan. Over 100 selected VIPs were invited to an exceptional and personalized travel experience at the Helena Rubinstein villa, situated in The Sanya EDITION luxury boutique hotel. The campaign ran from 21st to 24th December 2020, reinventing the future of travel beauty with digital innovations and services.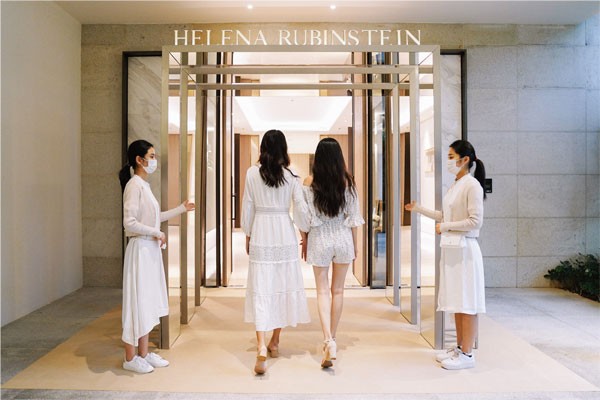 The premium journey of travel retail VIPs from the China Duty Free Group began at the Helena Rubinstein villa – a sprawling 2,355 square metre poolside luxury estate at The Sanya EDITION. Upon entrance, a gold-toned Helena Rubinstein logo greeted guests as they checked in, after which their personalized journeys, continued with tailor-made mocktail refreshments at the Helena Rubinstein bar, a professional holiday portrait photoshoot at the Helena Rubinstein studio, and an afternoon tea before being treated to a luxurious 24K pure gold leaf hand massage, exclusive to the event. The rejuvenating 24K pure gold leaf massage combined the brand's signature Cellglow range with 24K pure gold leaves to firm, smoothen and boost the skin with an ultimate radiance and golden aura.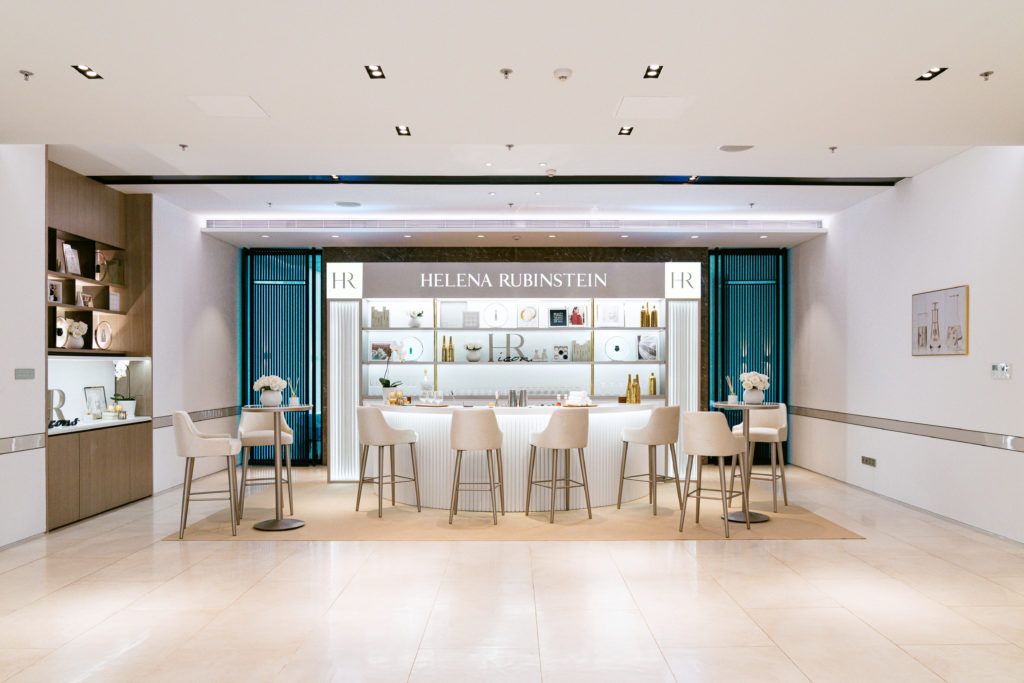 Exploring the future of innovative beauty, all VIPs received an in-depth biometric skin analysis with the Helena Rubinstein skin analyser. Developed with 80,000 skin profiles combined with 12 years of research and development, the Helena Rubinstein skin analyser provided VIPs with an expert skin diagnosis, predictive analysis and personalised skincare recommendations.
On December 21st and 23rd, the premium experience at the Helena Rubinstein villa was livestreamed online by two sought-after beauty influencers, Teacher Xu and Kakakaoo, to their fans and followers. The duo shared their travel beauty tips and featured the well-loved Helena Rubinstein Powercell Serum and Cellglow Concentrate. Over 25 million viewers tuned in and enjoyed special offers, prizes and shopped for their favourite Helena Rubinstein products instantly via the China Duty Free Group online platform.
"We are pleased to pioneer an unprecedented über-luxe experience with China Duty Free Group. This first- ever Helena Rubinstein Travel Retail villa offered new ways of building special relationships with our online and offline beauty travellers. We look forward to more innovative collaborations to come with China Duty Free Group in offering digitised and personalised premium service to travellers in Hainan," says Petrina Kho, General Manager of Helena Rubinstein Travel Retail Asia Pacific.