Symrise Simplifies the Development and Manufacture of Sunscreen Products with Neo Heliopan® Flat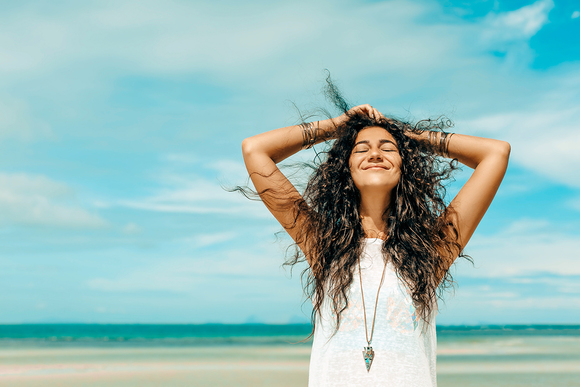 Symrise is simplifying the development and manufacture of sunscreen products with its new ingredient. With its combination of UVA and UVB filters, Neo Heliopan® Flat offers broad spectrum protection from ultraviolet radiation. This enables the manufacture of sunscreen products, such as lotions, creams, sprays and oils with sun protection factors (SPF) from 6 to 50+ without the need to add additional UV filters on top. This helps cosmetics manufacturers because they can use fewer raw materials and accelerate the development and production of sunscreen products. The substance is also suitable for cold production processes. This saves energy and benefits the environment.
Currently, sunscreen products with sun protection factors over 30 are particularly sought after by consumers. Until now, production was more complicated by the fact that cosmetics manufacturers had to combine several UVA and UVB filters to achieve the desired SPF (Sun Protection Factor). With Neo Heliopan® Flat, Symrise now offers a blend of carefully selected UV filters that uniformly absorb solar radiation ranging from 300 to 360nm and therefore provide optimal protection against harmful UVA and UVB rays. This makes additional UV filters unnecessary and simplifies the development and manufacture of sunscreen products with high sun protection factors.
"Manufacturing sunscreen products is considerably easier with Neo Heliopan® Flat," says Simone Peters, Senior Global Product Manager Sun Protection at Symrise. "Thanks to our innovative solution, cosmetics manufacturers can save time and resources and, at the same time, achieve the highest effectiveness."
Sustainable and safe ingredient
In addition to comprehensive protection, the ingredient also scores points in sustainability. Given that it is suitable for cold production processes, manufacturers can save the energy for heating and thus contribute to climate protection.
"With Neo Heliopan® Flat, we have once again been able to combine effectiveness and sustainability in one product," says Peters. "At the same time, we are opening up new markets with the ingredient. Using a single raw material enables smaller manufacturers in particular to simplify the planning and production of their products."
The ingredient offers one additional advantage: Thanks to its liquid consistency, it is easy to handle and dispense. It even remains stable at low temperatures, down to 20 degrees Celsius below zero. Furthermore, it can be used in different emulsion manufacturing processes such as hot/hot, hot/cold or cold/cold and be applied more safely during production than powdered ingredients.