Caire Beauty Launches "Hormone Defying" Skincare, Exclusively for Women 40+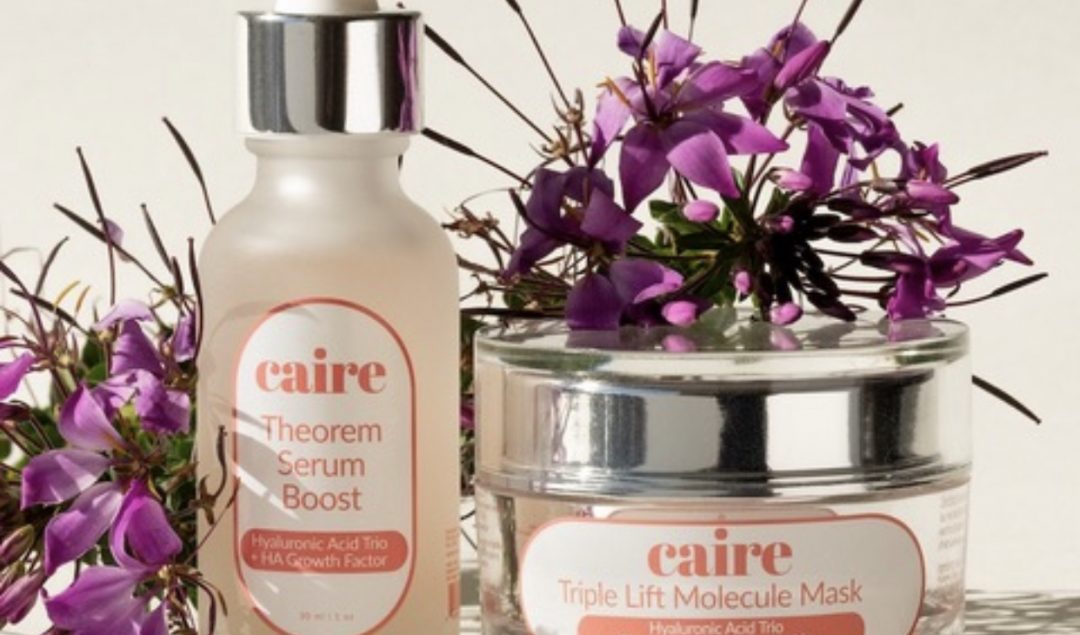 Luxury Tier Clinical Science Meets Vegan Values In Modern Approach to the Aging Concerns of Women over Forty
CAIRE BEAUTY has launched a revolutionary approach to women's anti-aging skincare – Defiance Science™ – through their heroine skincare duo of Caire Triple Lift Molecule Mask and Caire Theorem Serum Boost. Defiance Science™ is Caire's own PhD-developed science that tackles the specific signs of skin aging that are caused by hormone decline and menopause, such as facial sags and undereye bags, loss of firmness and structure in the face and neck.
Hormone decline negatively impacts the ability of a woman's body to produce skin molecules, meaning hormone slowdown causes skin cell production to equally slowdown. Caire Defiance Science™ uses a proprietary Hyaluronic Acid (HA) Complex to simultaneously infuse missing HA molecules into skin AND trigger natural growth of new HA skin molecules. By helping skin to replace and regrow 'lost' HA skin molecules, Caire Beauty can help 40+ women turn back the clock in a scientifically superpowered way.
Caire Beauty also benefits from a natural bioferment delivery system that mimics how single cell organisms and plants take in and process micronutrients in nature to enhance the bioavailability of Caire's HA complex. This means the skin is able to receive the Ultra-Low Weight HA molecules – the tiniest on the market today – as well as the Growth Factor Peptide that naturally triggers new HA creation.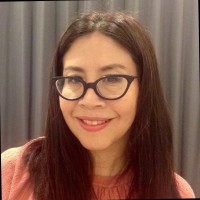 "We really wanted to understand why our skin suddenly changed in our forties and early fifties," says Celeste Lee, Co-Founder of Caire Beauty. "Even though we have been in beauty ourselves for over 20 years, we discovered a dirty secret which was that no one wanted to address or even discuss hormone caused aging because the big skincare brands either didn't know how or simply didn't want to solve for it. Ninety-nine percent of anti-aging skincare addresses the hydration on the surface of the skin only, rather than what goes on beneath – where skin cells actually start."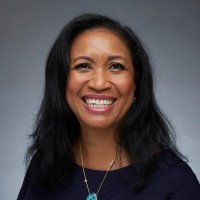 Co-Founder of Caire Beauty Lorrie King adds, "It was super important to me to ensure that Caire science be both clean and clinically sound. There are dozens of skincare companies in the world. And yet women over 40 and 50, which is the single largest group of women in the country, are not offered sophisticated solutions created specifically for them. It's fundamentally disrespectful to women that teen acne is the only hormone problem that gets studied."
Caire's vegan, clean and cruelty-free formula helps to build skin structure up from the inside out. The result is naturally smoother, suppler, and importantly, stronger, denser skin. Gentle enough to be used around the eye, nasolabial and neck areas, Caire activates upon application and continues to deliver nutritive and skin-building benefits for up to an hour. Highly skin-compatible Defiance Science™ effortlessly improves skin structure without the harshness of retinols or acids and can be used on all skin types and skin tones.
Caire's innovative launch formulations are designed to be used together. The twice-weekly Triple Lift Molecule Mask provides an immediate and deep infusion of replacement HA, and the twice-daily Serum works to build skin strength and health every day. Clinical trial results indicate that Theorem Serum Boost can boost skin density by up to 200% after 28 day use.
Caire Therom Serum Boost is available in the following sizes:  1 oz for $56, .5 oz for $34, and a Mini Sampler Trio of .1 oz droppers for $32. Caire Triple Lift Molecule Mask is available in the following sizes: 1 oz for $52 and .4 oz for $12.The Caire Defiance Science Duo (1 oz Serum + 1 oz Mask) is available for $100. Caire Beauty is exclusively available at Cairebeauty.com.
Caire was created by these two longtime beauty business veterans who believed more could be done to help women over forty. The fact is that anti-aging skincare is designed for people over 25, man or woman. It's basically a one-size-fits-all approach  and –apart from teen acne, brands simply don't think about adult female hormone issues.
Celeste and Lorrie set out to create "Hormone Defying" skincare that works for women over 40. Caire is committed to only using ingredients that either directly benefit the skin's underlying health or supports the effectiveness of our formulations. Our clean plus clinical philosophy only certifies ingredients that are both scientifically proven and skin bioavailable. We never use questionable ingredients, artificial dyes or fragrances.
Caire goes further than others in not only designing exclusively for 40+ women, but it's committed to never using ingredients and methodologies (like acids and retinols) that strip, peel, delayer or otherwise break down skin in an effort to retexturize or de-age. Caire seeks to actively encourage the natural building up of skin structure and fundamental skin strength from the inside, where skin cells begin their journey. This is the "Caire Difference." For more information, please visit www.CaireBeauty.com