The Estée Lauder Companies Stands in Solidarity with the Asian Community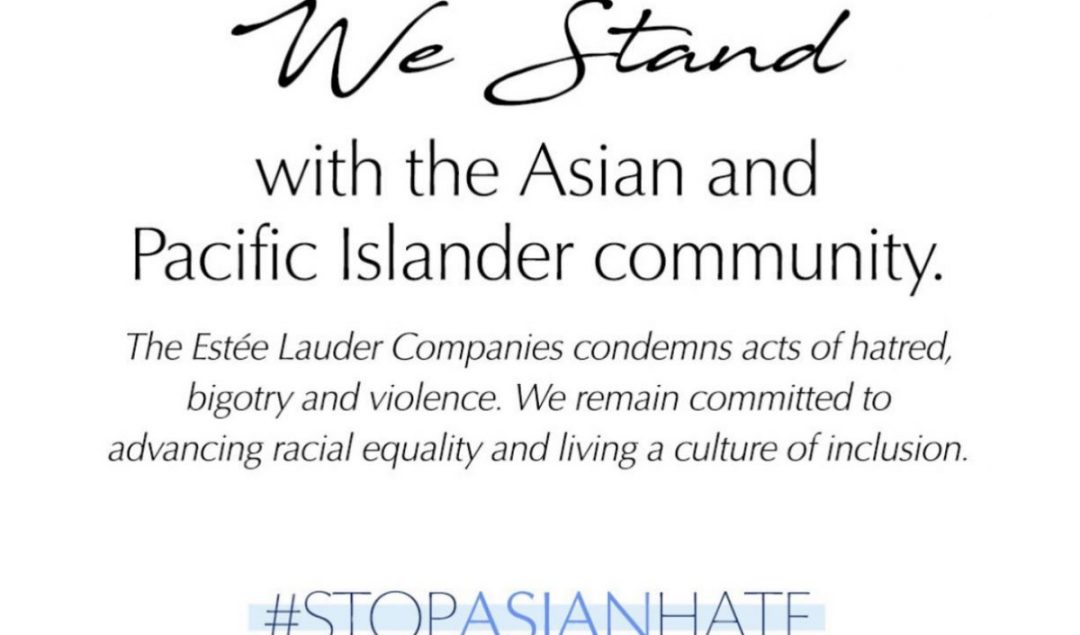 In recent months, there has been a devastating uptick in violence towards the Asian and Pacific Islander community in the United States. The Estée Lauder Companies (ELC) is deeply saddened by the recent horrifying attacks in Atlanta, Georgia and the painful, emotional impact, particularly for families and communities of Asian and Pacific Islander descent, is undeniable. ELC continues to stand with our employees, consumers and partners in denouncing the rise in acts of violence, hate and discrimination against the Asian and Pacific Islander community. The company remains committed to advancing racial equity and living a culture of inclusion.
ELC and its brands have committed to give $450,000 to organizations that support racial justice and equity for the Asian community, including Asian Americans for Equality, Stop AAPI Hate and Asian Americans Advancing Justice – AAJC. As part of the company's commitment to stand with its employees and the Asian community, ELC will also double match all eligible employee donations, up to the employee's annual match cap* made to the above organizations through the company's internal employee giving and volunteerism platform through April 16, 2020.
In addition, ELC has brought together a group of leaders within the organization, including the Asian Affinity Group (AAG) Employee Resource Group, to actively engage with employees and develop ways to show up for the Asian community that are meaningful and sustainable. Internally, resources to report concerns in the workplace, as well as resources around emotional well-being and stress management have been shared with all employees.
Rooted in ELC's long-held values of respect for the individual, inclusion and equality, these commitments will help the company's continuous efforts to make equity a reality at The Estée Lauder Companies.