The Fragrance Foundation Presents 2021 Notables of the Year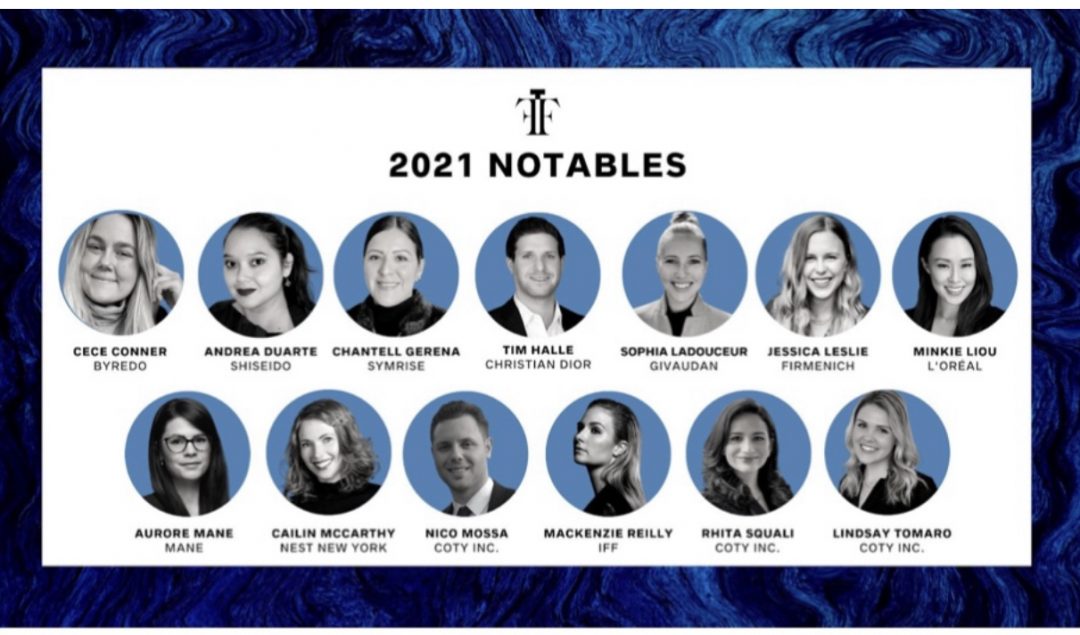 The Fragrance Foundation proudly announced thirteen outstanding individuals as the 2021 Notables of the Year. This year celebrates the seventh class of Notables that continues the annual tradition of recognizing individuals with achievements, contributions and influential voices within their respective companies.
"We are thrilled to honor this group of accomplished and passionate professionals. These thirteen individuals have demonstrated exemplary leadership qualities, innovation and drive and have already achieved measurable success in their careers," stated Linda G. Levy, president of The Fragrance Foundation. "The 2021 Notables will join the prior years' Notables and partner with The Fragrance Foundation as advisers and brand ambassadors, and participate in the development of strategies and future Fragrance Foundation initiatives. Additionally, The Notables will have the opportunity to serve as Mentors for the FIT Cosmetics and Fragrances Marketing Undergraduate students."
The Notables will be honored virtually via a free webinar on Wednesday, February 10th from 5:30-7:00pm. The event is sponsored by Christian Dior, Firmenich, Givaudan, MANE, NEST New York and Shiseido.
The Fragrance Foundation Notables
CeCe Conner, Marketing Manager, North America – BYREDO
Andrea Duarte, Director, Integrated Communications – Shiseido
Chantell Gerena, Fragrance Development Director – Symrise
Tim Halle, Marketing Director Fragrances – Christian Dior
Sophia Ladouceur, Junior Account Manager – Givaudan
Jessica Leslie, Senior Marketing Manager – Firmenich
Minkie Liou, Director Global Marketing, Ralph Lauren Fragrances – L'Oréal
Aurore Mane, Perfumer – MANE
Cailin McCarthy, Director, Marketing – NEST New York
Nico Mossa, Senior Marketing Manager, Gucci Fragrances – Coty Inc.
Mackenzie Reilly, Junior Perfumer – International Flavors & Fragrances
Rhita Squali, Sales Operations & Channel Strategy Director, US Luxury – Coty Inc.
Lindsay Tomaro, Senior Manager, PR and Influencer Marketing – Coty Inc.
Congratulations to them all!