RALPH LAUREN FRAGRANCES INTRODUCES NEW ROMANCE CAMPAIGN CREATIVE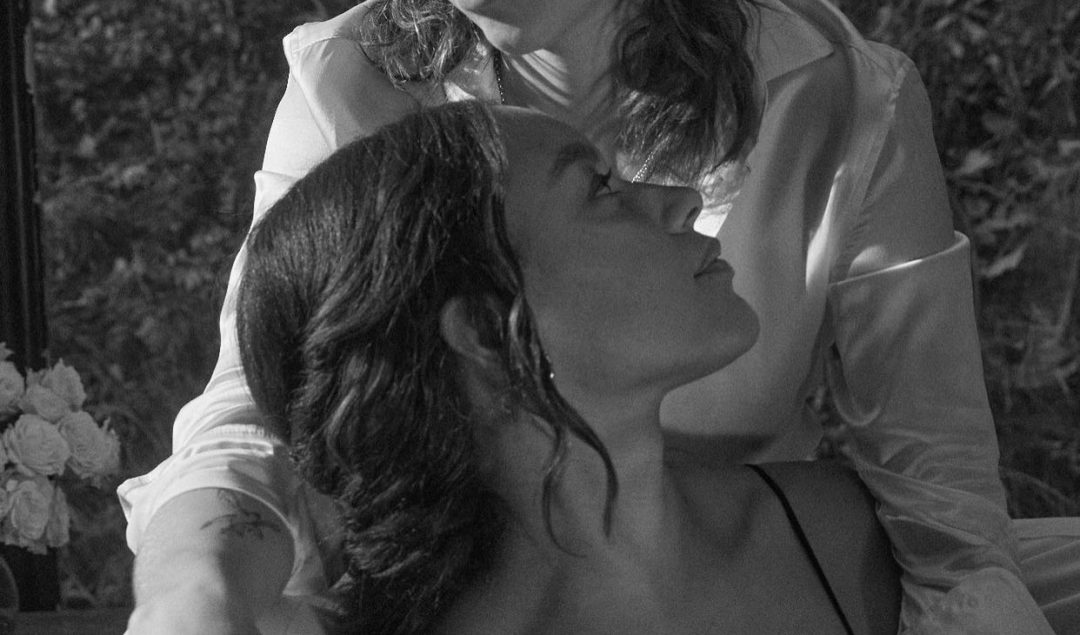 In time for Valentine's Day, Ralph Lauren Fragrances unveils its new campaign for their iconic ROMANCE fragrance. The luxurious fragrance embodies the complexity and sensual intensity of a confident romance, with the new campaign depicting a more modern, inclusive perspective of romance today.
Couples King Princess and Quinn Wilson, as well as Blake Gray and Amelie Zilber front the new campaign. This is a departure from model Taylor Hill, who has been the global ambassador for the ROMANCE franchise since her debut in 2019. The strategy is part of the brand's larger vision to reach a broader, more diverse audience through relevant partners and channels.
Singer/songwriter King Princess, born Mikaela Mullaney Straus, and Wilson, a creative director known for her work with Lizzo, Katy Perry and Calvin Klein began dating in 2019. Gray and Zilber are one of today's most famous TikTok couples, with a combined following of nearly 35 million.
"Romance is a timeless fragrance, and an important part of Mr. Lauren's vision of living the best life we can and enjoying the fullness of life around us," said Alexandre Choueiri, global president of Ralph Lauren Fragrances. "It's really exciting and inspiring for me to welcome King Princess, Quinn, Blake and Amelie to the Ralph Lauren Fragrances family."
Since its 1998 launch, ROMANCE has been a top seller for Ralph Lauren Fragrances and is one of the brand's most popular women's fragrances in the U.S.
The ingredients within ROMANCE PARFUM were hand selected by Master perfumer Gabriela Chelariu to deliver an intensified and reimagined version of the iconic ROMANCE fragrance, including:
• Blackcurrant Bud absolute, Pink pepper essence, Violet leaves absolute •
ROMANCE PARFUM is available at retailers nationwide. The product line-up includes 100ml [$110], 50ml [$84], 30ml [$64], 10ml [$26].