Prada Skin and Color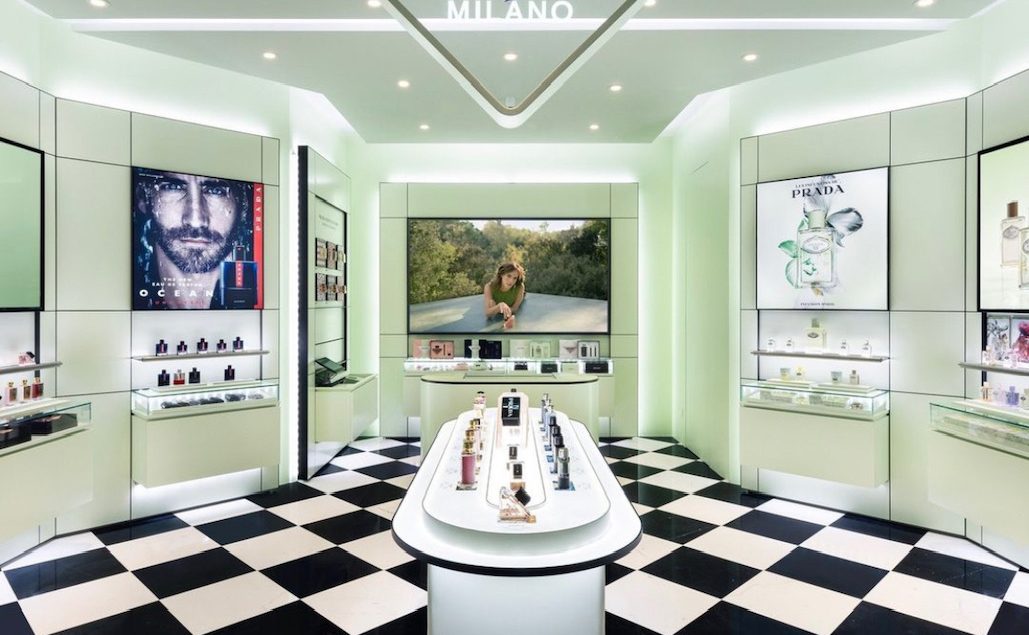 in addition to its award winning fragrance, Prada has debuted its new beauty lines: Prada Skin and Prada Color.
Available since August 1st on the luxury brand's website and at selected retailers, such as Selfridges and Harrods the two Prada Beauty lines are refillable. Developed by L'Oreal, the lines fall under a license agreement that was signed in January 2021.
The luxury label is also launching a virtual makeup try-on service –Prada Color Explorer, and a skin diagnosis device for advanced analysis of consumers' skin –Prada Skin Decoder.
"Realized in tandem, the respective skincare and makeup collections reconcile minimalism and maximalism; sophistication and playfulness; simplicity and versatility, drawing from both heritage and technology for formulas and packaging that bring luxury and responsibility into harmonious conversation," said Yann Andrea, Prada Beauty International General Manager.
The new collection includes: 33 shades of Reveal foundation; 26 Monochrome matte lipsticks; six Dimensions eyeshadows quads inspired by classic Prada prints; three Augmented Skin skincare products; and ten brushes and tools.
The brand has also opened a physical Prada Beauty store in Singapore and and Prada Caffé at Harrods in London.
Visit Prada.com and follow @prada and @pradabeauty