Bloom Mineral Skincare from Dead Sea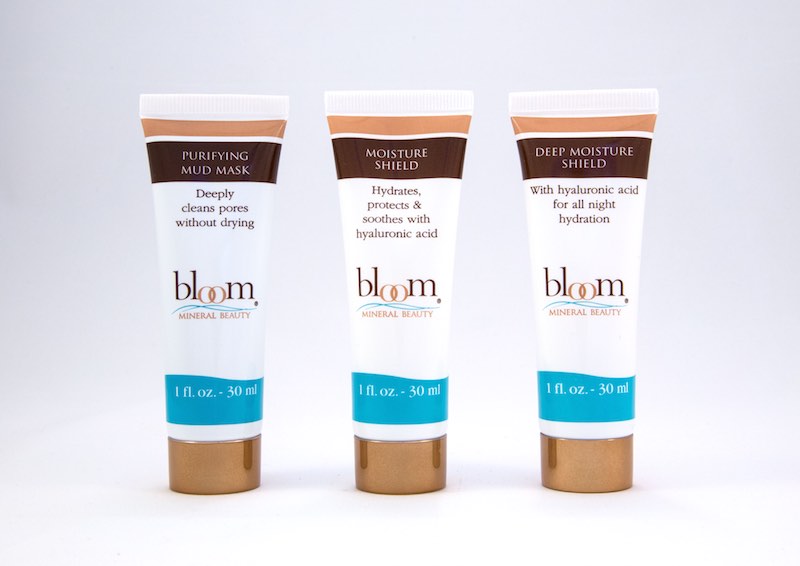 Bloom Mineral Beauty introduces a complete skincare collection for the whole body that unlocks the power of ultra-potent DeadSea minerals to smooth, soften and protect skin naturally. Using the pure minerals found along the shores of the Dead Sea, Bloom Mineral Beauty's cruelty-free products help reduce wrinkles, inflammation, and roughness without harmful parabens, petroleum, and GMO's.
The Dead Sea region is known all over the world for its rich salt content, with a concentration of minerals scientifically shown to help with severe skin conditions such as psoriasis, acne, and rheumatism. Regular application of Dead Sea minerals enhances skin's vitality, elasticity, clarity, and flexibility.  Bloom Mineral Beauty delivers these powerful ingredients in their nourishing line of earth-based products, which include the popular Softening Cleansing Milk, Hydrating Almond Scrub, and Purifying Mud Mask.
Originally created by Jordanian scientist Elham Zeadat and now operating in America with an all female-run operation, the Bloom Mineral Beauty collection successfully harnesses the power of Dead Sea minerals prized by ancient civilizations for their natural beautifying capabilities. Now, the highest-quality ingredients once coveted by Cleopatra and the Queen of Sheba are available in a potent formula that is mild enough for the whole body and clinically proven safe for all skin types.
Bloom Mineral Beauty customers are continuously amazed by their results reporting smoother, softer, clearer skin, and increased confidence in their appearance. Visit BloomMineralBeauty.com to get your Basic Beauty Essentials Starter Kit and learn more about the cruelty-free, all-natural skincare collection developed by a globally recognized, award-winning, female-led company. Discover why customers can't get enough of Bloom Mineral Beauty body care products too and join the VIP Club for instant access to natural skin care tips, plus new products and offers.