CEW's Global Trend Reports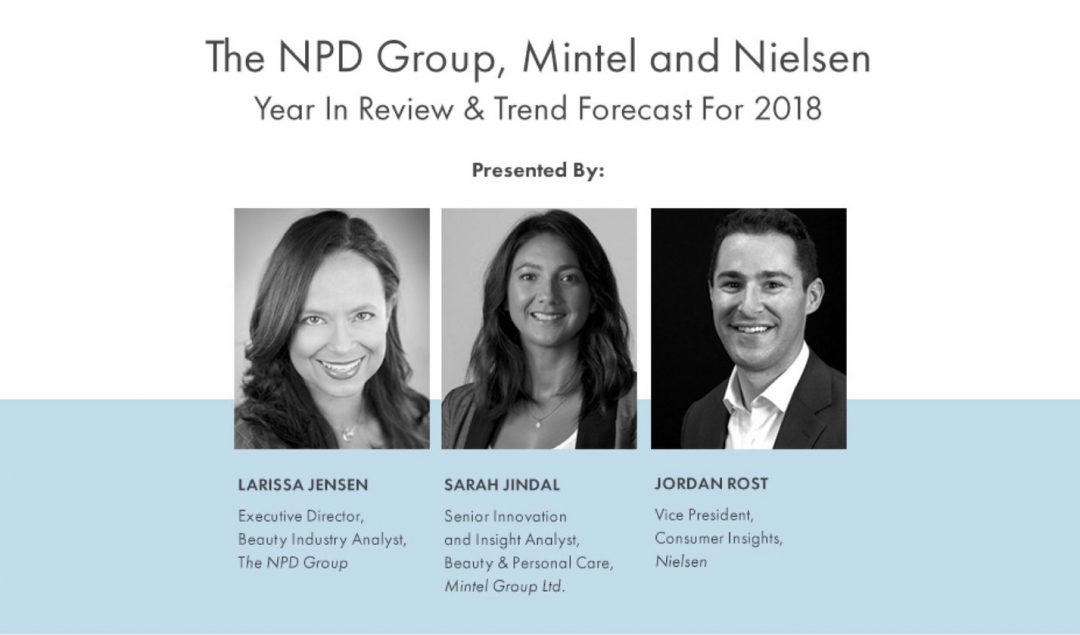 CEW hosted it's Global Trend Reports breakfast on February 15th at the Roosevelt Hotel in NYC featuring speakers from Mintel, NPD, and Nielsen, who presented a review of the beauty industry's top performers from 2017, followed by consumer insights and a look ahead at trends for 2018.
Some of the key points of interest were:
The U.S Prestige Beauty market grew to $18 billion this year with e-commerce growing faster than any other segment of the market at 30%; followed by Prestige Skincare at 9%; Prestige Make-up at 6%; Prestige Fragrance up 4%; Prestige Brick & Mortar Retail up 3% and the Prestige Beauty Category overall up by 6%. However, Mass Retail was flat and Fine Retail actually fell 1%.
Globally, Prestige Beauty grew in South America by 11% —with Argentina, Chile, Brazil and Peru leading the way; North America was up 7% —with the U.S. leading; and Europe up 2%, thanks to growth in the U.K., but not in France or Italy.
Experience at retail is increasing important. Brands must form emotional connections with consumers. Wellness and natural products continue to be important to consumers, and as we all know, digital platforms are a must. Approximately, 25% of cosmetics, skincare and fragrance consumers shop online according to NPD. With Amazon leading the way at 43% in Prestige Beauty sales.
 The top five prestige beauty companies were Estee Lauder, L'Oreal, Shiseido, LVMH and Coty, which accounted for 60% of total sales.
 And, in the U.S., San Francisco, LA and NYC accounted for 25% of US Prestige Beauty sales last year.