The Met Store Launches Exclusive Cosmetics and Apparel with Pat McGrath Labs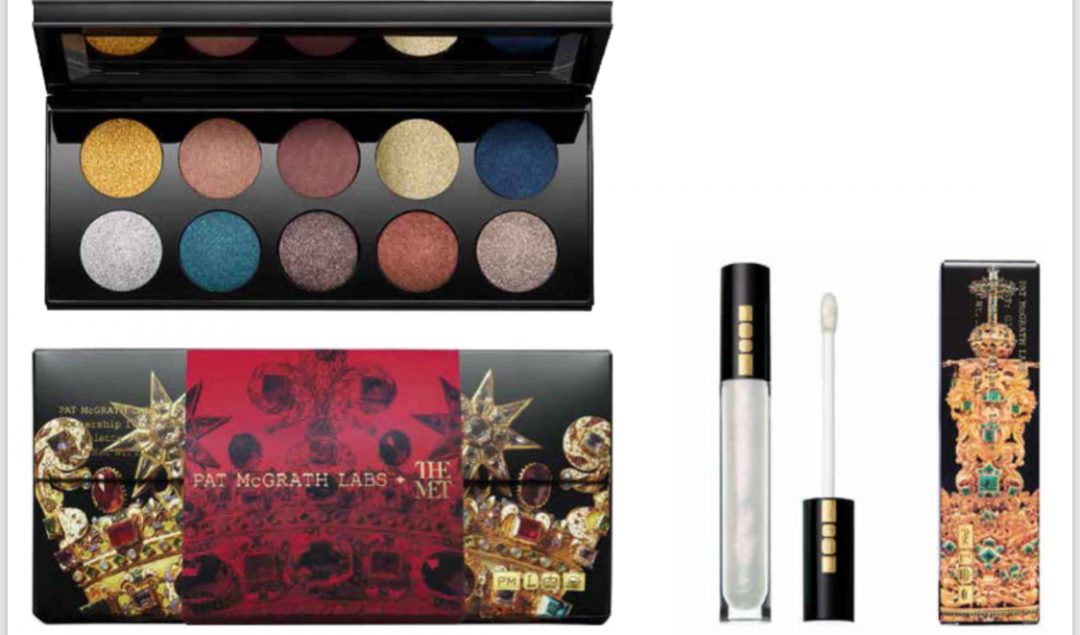 The Met Store announced an exclusive retail collaboration with PAT McGRATH LABS launching May 8, in conjunction with The Costume Institute's spring 2018 exhibition, Heavenly Bodies: Fashion and the Catholic Imagination, on view at The Metropolitan Museum of Art on Fifth Avenue and at The Met Cloisters from May 10 through October 8.
A first for The Museum, the store will offer exclusive PAT McGRATH LABS x The Met color cosmetics, including the new LUST: Gloss in Aliengelic, as well as a special edition of the best-selling MOTHERSHIP IV: Decadence Eyeshadow Palette. These limited edition cosmetics will feature artwork from The Met collection on their packaging celebrating the ongoing conversation between fashion, beauty, and art. The line will also feature limited edition apparel including long and short sleeve t-shirts, available in unisex sizing. Additional products will be released throughout the exhibition.
"The Costume Institute's exhibitions are legendary, and I am thrilled to be able to present this exclusive range of products inspired by this prestigious exhibition." says Pat McGrath, Founder of Pat McGrath Labs. "Religious history and artifacts have always been vital influences on my work, and it is an extraordinary honor for me to be unveiling these new pieces alongside this breathtaking exhibition as the first-ever beauty brand at New York's iconic Met Store."
The store will offer a special edition t-shirt by Versace, as well as a range of fine jewelry designed by Donna Distefano. Distefano's designs are inspired by memento mori, a Renaissance papal ring, and a Virgin and Child pendant in The Met collection, as well as her own signature rosary beads. Rounding out the offering, the store will sell a range of Met brand merchandise featuring artwork from the exhibition, including a satin bomber, denim jacket, t-shirts, scarves, patches, wallets, a tote, and coasters, ranging from $10 – $148. Also available, a commemorative poster, magnets, and postcards ranging from $2 – $28 feature images by Katerina Jebb. Ms. Jebb's work is featured in the exhibition catalogue, authored by Andrew Bolton, Wendy Yu Curator in Charge of The Costume Institute.
Located adjacent to the exhibition in The Met Fifth Avenue's medieval galleries, a portion of the Museum's main store has been transformed in celebration of the exhibition, to feature special display units created by PAT McGRATH LABS expressly for The Met Store.
All products will be available at the exhibition store at The Met Fifth Avenue, and a select group will be available at The Met Cloisters and online at store.metmuseum.org beginning May 8. Please note that telephone orders cannot be accommodated.