The Harmonist Launches at Barney's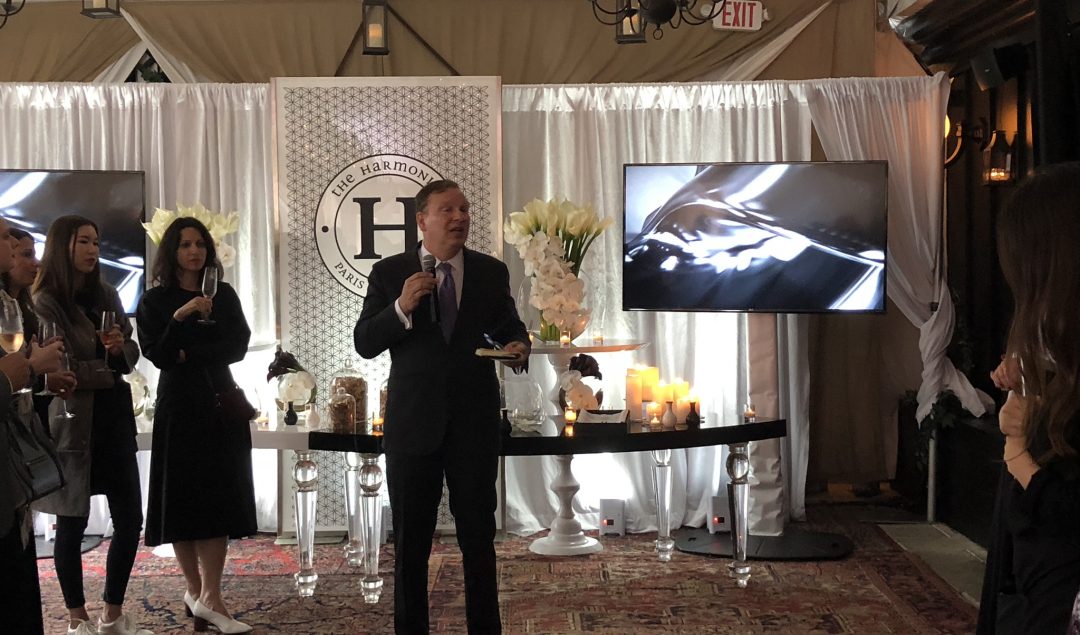 This week, The Harmonist Founder Lola Karimova-Tillyaeva and Jeffrey Ten hosted an evening among the elements as they celebrated the inaugural U.S. retail launch at Barney's New York. The first Maison de Parfum collection inspired by the five universal elements of Feng Shui, their ten luxury elixirs enhance various aspects of one's life based on his or her unique element. Guests received a Feng Shui reading offered by Master Priya Sher following the brand's signature fragrance ceremony.
THE HARMONIST
CREATOR OF HARMONY, ALCHEMIST OF THE SENSES.
A creator of harmony. A modern alchemist. THE HARMONIST holds the secret to precious elixirs that enhance your personality. Subtle harmonies between olfactory science, essential oils, and spirituality. The exclusivity of THE HARMONIST's fragrances is the result of this balance. Harmony as a source of beauty.
THE HARMONIST's collection, inspired by ancient Asian philosophies, combines a full cycle of 10 rare, dual, and interdependent perfumes. Black or white. Scented reflections of the five fundamental energies that constantly define and influence the cosmos and our behaviour.
Water, Wood, Fire, Earth, and Metal. Yin and Yang.
These five elements interact on a daily basis, in every way, and within us. As an expert in the art of mastering their flows, THE HARMONIST helps you to discover your dominant element, and the appropriate perfume for your current quest. Each fragrance has its own harmonious power.
In line with this philosophy, THE HARMONIST's French quality standards commit to selecting the finest natural materials for you, while protecting the environment. Preferred ethical supplies, environmentally-friendly and refillable bottles, recyclable packaging and materials, scented candles made with vegetable base wax, and Feng Shui boutiques, every note and every collaboration contribute to this precious balance between inside and outside, the body and the mind, and Man and nature. To offer a unique olfactory experience. Modern in its approach, ancestral in its know-how.
Price:$80 per 190g candle
For more information, check out www.theharmonist.com
Follow THE HARMONIST @theharmonist #findyourelement