Estée Lauder x Violette: THE NEW POPPY SAUVAGE COLLECTION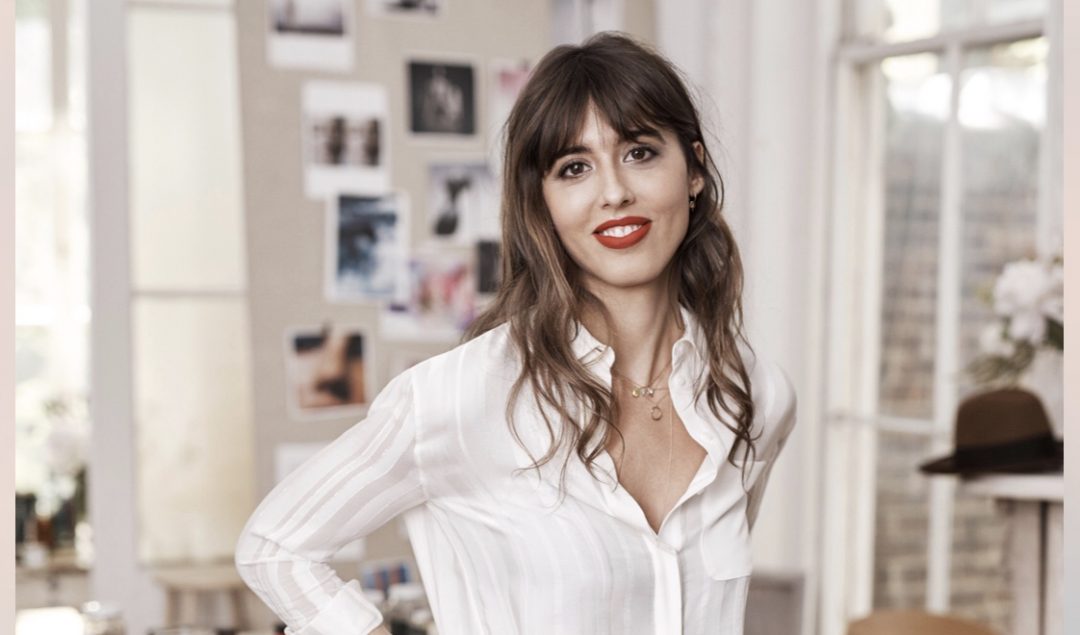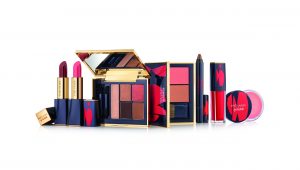 Violette Poppy Sauvage: A new limited edition makeup collection from Estée Lauder in collaboration with their Global Beauty Director, Influencer and Makeup Artist Violette.
Inspired by the natural beauty of the South of France in Spring. Coquelicot red poppies, lavender, sunlit wheat…pops of pure vibrant color against nudes. The new Poppy Sauvage Collection brings to life Violette's approach to beauty with her touch of spice, magic and art.
NEW Poppy Sauvage Collection is dermatologist-tested and suitable for all skin types. Eye products are Ophthalmologist-tested and fragrance free.
"This makeup collection is all about my printemps souvenir, or my spring memory, seeing the sun rise over the poppy fields in the south of France. When the light hits them just right, the fields turn gold, pink and copper, like they're suddenly on fire with color. It's so vibrant, it gives me so much energy. Combining all of these shades in one collection is my way to recharge for a new season after the frost of winter melts away," says Violette.
For Violette, beauty is a celebration of the essence of a woman. Makeup is about expressing femininity and identity. Violette combines her love of art and beauty to collaborate on products and looks that every woman should wear right now.
"Sauvage means 'wild,' and French women are pretty wild. The Poppy Sauvage Collection combines my three favorite moments of spring: the attitude of the season, my ideal makeup look, and my go-to color: the one-of-a-kind fire-red that you can only see on the poppies in France," she says.
POPPY SAUVAGE COLLECTION
LIPS
Pure Color Envy Paint-On Liquid LipColor in Poppy Sauvage
Liquid envy, intense, bold color, supple comfort. This signature poppy red shade with a matte-finish inspires the collection by Violette. A red lip is one of Violette's signature looks. Red is passionate. Red makes a statement. She believes the shade is the epitome of a classic red that can make any woman feel beautiful, powerful and fearless. Violette's tip: Swipe 1-2x and set. Voilà — the perfect pout for hours.
Pure Color Envy Sculpting Lipstick in Poésie & Vin Noir
Lush. Ripe. Irresistible. Every woman's must-have lipstick colors. These shades allow expressions of feminity – the soft, sensual side with the perfect nude pink shade, or sexier and bolder with the deep bordeaux shade. Both are inspired by colors seen in spring fields from the romanitc and innately beautiful coutryside of France. Violette's tip: Apply, then blur lip edges with lip brush to soften. Voilà — a romantic, "just kissed" look.
EYES
Deluxe Eye Crayon in Terre d'Or
Smoky eyes. Doe eyes. Va-va-voom eyes. Violette's sultry shadow and liner in one creates them all. A creamy jumbo pencil that can be worn as a shadow and liner. This smooth, gliding formula applies like silk on the lids, blends effortlessly. Violette's tip: Always keep your design a little uneven, imperfect and smudgy. Voilà – French eyes.
Pure Color Envy Sculpting EyeShadow 5-Color Palette in Les Nudes de Soleil – Wet/Dry Formula
Brighten. Sculpt. Play. Lighter shades illuminate. Mid-tones contour. Deep tones define. An eyeshadow palette to become your own makeup artist and let creativity flow. Vibrant shades with different levels of pearls and concentrated color payoff evoke the vibrant beauty of a sunlit wheat field during different times of the day. The buildable, highly pigmented formula glides smoothly across the eyelids and blends seamlessly for the perfect sophisticated and feminine look that lasts all day. Violette's tip: Keep it soft and smudgy – blend lights into darks for ombré effects. Voilà— fun, flirty, fabulous eyes.
FACE
Soft Glow For Lips & Cheeks in La Rosée
Add a kiss of light anywhere to accent and define. Little touches make a big impact. The all over Soft Glow is the one product to never leave home without. Made for the effortlessly chic woman, it creates a healthy-looking, dewy shine wherever light is desired. Violette's tip: Do your makeup first. Then dot on and pat wherever. Voilà — You're good to glow.
Pure Color Envy Sculpting Blush Duo in Soleil Doré / Camélia
Sun-kissed. Fresh air-kissed. Creates the warm, clear light of Provence with two cheeky shades to wear alone or together. Pure Color Envy Sculpting Blush Duo was designed to help accentuate beautiful features with a subtle skin enhancing nude and a bright peachy blush. Housed in the Pure Color Envy Blush new split pan design. Violette's tip: Apply nude shade on face contours, pink on apple of cheeks. Voilà — a perfect sun-kissed ombré look.
Availability: NEW Estée Lauder by Violette Poppy Sauvage Collection is available for a limited time at select Estée Lauder counters nationwide and www.esteelauder.com.
For more information on Violette and Estée Lauder looks visit Estée Lauder YouTube channel #EsteeBeautyDirector.
You may also follow Violette @violette_fr