Marlon Teixeira is the face of Jimmy Choo Man Blue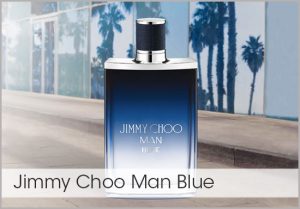 Jimmy Choo opens a new chapter with Jimmy Choo Man Blue, a new fragrance for the man who is invigorated by life, relaxed and self-confident, clas yet with a casual, rugged edge. He doesn't hesitate to pair his cool white sneakers with a suit as he skates to work through the urban landscape.  He has an effortless elegance, at ease with his environment and the world he lives in, embracing freedom and opportunity.
This dynamic new scent in Jimmy Choo's masculine fragrance franchise is a play on contrasts like the multi-facetted Jimmy Choo man himself, an instinctive woody aromatic leathery scent.
It expresses a contemporary facet to match today's lifestyles. The barriers between work wear and street wear have been erased; anything goes for the confident yet casual man of today. His dark blue suit is casual yet elegant over a simple t-shirt, his crisp white sneakers the perfect accessory wherever he goes. Effortless in every way, he exudes a relaxed confidence and a magnetic attraction that is evident in the fragrance he wears, aromatically fresh on the surface yet resolutely masculine, with hidden earthy depths.
The woody aromatic leathery fragrance was designed for Jimmy Choo by master perfumer Nathalie Lorson. On top, clary sage's aromatic imprint strikes a balance between freshness and refined texture. The tonic transparency of bergamot brings a breath of fresh air and contrasts with the spicy warmth of black pepper. The intense texture of leather reveals itself in the heart of the fragrance, assuming an extreme masculinity enhanced by the urban elegance of grey amber and the vegetal woody facets of cypress. The creamy sensuality of sandalwood provides a distinctive and addictive drydown, supported by magnetic vanilla and sophisticated vetiver.
"I composed this set of textures around three impacting elements: the aromatic and velvety texture of sage leaves, the grained and raw texture of leather and the smooth texture of sandalwood to create a masculine and modern addiction," explains Lorson.
Key Ingredients
Top Notes: Clary Sage Essence, Black Pepper, Bergamot
Heart Notes: Leather, Cypress Essence, Grey Amber
Base Notes: Sandalwood, Vanilla, Vetiver Essence
Jimmy Choo Man's signature minimalist hip flask bottle is enveloped with a magnetic shade of dark blue, symbolic of the dynamism of the Jimmy Choo Man, with sophisticated graduated lacquering and bright metallic details. The logo is stamped on the bottle in a matching silver hue for an elegant signature. Another of the brand's signatures, crocodile, is worked as a surface-effect on the soft touch rubber cap in midnight blue for a modern yet sporty interpretation.
The iconic Jimmy Choo Man crocodile print box, is adorned with a stunning blue hue enhanced with a sensual and elegant soft-touch effect. Its silver label plays with the light, contrasting with the matte background and giving a truly irresistible signature.
The ad campaign was shot on location against a sun drenched backdrop with punctuations of palm trees promenade, the advertising campaign for Jimmy Choo Man Blue features Marlon Teixeira — the face of the brand's men's fragrances, his hair effortlessly tousled as he skates along the pavement on his board. Sophisticated yet rugged, he is a man of contrasts, a cool yet infinitely attractive urban nomad.
In print visuals, Teixeira faces into the camera, a vision in movement, his casual blue unlined blazer paired with a crisp white t-shirt, smart trousers and sneakers, on the go and ready for action. In the video for the campaign, set to a rock music soundtrack, he is seen at a city skate park and cruising the streets, the ultimate independent, free-spirited man.
PRICING & AVAILABILITY
EDP Vaporisateur 100 ml – 3.4 fl. oz. Natural Spray  $90
EDP Vaporisateur 50ml – 1.7 fl. oz. Natural Spray  $70
Available in September 2018 at Macy's, macys.com and Ulta and Ulta.com