SK-II PARTNERS WITH ACTRESS CHLOE GRACE MORETZ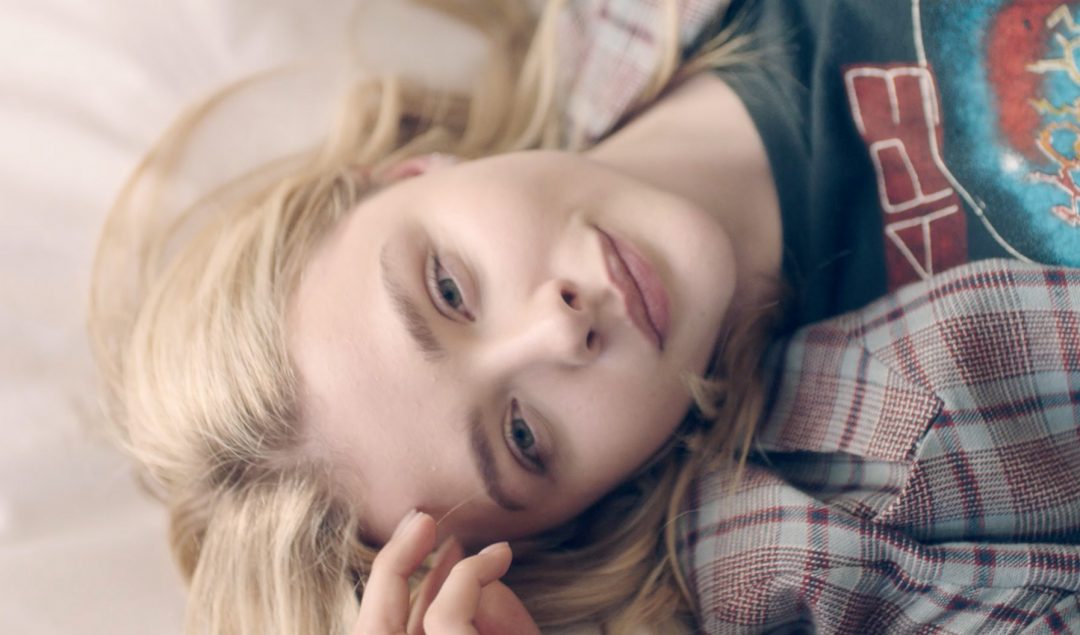 Prestige skincare brand SK-II teamed up with American actress Chloe Grace Moretz and world-renowned photo cooperative Magnum Photos in a statement making artistic movement – the #BareSkinProject – to make a bold affirmation to the beauty of bare skin.
It was a first for Moretz to be photographed bare skin with no makeup by world-renowned Magnum Photos photographers – Christopher Anderson and Alessandra Sanguinetti. To offer the most authentic vision of bare skin beauty, there was also no skin retouching for all her photos in the #BareSkinProject. 
Moretz shared her journey of getting bare skin ready with SK-II's signature Facial Treatment Essence, unfolding emotions of doubt, excitement, and pride in an intimate film –
In an interview with SK-II, Moretz opened up about her experience of being photographed with no make up for the first time with the #BareSkinProject: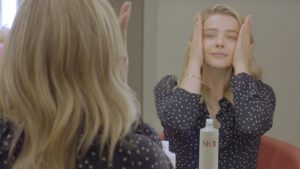 What was your first reaction when you first found out about the #BareSkinProject?
It was so refreshing to hear about a campaign that aims to embrace women's natural beauty and spark a movement of authenticity and confidence. I knew that this was a perfect fit for me and what I represent. I was a bit anxious as this would be the first time I'd be photographed without makeup, but I was incredibly excited to be included in the project.
What does going bare skin means to you?
As I grew up, I became more confident without makeup because I focused on taking care of my skin, starting with the basics. I now find so much beauty in the simplicity of bare skin. Putting your bare skin forward, into the world, should be something all women feel comfortable doing and through the #bareskinproject, we hope to make them more confident in doing so.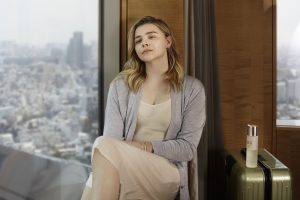 How do you think your fans will react to such campaign?
I think they will be excited about the authenticity of the project and the message of empowerment. This is such a naturalistic campaign and different from what I've done so far, which usually involves getting into character to become someone other than myself. With the #bareskinproject, it was really refreshing to just be me and to let natural beauty and glow shine through.
How did you prepare for the shoot? Do you see any change in your skin after using SK-II's Facial Treatment Essence? Did using the product made you more confident during the shoot?
I started using SK-II's Facial Treatment Essence in the day and at night to help my skin lock in moisture. I felt that SK-II's Facial Treatment Essence has 100% helped my skin – I wake up with a natural tone and glow to my complexion. It has given me clear and glowing skin which made me feel so much more confident on set.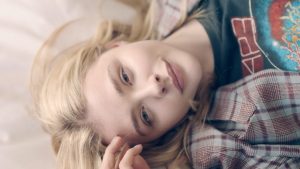 What was your experience like shooting for the #BareSkinProject and working with world famous Magnum Photos photographers – Christopher Anderson and Alessandra Sanguinetti?
It was a very exciting experience. From the video shoot to working with Christopher Anderson to working with Alessandra (Sanguinetti), each shoot was very different and multi-faceted. It was nice to be able to show my bare skin journey through the short film that showcases the whole shooting experience with the two photographers – Christopher and Alessandra. Both of them were really professional and fun to work with and I really enjoyed the process.
I think it's great that a massive brand like SK-II is backing real raw beauty and allowing me to be completely bare skin and show who I am to the world on a global campaign level which I think is so shocking, incredible and exciting. It's the right step forward in 2018 and personally, it felt very invigorating and freeing. I felt very confident after the shoot and I think even more so, I would wear my bare skin as a badge of honor now.
The #BareSkinProject is about inspiring women all over the world to embrace their natural bare skin beauty. What would you say to your fans who look up to you to encourage them to be confident in their natural bare skin?
Embrace who you truly are! You don't need to hide behind anything, including makeup. You don't have to follow societal norms. Take care of your mental and physical health. I find that mediation, yoga and a daily workout keeps me grounded, focused and helps with confidence.