Memebox Announces Collaboration With Sephora; Launches "Insider Access" Program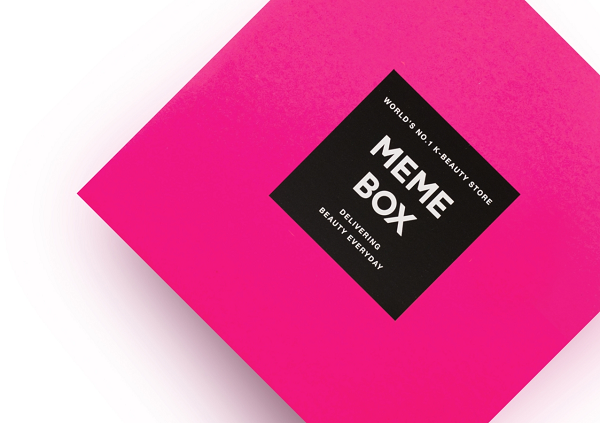 The creation of beauty enthusiasts' Dino Ha and Doin Kim, Memebox, is an international community of beauty influencers and lovers alike. The platform was designed to bring K-Beauty products West and provide an interactive space to share and upload beauty inspiration. The website allows for easy browsing of what's trending, influencers to follow, and their own private label brands, I Dew Care and Nooni.
Based in San Francisco, Memebox is growing exponentially and now boasts an impressive 111k followers on Instagram and an estimated 5 million monthly visitors. The platform has recently announced that it will return to its previous ecommerce engine and launch an "Insider Access" ambassador program, as well as a partnership with Sephora.
The "Insider Access" program will allow select beauty influencers an opportunity to interact with fans and market their brand. Ambassadors can now customize their Memebox page, build a portfolio, and access statistics about what their followers are interested in. This update will allow influencers the chance to turn a profit. With each purchase made through an "Insider Access" page, the ambassador will receive a percentage of the profit. , CEO and co-founder of Memebox, states, "The traditional approach to beauty today is outdated and often dictated to us by a small group of people in a corporate office. We believe the best in beauty is created when we listen to what the community wants and empower them to share their opinion and become the trendsetters…That's why we're excited to be launching our ambassador program with our new commerce engine. It is one step in our mission to giving the beauty community the power to create their next cult product."
Memebox, in relaunching its U.S ecommerce platform, and has signed a deal with Sephora. This collaboration will include the launch of a new cosmetic line exclusively sold at Sephora. The K-Beauty startup will sell their in-house brands I Dew Care and Nooni on the ecommerce site, as well as the addition of makeup line Pony Effect. The partnership with Sephora reflects the platforms intent for Korean beauty products to reach a wider audience and increase sales within the United States.