MAKE IT YOURS — YSL Beauté introduced Mon Paris as a bespoke gift of love
In partnership with the retailer King Power, Yves Saint Laurent Beauté recently hosted a Mon Paris fragrance pop-up at Bangkok's King Power Downtown Srivaree complex. Targeting a new generation of affluent, experience-hungry and insta-fluential consumers, the pop-up was created to take the visitors on a romantic journey of love by curating an inspirational bespoke customer experience.
Inspired by the brand's couture heritage, the month-long, 3600 YSL Beauté customer experience raised the bar even further for customised beauty products, and established the reputation of Mon Paris as the most giftable fragrance.
Customers were first seduced by an intriguing outpost designed like a gift-box, where they were warmly greeted by fragrance ambassadors with a lavaliere blotter of Mon Paris. In just four steps, a fragrance was personalized in five minutes.
Select a fragrance…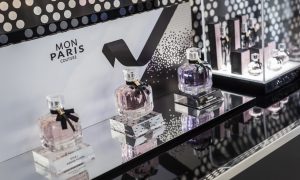 and a ribbon…

Engrave a name…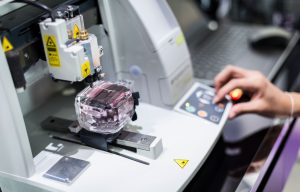 Include a note…