Dior Beauty Look: Natalie Portman at the 2018 Toronto International Film Festival 'Vox Lux' Premiere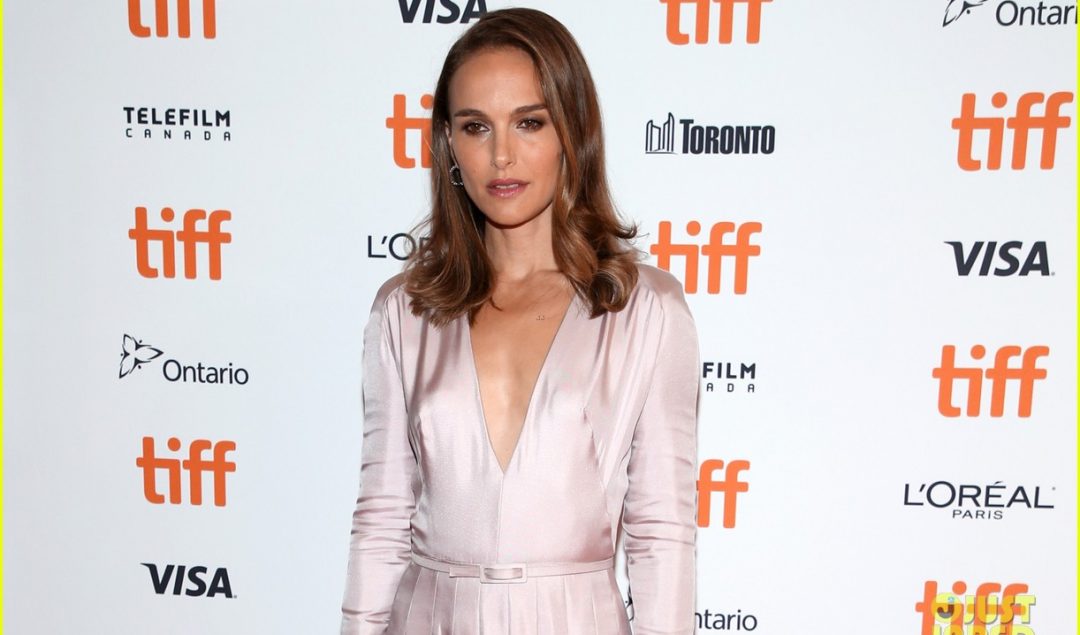 GET THE LOOK:
INSPIRATION: "NATALIE WORE A BALLET SLIPPER MAUVE DIOR HAUTE COUTURE DRESS WITH A SOFT AND ROMANTIC SILHOUETTE. WE DECIDED TO GO FOR A BROWN, SOFT, SMUDGED SMOKEY EYE FOR THE FOCUS OF THE MAKEUP. 
COMPLEXION: AFTER PREPPING HER SKIN WITH DIOR HYDRA LIFE HYDRATION RESCUE INTENSE SORBET CREAM, I ADDED A BIT OF DIOR BACKSTAGE FACE & BODY FOUNDATION #2WO ONLY IN THE PLACES NEEDED AND KEPT THE SKIN VERY FRESH. I OPTED TO USE DIORSKIN MINERAL NUDE BRONZE #003 SOFT SUNDOWN ALONG THE EDGES OF THE FACE FOR A SOFT CONTOUR AND TO WARM UP THE SKIN. I USED THIS IN LIEU OF BLUSH. 
EYES: I FILLED IN HER BROWS WITH DIORSHOW BROW STYLER #001 UNIVERSAL BROWN, FOCUSING ON THE ARCH AND DRAGGING OUT THE END A TINY BIT. FOR THE EYES, DIOR EYELINER WATERPROOF #594 INTENSE BROWN WAS THE MAIN PRODUCT. I USED IT ON THE INNER RIMS OF HER EYES, TOP AND BOTTOM. THEN I SMUDGED IT OUT WITH THE FELT TIP ON THE REVERSE SIDE OF THE PENCIL. I ADDED SHADOW FROM DIOR BACKSTAGE EYE PALETTE #001 WARM  NEUTRALS OVER THE SMUDGY PENCIL ON THE TOP OF THE EYE TO ADD MORE DEPTH. THE OVERALL LOOK WAS SMUDGY AND SOFT. BROWN GIVES THE DRAMA WITHOUT LOOKING TOO HARSH AGAINST THE SOFT DRESS LIKE A BLACK. LASTLY, I USED DIORSHOW PUMP'N'VOLUME #090 BLACK PUMP ON THE TOP EYELASHES FOR MORE DRAMA. 
LIPS: FOR THE LIP I MIXED TWO SHADES OF ROUGE DIOR ULTRA ROUGE, #883 ULTRA POISON AND #000 ULTRA LIGHT 47, TO GIVE IT A MORE BERRY/NATURAL LIP TONE, NOT AS DARK AS SIMPLY USING #883 ULTRA POISON BUT STILL HAVING DEPTH."
– QUINN MURPHY
DIOR PRODUCTS USED:
COMPLEXION:
DIOR HYDRA LIFE HYDRATION RESCUE INTENSE SORBET CREAM 
DIOR BACKSTAGE FACE & BODY FOUNDATION #2WO
DIORSKIN MINERAL NUDE BRONZE #003 SOFT SUNDOWN
EYES:
DIORSHOW BROW STYLER #001 UNIVERSAL BROWN
DIOR EYELINER WATERPROOF #594 INTENSE BROWN
DIOR BACKSTAGE EYE PALETTE #001 WARM NEUTRALS
DIORSHOW  PUMP'N'VOLUME  #090 BLACK PUMP
LIPS:
ROUGE DIOR ULTRA ROUGE #883 ULTRA POISON
ROUGE DIOR ULTRA ROUGE #000 ULTRA LIGHT 47