MIU MIU AND COTY REVEAL MIU MIU TWIST STARRING ELLE FANNING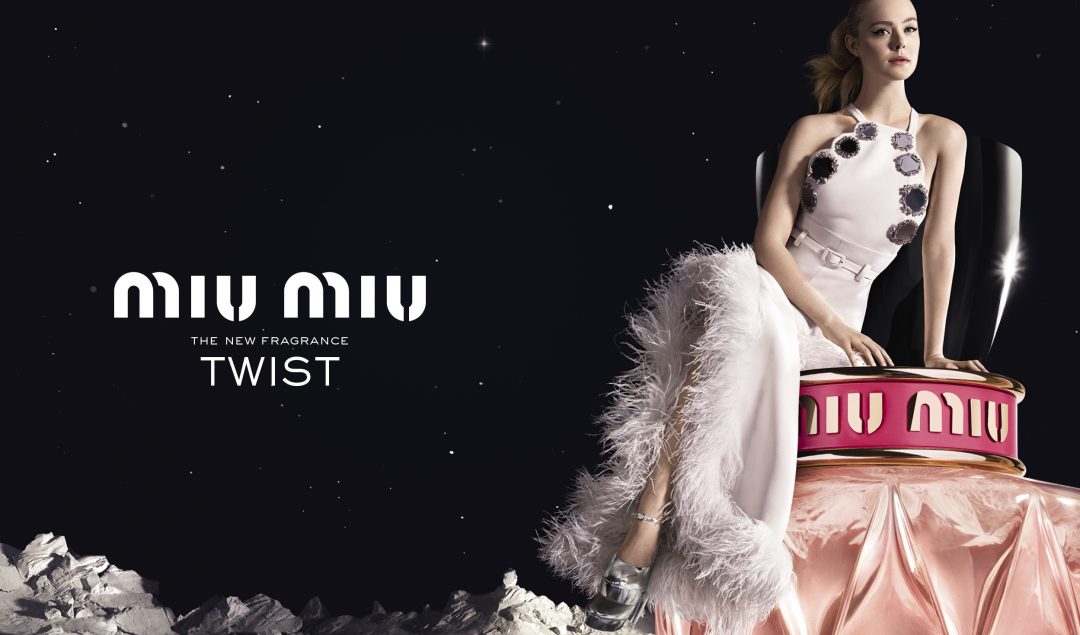 What is the contemporary girl of taste daring to do in today's world of relentless pretense? Instinctively, she finds a plot Twist—and stages a Miu-tiny against the mundane. Enter, just in time, Miu Miu Twist, the collision of classic and unexpected fragrance ingredients that manages to simulate both enthusiasm and sophistication, proving that the two are not Miu-tually exclusive. Unapologetically indulgent and airy without superficiality, Miu Miu Twist transcends the ticking away of time, space, and status.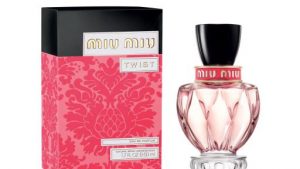 Through an alchemic process wherein familiar elements combine to create ecstatic sensations, the effect of Miu Miu Twist is impossible to fully decode. Its resistance to easy interpretation is a hallmark of designer and creative mastermind Miuccia Prada. Working together to create the second hero formula for Miu Miu Parfums, Miuccia Prada and Perfumer Daniela Andrier follow the spirit of the Miu Miu girl – unpretentiously intellectual, she's beMiused rather than bored – and inject it with a surprising new energy. Profound yet lighthearted, demure yet stimulating, Miu Miu Twist radiates in mesmerizing iridescence. It starts with an assertive sparkle of Vert de Bergamot and Apple Blossom that gives way to a full base of Cedar Wood and an exclusive new Accord: The Pink Amber, an invention of Daniela Andrier, layers in a woodiness reminiscent of burnt sugar cane cutting through crisp air, or a Miusical laugh in the midst of a stately affair.