Dior Makeup Look: Emily Blunt at the 25th Screen Actors Guild Awards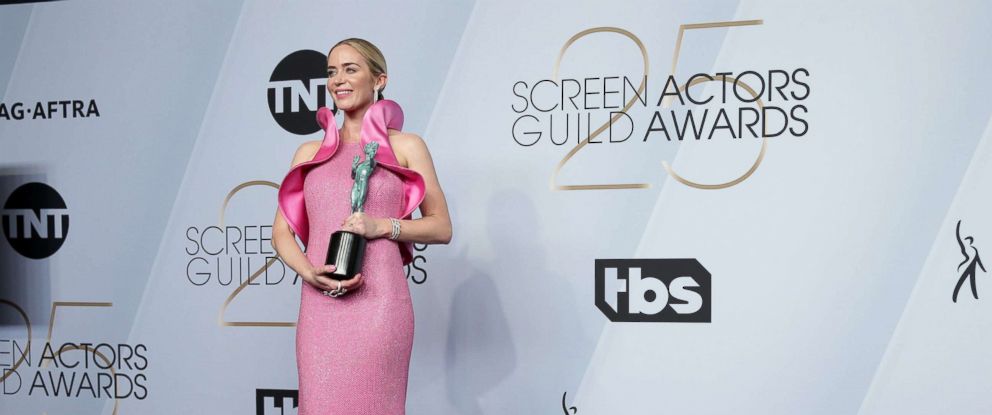 GET THE LOOK:
INSPIRATION: "EMILY WAS WEARING A BEAUTIFUL PINK DRESS. FOR  HER MAKEUP LOOK, WE WANTED TO MAINTAIN A CLEAN CANVAS FOR THE SKIN COMPLEMENTED WITH FRESHLY GROOMED BROWS AND A BOLD PINK LIP," stated MAKEUP ARTIST JENN STREICHER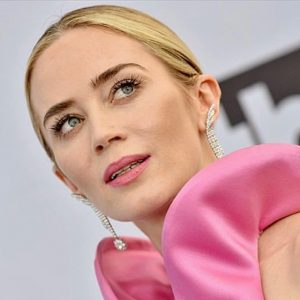 COMPLEXION: WE STARTED BY PREPPING THE SKIN WITH THE DIOR CAPTURE YOUTH AGE-DELAY ADVANCED CREME AND DIOR CAPTURE YOUTH AGE-DELAY ADVANCED EYE TREATMENT. I PRIMED WITH THE DIOR CAPTURE TOTALE DREAMSKIN ADVANCED FOLLOWED BY THE DIOR FOREVER #1.5N. I DABBED A BIT OF THE DIORSKIN FOREVER UNDERCOVER CONCEALER #011 CREME UNDER THE EYES AND USED THE LIGHT CONTOUR AND DEEP HIGHLIGHTER SHADES FROM THE DIOR BACKSTAGE CONTOUR PALETTE #001 UNIVERSAL AS A CHEEK COLOR. NEXT I USED THE DIORSKIN NUDE LUMINIZER LOLLI'GLOW #008 PINK DELIGHT TO HIGHLIGHT. 
EYES: I KNEW I WANTED TO DO A BEAUTIFUL LIP SO I WENT PRETTY MINIMAL ON THE  EYES. I USED THE PRIMER IN THE DIOR BACKSTAGE EYE PALETTE OVER HER ENTIRE LID. I USED THE BOTTOM LEFT NEUTRAL SHADE FROM THE DIOR 5 COULEURS #647 UNDRESS AROUND THE TOP AND BOTTOM LASH LINES. THEN I USED THE TOP LEFT PINK SHADE WITHIN THE PALETTE ON THE LID. I USED A FEW INDIVIDUAL LASHES, THE  MAXIMIZER 3D, AND A COAT OF THE DIORSHOW MASCARA #090 PRO BLACK ON BOTH THE TOP AND BOTTOM LASHES. 
LIPS: I USED THE ROUGE DIOR #657 ROMANTIC AND IT MATCHED THE DRESS PERFECTLY!!!"
DIOR PRODUCTS USED:
COMPLEXION: 
DIOR CAPTURE YOUTH AGE-DELAY ADVANCED CREME
DIOR CAPTURE YOUTH AGE-DELAY ADVANCED EYE TREATMENT
DIOR CAPTURE TOTALE DREAMSKIN ADVANCED
DIOR FOREVER #1.5N
DIORSKIN FOREVER UNDERCOVER CONCEALER #011 CREME
DIOR BACKSTAGE CONTOUR PALETTE #001 UNIVERSAL
DIORSKIN NUDE LUMINIZER LOLLI'GLOW #008 PINK DELIGHT *LIMITED  EDITION*
EYES:
DIOR BACKSTAGE EYE PALETTE
DIOR 5 COULEURS #647 UNDRESS
DIORSHOW MAXIMIZER 3D
DIORSHOW MASCARA #090 PRO BLACK
LIPS:
ROUGE DIOR #657 ROMANTIC *LIMITED EDITION* (SIMILAR SHADE: #361 ROSE BAISER)