Daphne Oz of "The Dish on Oz" featured Panelist at American Influencer Association Kick off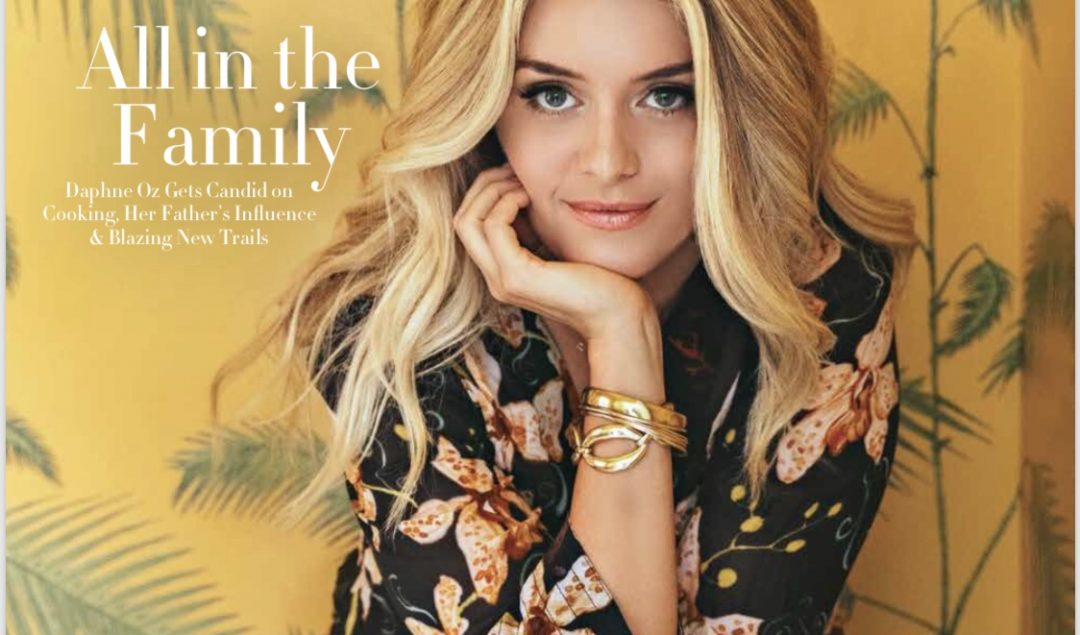 This week's Spotlight shines on Daphne Oz, the natural foods chef and lifestyle influencer who's turned her passion for food, healthy eating, body positivity, motherhood, and family into an lustrous media career. Health and wellness happens to run in the family; Daphne is the daughter of Dr. Mehmet Oz of the eponymous The Dr. Oz Show – on which she now appears weekly as co-host of The Dish on Oz.
You may know Daphne best from the Emmy award-winning ABC talk show The Chew, where she served as co-host for six seasons. Her humbling TV personality showed us, without condescension, how making better food choices meant making better lifestyle choices. And if we want to indulge a bit, well that's OK too! Her brand messaging is and always has been about life's balance between healthy and indulgent. She now cohosts a segment every Wednesday on her father's weekday show called "The Dish on Oz," where shares healthy eating tips and some of her delicious recipes like "Apple Crisp," "Sautéed Shrimp with Papaya Salsa," and "Hoisin-Glazed Pork and Turkey Meatloaf."
Daphne is a New York Times best-selling author of four books, including 2006's The Dorm Room Diet which launched her onto the public scene. Written while she was still an undergrad at Princeton University, she shared her struggles with weight gain and how she devised a healthy lifestyle plan to get back on track. Now the mother of three young children, Daphne has realistically documented her journey with postpartum weight loss across her social media without any image-doctoring or filtering. This caught the attention of media outlets such as E!, People, and MSN who praised her as a champion for mothers struggling with weight gain and self-doubt. 
And if seeing her on TV or reading her words in print weren't enough, now you can hear Daphne as well.  She recently launched a podcast in late 2018 with her friend Hilaria Baldwin called Mom Brain, where they discuss all things motherhood from the good, to the bad, to the ugly. The girlfriends turned their off-air mommy conversations into an online forum and community where mothers could share their life experiences, rejoice and commiserate together.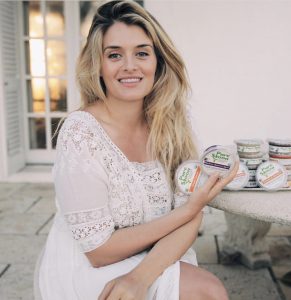 Food, wellness and beauty brands are vying for a stake in Daphne's ubiquitous and successful personal brand. She is now Chief Innovation Officer for Pure Spoon, the organic baby food manufacturer that cold-presses their purees (instead of heat-sealing) for a safer, more nutritious meal for your little one(s). She's currently devising new flavors combinations for them. And she recently collaborated with Tenoverten, the clean nail polish producer and salon chain, on three vegan and cruelty-free nail colors inspired by some of her favorite food memories. The trio is available for sale now on tenoverten.com.
A graduate of Princeton University, The Institute for Integrative Nutrition, and The Natural Gourmet Institute, Daphne – who recently graced the cover of MODERN LUXURY PALM BEACH, spoke on the panel discussion on "Luxury, Lifestyle & Loyalty" at the launch of the American Influencer Association on Wednesday, February 6th in New York City.
You can follow Daphne on Instagram, Twitter or Facebook @DaphneOz
For more information on the American Influencer Association, please visit, www.AmericanInfluencerAssociation.org