ROUGE COCO FLASH Campaign Stars Lily-Rose Depp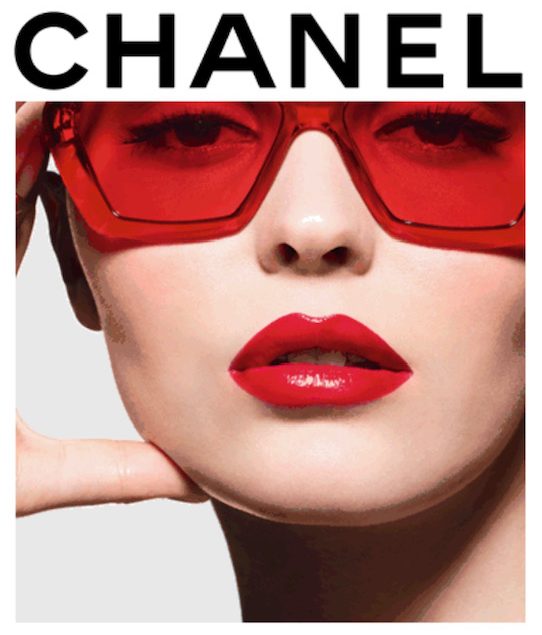 ROUGE COCO FLASH, the new lipstick by CHANEL, unites a vibrant flash of color and shine with extreme comfort. No waiting. No effort. No compromises.
THE CAMPAIGN stars Lily Rose Depp. Photographer: Sølve Sundsbø
FLASH APPLICATION
With ROUGE COCO FLASH, finding your lipstick shade has never been easier. In a glance, its transparent shimmering golden cap reveals the color inside. In a flash, the stick dresses lips in dazzling radiance. The countdown has begun. 5, 4, 3, 2, 1 !
5 – LIPSTICK GLIDES OVER LIPS.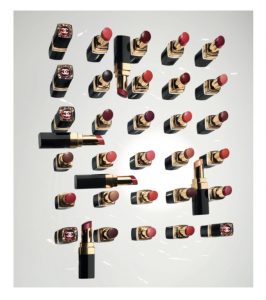 4 – COLOR POPS.
3 – SHINE DAZZLES.
2 – COMFORT SETS IN.
1 – YOUR SMILE
THE COLOR
Developed by Lucia Pica, CHANEL Global Creative Makeup and Color Designer, each of the 27 ROUGE COCO FLASH shades incites intense, immediate and irresistible desire! Packed with pigments, this new lipstick expresses luminous color from the very first stroke.
THE FORMULA
ROUGE COCO FLASH invites you to follow your instinct. In one intuitive step, it unfurls like a ribbon of color with its surprisingly smooth and comfortable formula. With its perfectly dosed balance of plant butter and oils, it melts onto lips as soon as it is applied, providing surprising comfort. A perfect combination for shimmering shine.
Infused within the lipstick, the Hydraboost complex, composed of nourishing oils (jojoba, mimosa, sunflower), ensures hydration immediately and for up to 8 hours after application*. Lips are dressed in a lightweight, silky and enveloping coat of color.
THE PALETTE
A collection of intense and easy-to-wear colors, a shiny mirror-effect finish, an intuitive stick… ROUGE COCO FLASH is more than a lipstick. It's an object of desire. An ode to spontaneity and freedom. An invitation to play with 27 shades and 27 whims. Nudes, oranges, rosewoods, pinks, fuchsias, plums, near blacks and reds in subtle, daring and bold versions in an irresistible palette!
To make playing with color even more fun, CHANEL dreamed up three translucent top coats to layer on top of all the lipsticks. One has golden shimmer, which enhances shine. Another heats things up with its orange tones. The last one, with black hues, adds depth to any lipstick. Three accessories to try with the two new ROUGE COCO shades of the season: Ami, an exhilarating coral, and Lover, a deep, captivating red.
* Instrumental evaluation on 15 women.
#ROUGECOCOFLASH #CREATEYOURSELF