Save Your Flip-Flops For The Beach: Introducing Redi-Pedi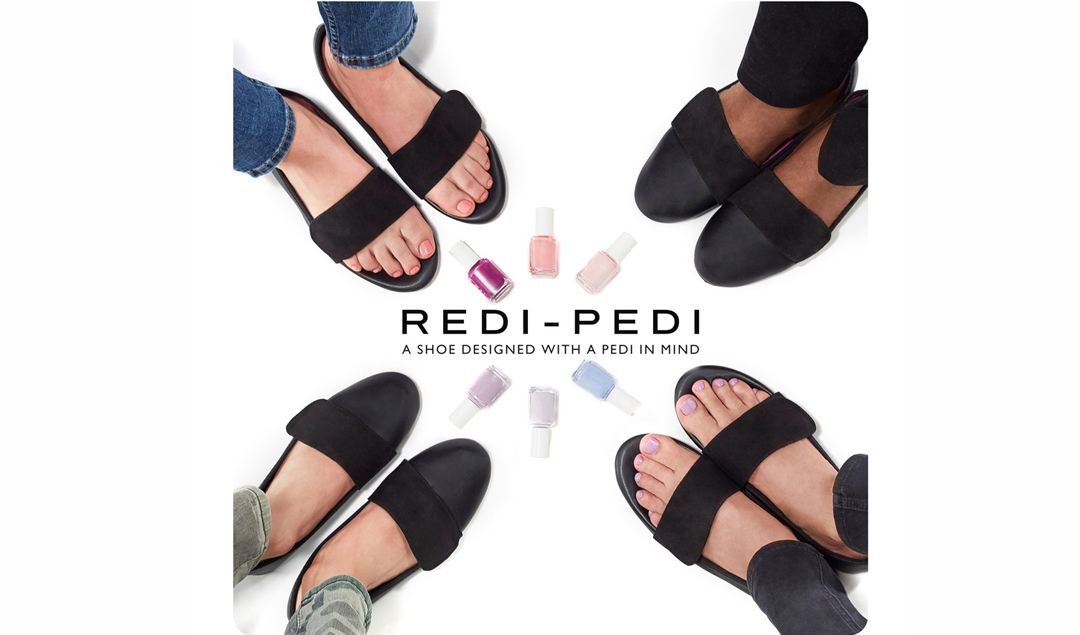 Tired of toting extra shoes or flip-flops every time you get a pedicure? Redi-Pedi's patented flats have you covered. The only shoe designed with a pedi in mind, Redi-Pedi's premier style, the Nan, is chic, versatile and easy to use: Wear the sleek, water-resistant flat for work or play, then simply open the Velcro suede strap, step onto the collapsible front and reattach the strap when it's pedicure time.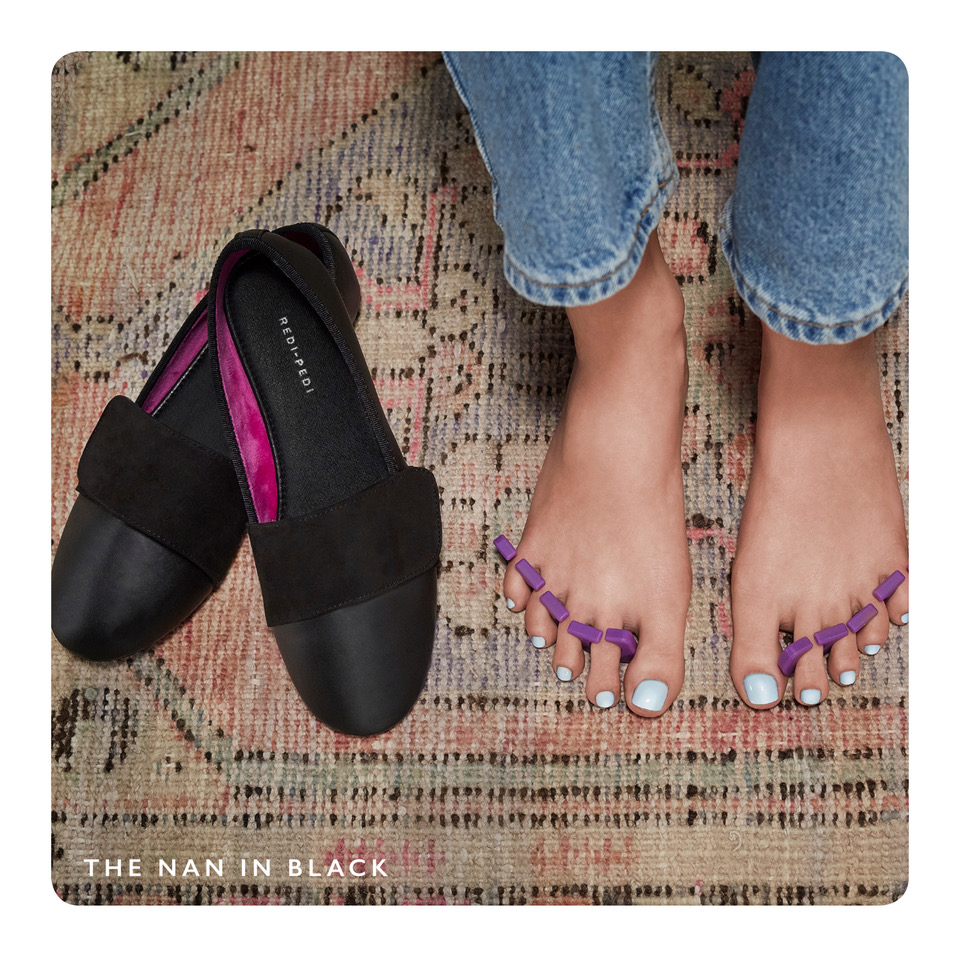 Currently available in black water-resistant faux leather, with a matching suede strap, plush magenta lining and comfortable padded insole for all-day wear, the Nan retails for$39.95 exclusively at Redi-Pedi.com. Additional colors debut this fall!
NECESSITY IS THE MOTHER OF INVENTION
Redi-Pedi founder Jacqueline Derrey Segura isn't a fan of flip-flops or smudging her freshly polished toes with her shoes so she came up with an ingenious solution: a transitional flat that enables its wearer to protect her pedicure, without sacrificing style or carrying an extra pair of shoes. The creative merging of style and substance isn't new to Segura. She originally honed her traditional-modern aesthetic while working as an interior designer alongside legends Mark Hampton and Bunny Williams, for clients with high expectations and exacting taste. She brings these same skills and know-how to Redi-Pedi.