Global Beauty Influencer Unveils Innovative Beauty App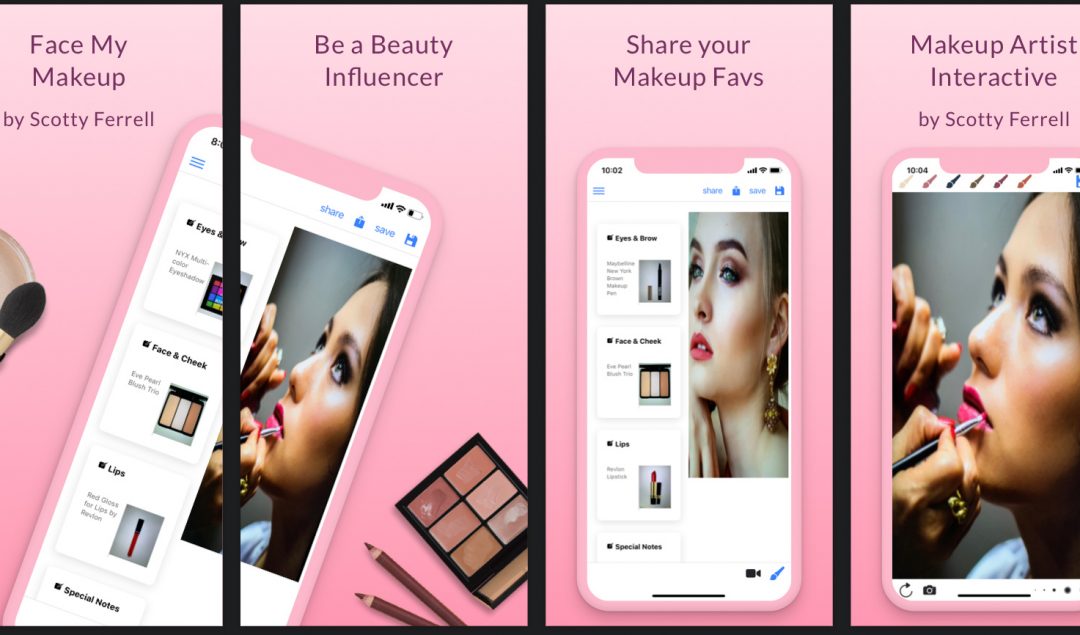 Face My Makeup is a new mobile app designed to connect beauty consumers with their favorite makeup products. With e-tailing taking a big chunk out of retail revenues, smart marketers are developing innovative ways to keep their customers engaged.  Face My Makeup is the answer to the retailers' biggest challenge of staying in touch with their customers and preventing today's tech-savvy consumer from brand hopping, with online and real-time competition.
The app designed by global artist and company founder, Scotty Ferrell, has been promoted and shared regionally, and recently experienced gains in users through the website www.FaceMyMakeup.com. The app's unique features have already attracted the attention of beauty influencers across the country.
"Purchasing makeup is unlike any other retail experience because it is the art of creating a personal look that makes someone feel good about how they look.  The Face My Makeup app provides that highly personal touchpoint consumers crave to recreate a look that is uniquely their own," said Scotty Ferrell, Founder and global beauty expert. "Face My Makeup app is the connector between the user and their in-store beauty experience.  Face My Makeup app makes it easy for customers to stay connected and to remember their products.  Servicing this need will help provide the consumers what they want," says Scotty Ferrell.
"The U.S. cosmetic industry is $62 billion, plus industry in a marketplace that offers increasing entry points where retailers gain or lose customers."  Vice president of digital innovation for Coty stated, "I believe Service is the new product in this industry." 
Scotty Ferrell's Face My Makeup app solves the concern of losing customers head-on by providing ongoing interaction and personalization.
The Face My Makeup app is designed to achieve three basic tasks for consumers.  The first is to keep track of product information to simplify repurchasing.  The user can interact and draw a color face-chart of product application.  Also, the user can record a video for the tips & tricks to replicate the look on their own.  Face My Makeup is fast becoming a favorite of beauty bloggers and influencers who can share live selfies alongside exciting new products on the spot.
For retailers, Face My Makeup offers an opportunity to implement Smart-Retail displays that interact with their customer's Face My Makeup app.  It also affords them the ability to fulfill pick-up orders and to create special offers based on customer's Face My Makeup app profiles.   
Face My Makeup app is available for download in the Apple App Store for iOS phones and tablets and the Google Play store for Android devices. For more information about Face My Makeup advertising or partnership opportunities e-mail beautyhero@live.com.  Provisional Patent confirmed.
Face My Makeup is the first app of its kind designed to connect retail cosmetic consumers to their most loved beauty products. Retailers and E-tailers can easily enhance engagement and maintain customer contact through push notifications and special offers.  Founder Scotty Ferrell is an international makeup artist whose success at bringing clients their own personalized beauty routine while breaking sales records spans more than 20 years.
Face My Makeup is available for download as an iOS Google or Android mobile app.  For more information about Face My Makeup app development, advertising or partnership opportunities, e-mail beautyhero@live.com.