Winky Lux Captivates Young Consumers with Experiential Retail and Plans Expansion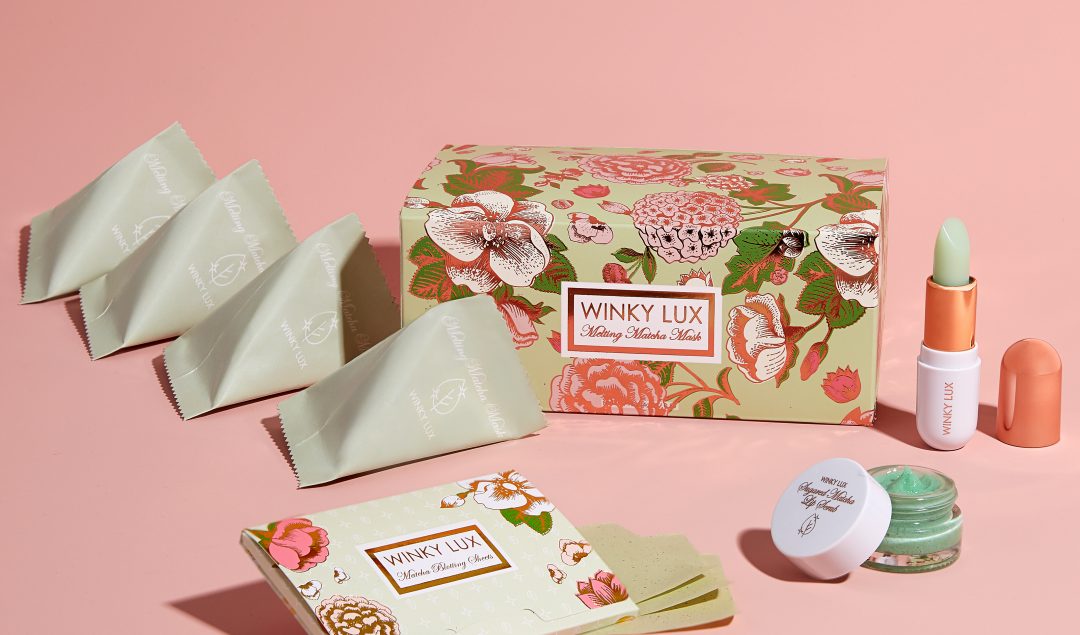 Whimsical color cosmetics brand Winky Lux is a best practices leader in online to offline retail with four flagship stores located in NYC, Chicago, Atlanta and DC. The Winky Lux experience is designed to spark imagination, create sharable content and foster opportunities to connect with fellow beauty lovers and friends.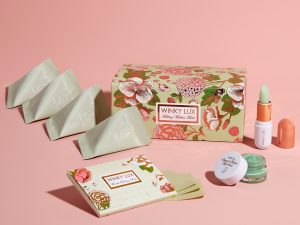 The experience stores include seven completely transportive rooms such as a matcha zen garden, a disco infinity karaoke room, an "Alice in Wonderland" styled floral garden, a hydration station in the clouds and a miniature scaled coffee shop which mirror some of Winky Lux's best selling products. Beauty lovers can also test and shop Winky Lux's unique products and exclusive merchandise in the storefronts before entering into the experience.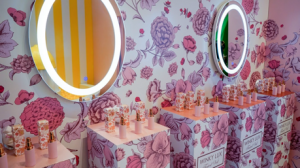 Over the past six months, the brand has seen wide scale success with the stores receiving over one million social impressions per month. As a result, the brand plans to expand with two new locations in Nashville and San Francisco opening this spring. The Nashville store opened this month located at 604 12th Avenue South.
Natalie Mackey, Founder of Winky Lux stated,"We are excited to open several new experience stores in 2019. The current stores have created an interactive hub for our community of customers to play with products, hang out with each other and swap beauty ideas. Our new stores will have unique art installation and some, including Nashville, will have a salon component where experts can shape brows, perform matcha mini facials and prep you for a night on the town."
Through the marriage of entertainment and commerce, the brand has successfully created a way to acquire and galvanize hundreds of thousands of 16-29 year old customers. 
Known for delivering the highest quality ingredients to womankind, Winky Lux launched a Matcha collection last week that includes a melting face mask, lip scrub, blotting papers and a moisturizing matcha lip balm.  
Melting Matcha Face Mask $23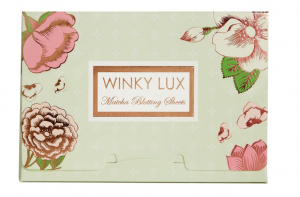 Transform skin with the power of Matcha. Each box contains 4 single-use face masks that magically melt from powder to cream in your fingertips. Specially-formulated with antioxidants, these masks help to brighten, moisturize and soothe skin.
Directions:
Step 1: Open pouch and pour onto clean, dry hands.
Step 2: Rub powder together using fingertips to melt until creamy.
Step 3: Apply generously using fingertips to entire face, avoiding eyes.
Step 4: Leave mask on for 15 minutes and rinse with warm water. (Note: This moisturizing mask does not dry solid.) 
Sugared Matcha Lip Scrub $16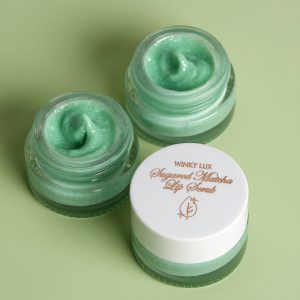 Sugared Matcha Lip Scrub is a sweet blend of sugar and green tea extract crafted to exfoliate, moisturize, and recharge your lips.
Directions:
Step 1: Using fingertips, apply a dime-sized amount to lips and exfoliate in a circular motion.
Step 2: Remove with a tissue or warm, damp cloth.
Step 3: Finish by applying your favorite Winky Lux lip product!
Matcha Blotting Papers $8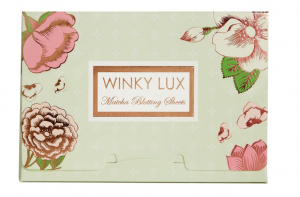 Got skin that's over-glowing? Matcha to the rescue. These 100 sheets of blotting paper—infused with green tea extract—absorb oil and control shine all while leaving makeup in place.
Winky Lux is veering away from the traditional supply chain to offer fashion-driven & beauty obsessed millennials a luxury makeup experience with affordable prices. All of the products are paraben-free, cruelty free, nontoxic and heavily pigmented. Launched in 2015 in New York City, the collection now consists of lipsticks, glosses, eye palettes, complexion powders, eyebrow pencils, pH reactive lip balms and much more. High color payoffs, long-lasting wear and silky finishes create the ultimate beauty experience.
For more information, visit www.winkylux.com