Spotlight on Noonoouri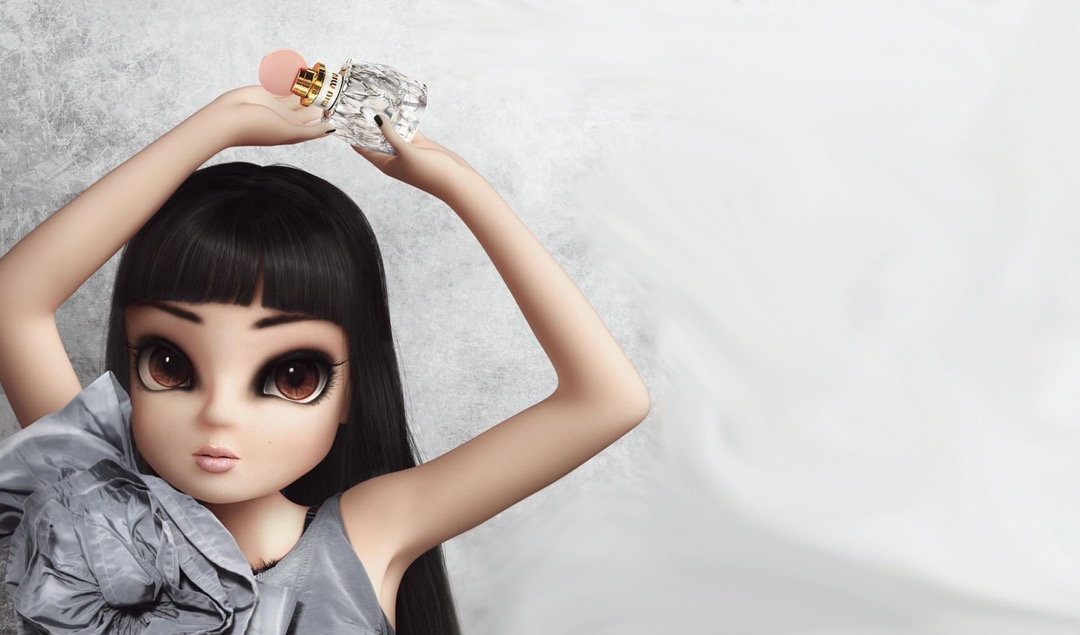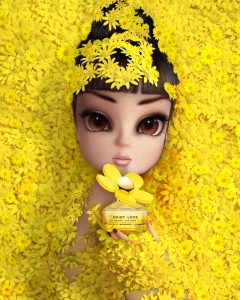 This week's Spotlight shines on Noonoouri, the 19-year-old Parisian fashion and beauty influencer whose industry credits are the stuff dreams are made of. She's appeared in full-page editorial features across time- and industry-honored publications like Vogue, Madame Figaro, and Elle. She's been the subject of a Forbes article, and had an exclusive interview in Vogue Australia. She's friends with Carine Roitfeld, Kim Kardashian West, Marc Jacobs and Chiara Ferragni. She's partnered on campaigns with top fashion and beauty brands like Dior, Hugo Boss, Versace and KKW Beauty. Her Instagram account has racked up over a quarter of a million followers in just a year.
But there's something very special you should know about Noonoouri. Well, she isn't real –but her following is!
Noonoouri was initially conceived by Joerg Zuber –now Creative Director of Opium Effect, the global design and branding agency, when he was a child. Zuber explained to us over lunch at Cipriani in NYC, "I bought my first fashion magazine when I was five years old and was immediately fascinated by this world. Noonoouri has been in my head ever since that moment." He finally developed that idea seven years ago, and Noonoouri debuted on Instagram in February 2018. (Zuber counts Kim Kardashian West and Naomi Campbell as inspirations for Noonoouri's form.) 
Other CGI influencers like Li'l Miquela (with more than a million Instagram followers) look deceptively real. Zuber deliberately decided against this real look. "Noonoouri is and will remain a character. I want everyone to realize that at first sight." He doesn't want to reinforce unrealistic beauty ideals. "People follow Noonouri because she is different. With her, you can immerse yourself in a dream," said Zuber.
Noonoouri has started a thought-revolution on social media, in the world of influencers and influencer marketing. Brands are now rethinking how to conceive of these partnerships and watching how consumers relate to these digital figures.
Andra Mielnicki, Vice President of Global Influencers Marketing at COTY Luxury, gives a brand perspective. "There is an increasing relevance of digital influencers and we are seeing their level of involvement in the fashion, beauty and luxury space grow steadily. The connections and interactions between digital personalities and their audiences are anything but fake, and it's these genuine interactions that make it worthwhile for a brand to find an influencer who aligns with their identity and vision, to spark real engagement and generate greater results."
Noonoouri's very existence and her level of success in just a year's time marks an important inflection point between brands, creators, influencers, and technology.
The balance between human and digital personalities is one that creator Zuber is very aware of. Noonoouri was never created to replace or imitate human influencers; she is here to show us a fantastical and alternative point-of-view. At the same time, she is also extremely self-aware and discerning; she doesn't present herself as a human, but rather as a creation that needs people in order to thrive.
In an exclusive conversation with The Beauty Influencers, Noonoouri expanded on this. "I think we all should celebrate diversity and stay open-minded to the possibilities the world has to offer. The future is NOW. Once people truly connect with me, they will understand that I am nourished by a real human soul. Digital will not replace real humans. Nevertheless, I try to encourage people to see things from another point-of-view."
She went on to talk about her strengths and weaknesses. "I can do things that real people cannot. Right after a fashion show, I can dress up in the latest collection and shoot it out in the streets. I can show products and packaging in a way never seen before, like lying with a perfume bottle inside a paper-handcrafted moon, reaching for the stars. However, I cannot do a quick selfie to show my #ootd like a real person could because this will take me two weeks to produce. Everyone has their own strength. So I encourage people to see me as a fun and entertaining alternative, with a high-quality approach and a big heart for social issues."
Created with what Zuber refers to as the "triple C," Noonoouri's core values are "cute, curious and couture." Think of it as the essence of her character and her actions. But you could also add another: compassionate. In between modeling the latest designs from Moschino or Stuart Weitzman on her Instagram, she often draws attention to human rights issues and other causes around the world like LGBTQ rights, impoverished communities, and endangered animals.
And speaking of Instagram, maintaining Noonoouri's growing account is a labor-intensive and costly undertaking for Zuber and his team. Each post generally takes about two to three days to generate; videos with motion and sound generally take anywhere between four to eight weeks to generate. But the results are staggering. A promotional video where Noonoouri contours her face using KKW Beauty's Crème Contour & Highlight Kit has almost a quarter of a million views on Instagram.
And the future is bright. Noonoouri has partnered with COTY across a huge swath of their luxury brands including Miu Miu, Marc Jacobs, Calvin Klein, Alexander McQueen and more.  "We've been really happy with our partnership with Noonoouri, " Mielnicki reports. "She's cute, curious, and couture – which we find to be a great fit with our portfolio, and the engagement of the content proves so. We will continue to build our relationship with exciting things ahead."
Follow @noonoouri and @joergzuber on Instagram.