Fashion Influencer Ann Caruso featured on American Influencer Association Panel on Luxury, Lifestyle & Loyalty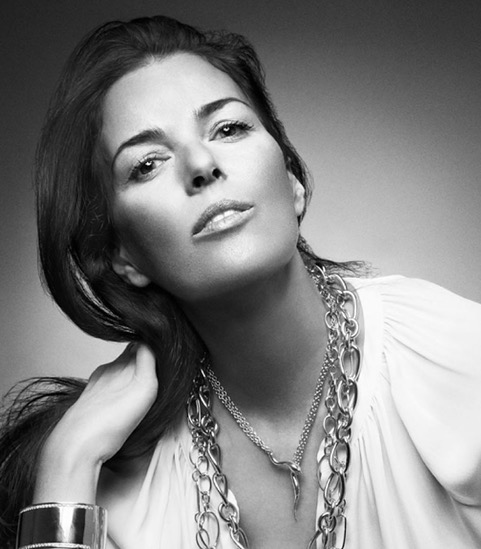 Fashion stylist and consultant Ann Caruso is known for her refined, classic sensibilities as well as the iconic images she has created in collaboration with some of the world's most esteemed artists. Her innate sense of style and industry knowledge along with her illustrious career has taken her to the next level as a style innovator, fashion influencer and expert. That's why we asked Ann to speak to Luxury at the American Influencer Association launch event this week in NYC where she was joined by Lifestyle/Wellness influencer Daphne Oz  – cohost of The Dish on Oz, a weekly series on The Dr. Oz show, and Gen Z Fashion Influencer Walter Harvin, of The Uncommon Magazine, on a panel of influencers and experts who spoke about Luxury, Lifestyle and Loyalty.
Ann's career began as a design assistant at Ralph Lauren. Following her tenure at the iconic American fashion house, she embarked on a life changing career path when she went to work at VOGUE magazine and developed her reputation as a well-known fashion and accessories editor under the leadership of Anna Wintour.
Since then, Ann has built her brand as a high-profile freelance stylist with her work appearing in editorial publications such as Vanity Fair, Tatler, Town & Country, Instyle, O The Oprah Magazine, and Harper's Bazaar, where Ann continues to be a Contributing Fashion Editor. In this role, she conceptualizes ideas and styles, overseeing the production of her shoots.
As an international celebrity stylist and fashion expert, she has worked with clients such as Elizabeth Hurley, Lynda Carter, Oprah Winfrey, Katherine Heigl, and Taraji P. Henson and was involved with one of the most talked about Hollywood weddings when she styled George Clooney's family.  Ann's ongoing work with high-profile private clients continues to grow as does her partnership with with designers and fashion brands.
Consulting with designers and fashion brands is one of her passions as she enjoys helping both emerging and established designers. Whether the brand is sold online or in brick-and-mortar, she solidifies their image in the marketplace through her work as a Brand Ambassador and consultant. As a style influencer, Ann is featured in various publications, on blogs and company Web sites, and collaborates with other top fashion leaders. With a loyal and engaged social media following and a reputation as an influential voice within the fashion industry, Ann is able to partner with select brands that she believes in, to successfully increase their sales and exposure.
As a two-time breast cancer survivor and activist,  Ann works with wellness and beauty brands to increase awareness.   Ann works with The Estee Lauder Companies on the Breast Cancer Awareness Campaign dressing Elizabeth Hurley in all pink!  She has been honored by Pink Aid, as well as the Susan G. Komen Foundation with the "Surviving With Impact Award" and was honored this last October by Fashion Fights Cancer by The Miami Design District.  Ann appears in the Breast Cancer Research Foundation ad campaigns and was featured in the 25th Anniversary of the Pink Ribbon documentary film. She is also on the Style Board of Glam4Good, a recipient of the Womenswear Stylist of the Year 2015 Award for The Daily's annual Fashion Awards, and has been selected as one of VOGUE magazine's 125 style influencers.
You can follow Ann Caruso on Instagram @ann_caruso
Lead Photo credit: Lorenzo Bringheli