ANNETTE GREEN TO RECEIVE 2019 FRAGRANCE BOOK OF THE YEAR AT PERFUMED PLUME AWARDS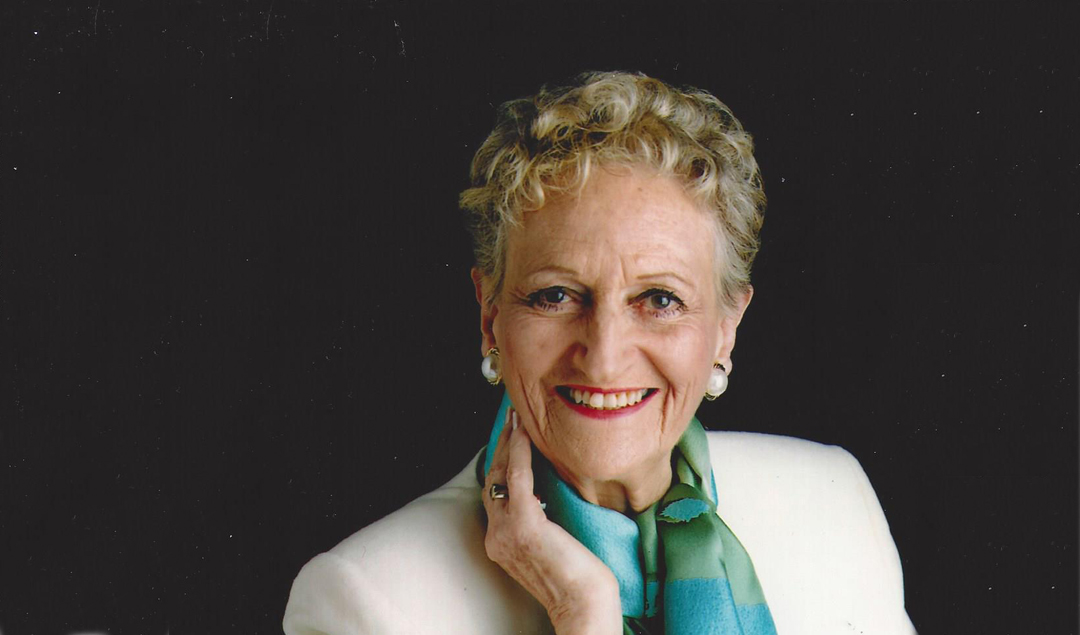 This year's recipient of The Perfumed Plume Awards' Fragrance Book of the Year is Spritzing to Success…With the Woman Who Brought an Industry to Its Senses by Annette Green. The award will be presented by Jenny B. Fine, Executive Editor, Beauty WWD Beauty Inc at the awards ceremony and celebration taking place Wednesday, April 10 at The Society of Illustrators, NYC.
"This award is presented at the discretion of the Perfumed Plume Consulting Committee. It was a unanimous decision that "Spritzing to Success" is the one book written in 2018 that deserved this special award not only because it was written by a truly passionate fragrance industry icon, but also because it shares so many wonderful moments in the industry's glorious history," state both Lyn Leigh & Mary Ellen Lapsansky, Co-Founders, Perfumed Plume, LLC.
There's no doubting Ms. Green's illustrious career in the fragrance industry. She changed, shaped and developed not only the face of the business from the inside, but how the consumer perceived, bought and came to love perfume in all its forms.
"Annette is an icon in the world of scent. Gaining the trust of all the giant and colorful (to say the least!) personalities and characters that inhabited the industry is a testament to her strength of character, purpose of mission and above all love of the fragrance world," states Fine.
"Spritzing to Success" reads like a who's who, an encyclopedia, memoir and anthology all rolled into one narrative, not to mention Ms. Green's witty, 'tell it like it is' style. Frank and outspoken at times, Ms. Green lifts the lid, doesn't mince words and showers love and a deep sense of caring on all aspects of the fragrance world.
2019 FINALISTS REVEALED
 It was a fun and warm ambience on Wednesday, March 13, as fragrance writers, journalists, fragrance entrepreneurs and influencers gathered to find out the Finalists for the 2019 Perfumed Plume Awards. Graciously hosted by MANE in the GALLERY, guests sipped on bubbly as MANE's very own Miranda Gordon, Vice President, Fine Fragrance Marketing & Evaluation, welcomed guests to the party. Co-Founders Mary Ellen Lapsansky and Lyn Leigh began the presentation by guiding the guests through the submission and voting process.
2019 Finalists
Perfume Stories in Mainstream Media – Print – Magazines & Newspapers
 The criteria for judging: quality of editorial content; originality & creativity; accuracy & depth of information
"A Convenient Vision: The Dangers of Looking Back" – Tauer Magazine – by Dariush Alavi
"Chemical Romance" – New Beauty – by April Long
Perfume Stories in Mainstream Media – Digital – Magazines, Newspapers, Blog Postings, Webzines
The criteria for judging: quality of editorial content; originality & creativity; accuracy & depth of information
"BABY BOOM: Why Fragrances Meant for Children Might Be What Every Grown-up Needs" – NewBeauty.com – by Brittany Burhop Fallon
"Fragrances of Film Noir: Scenting Five Femmes Fatales" – ÇaFleureBon – by Despina Veneti, Sr. Contributor
"How Britney Spears Built a Billion Dollar Business Without Selling a Single Record" – InStyle – by Rachel Syme
"LAYERS – Pushing Through the Arts to Perfume" – American Perfumer – by Dannielle Sergent
"Now, Even Your Perfumer May Be the Result of Artificial Intelligence" – Forbes.com – by Andria Cheng, Sr. Contributor
"Scenting Shakespeare's Tragic Heroines: Cleopatra and Lady Macbeth" – ÇaFleureBon – by Lauryn Beer, Senior Editor
"Some Thoughts on Scent Criticism" – Fragrantica – by
Miguel Matos
"Travels in France, Part One: Everything is Lavender" – The Fragrant Journey – by Cynthia Lesiuk
New Category: Short 'n Sweet Perfume Stories – Print or Digital
The criteria for judging: quality of editorial content; originality & creativity; accuracy & depth of information
"Blind Faith" – New Beauty – by Brittany Burhop Fallon
"Rose of Winter" – American Perfumer – by Maria McElroy
"Scented Spirits: Lili Bermuda Mary Celestia Perfume" – ÇaFleureBon.com – by Robert Herrmann, Sr. Editor
"Vent Vert de Balmain: Germaine Cellier's Voyage à Paris" – ÇaFleureBon.com – by Ida Meister, Sr. Editor
 Visualization of Perfume Stories – Print & Digital
The criteria for judging: design concept; how design relates to content
 "Blind Faith" – NewBeauty
"Chemical Romance" – NewBeauty
"Travels in France, Part One: Everything Is Lavender" – The Fragrant Journey
New Category: INSTApost – Perfume Stories on Instagram
The criteria for judging: originality/creativity of visual element(s); quality of the post content
 "but_not_today" – The Plum Girl – by Elena Cvjetkovic
"From close-up, no-one is normal" – esxenceofficial – by Beatrice Balzarotti