Cellcosmet & Cellmen celebrate their Swiss Heritage at Saks Beauty of Two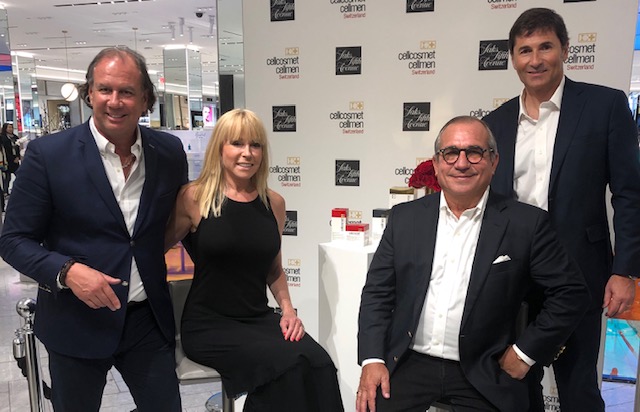 On Friday, March 22nd, Alexandre Chappuis, CEO, Cellcosmet & Cellmen flew-in from Lausanne, Switzerland to host an exclusive beauty session of learning, shopping, champagne & canapés at Saks Fifth Avenue's Beauty of Two attended by beauty experts, influencers and VIP customers including former Ralph Lauren model Jane Gill.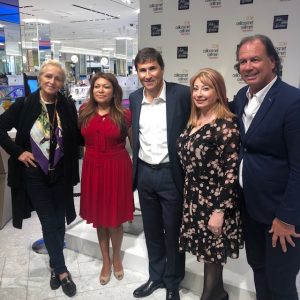 Patrice Breysse, President & CEO, Swisscosmet Corp, USA, was also on hand to welcome guests while his team of experts including Emmy Charris, Marina Karaptyan, Nina Scopelliti and Chandra Meier who offered product demonstrations and exclusive spa experiences to VIP guests and customers.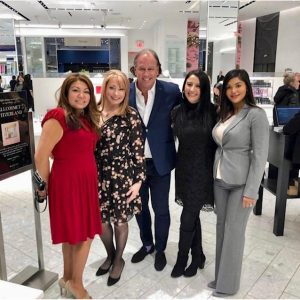 TV/Radio Host Becky Roberts of the Becky in Boca Show interviewed Chappuis for her show which will air on her social media channels on Facebook and Instagram. Roberts is a big fan of Cellcosmet having first tried it at Saks at the Town Center Mall in Boca Raton, FL.
George Ledes, Editor/Publisher, This Week with George Ledes, also had the opportunity to interview Chappuis for his newsletter and new YouTube Channel, while micro influencers including MUA David Melnik of @beauty_and_melnik and Meredith Schott of @gla.mer.ous created beauty tutorials to post on their social media channels, and Samsung Ambassador Gisele Hyland set-up a 1 hour photo booth with Live Stream.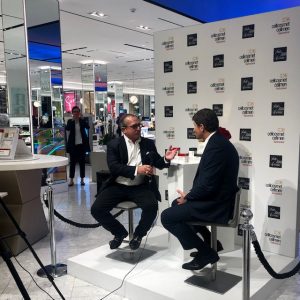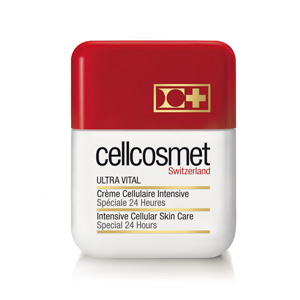 Photo of Whitney Schott @truwhit for Cellcosmet by photographer/creator Mani Zarrin @manizarrin of Apex Creative NYC @apexcreativenyc
For more information about Cellcosmet & Cellmen, please visit www.cellcosmet.com and follow on Instagram @cellcosmet.cellmen_usa