2019 Perfumed Plume Award Winners for Fragrance Jounalism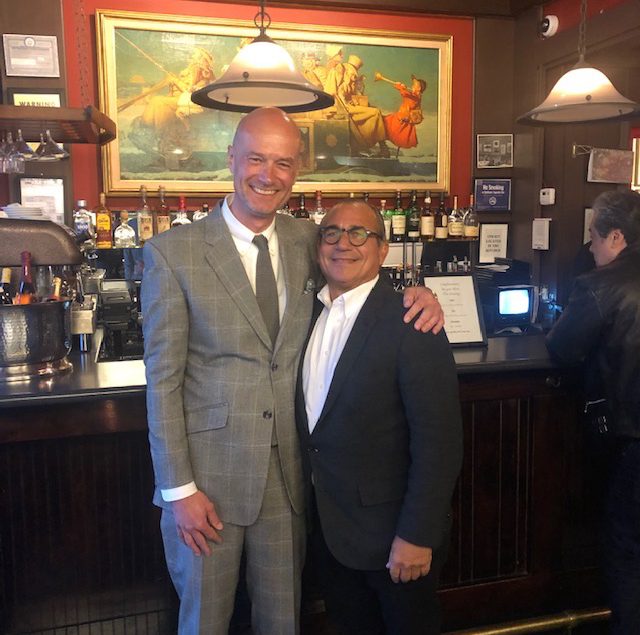 The Perfumed Plume Awards™ celebrated its 2019 winners at the Society of Illustrators in New York on Wednesday night, April 5th. The event was attended by a guest-list of writers, journalists, entrepreneurs, influencers and industry notables from the world of fragrance, media, art and design.
The prolific skills of each winner in creative fragrance journalism were recognized and greeted with warm applause and congratulations by all who attended. Founders Lyn Leigh and Mary Ellen Lapsansky spoke of their joy in honoring such gifted writers, all of whom elevate the art and craft of fragrance through their perfume stories. Winners were each presented with a signature Tiffany pen.
A Salute to the 2019 Winners
Perfume Stories in Mainstream Media – Print – Magazines/Newspapers:
·      Chemical Romance – New Beauty – by April Long
Perfume Stories in Mainstream Media – Digital – Magazines/Newspapers/Blog Postings/Webzines:
      A TIE!
·      How Britney Spears Built a Billion Dollar Business Without Selling a Single Record – InStyle – by
Rachel Syme
·      Fragrances of Film Noir: Scenting Five Femmes Fatales – ÇaFleureBon – by Despina Veneti, Sr. Contributor
New Category: 'Short 'n Sweet' Perfume Stories – Print/Digital:
·      Blind Faith – New Beauty – by Brittany Burhop Fallon
Visualization of Perfume Stories – Print/Digital:
·      Travels in France, Part One: Everything is Lavender – The Fragrant Journey – by Cynthia Lesiuk
New Category: INSTApost – Perfume Stories on Instagram:
·      but_not_today – The Plum Girl – by Elena Cvjetkovic
Fragrance Book Award:
·      Spritzing to Success: With the Woman Who Brought an Industry to Its Senses – by Annette Green
The awards were established in 2015 by Mary Ellen Lapsansky and Lyn Leigh, both experienced fragrance and cosmetic executives, to honor and recognize fragrance stories and the many talented writers and visualists who give the reader an inside view of the cultural, historical, scientific and personal approaches to fragrance design and what it takes to create an evocative scent.
During the presentation, Miranda Gordon, Vice President, Fine Fragrance Marketing & Evaluation, MANE remarked that, "The Perfumed Plume Awards shines a spotlight on gifted writers whose brilliant story-telling abilities give the consumer a newfound appreciation of fragrance in all its many facets. MANE applauds the tremendous efforts and passion of the Perfumed Plume."
  A special moment of the evening was the presentation to the legendary Annette Green for her book "Spritzing to Success." Jenny B. Fine, Executive Editor, Beauty WWD Beauty Inc., said of Ms. Green, "There's no doubting Annette's illustrious career in the fragrance industry. She changed, shaped and developed not only the face of the business from the inside, but also how the consumer perceived, bought and came to love perfume in all its forms."
Lead photo: GL with Henry de Monclin of HDM Design 
See more photos on their web site at: http://perfumedplume.com/