NACDS Supplies a Beautiful Weekend at The Breakers Palm Beach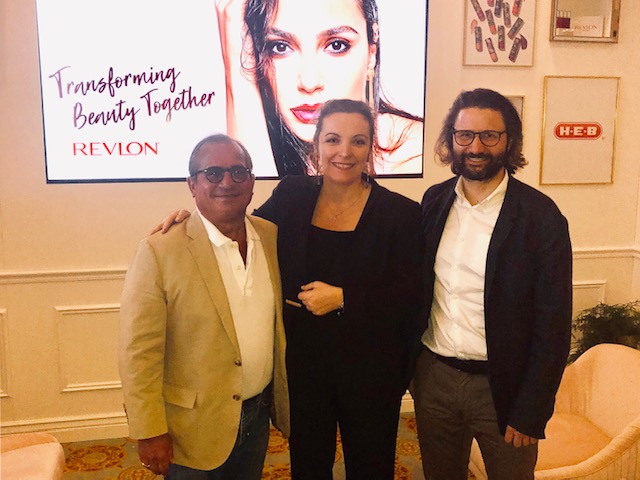 The NACDS (National Association of Chain Drug Stores) –which represents traditional drug stores, supermarkets and mass merchants with pharmacies, held its annual meeting this weekend at The Breakers Palm Beach.
For more than 80 years, this business conference, attended by the industry's top decision makers, has offered an unique opportunity to gain new insights into today's changing marketplace. Participation is restricted to executives from NACDS member companies and includes Retail Chairmen, CEOs, Presidents, and Senior Vice Presidents of Marketing, Merchandising, Operations, and Pharmacy and their executive-level counterparts and decision makers from supplier companies.
This year, multi-platinum selling singer and songwriter Gavin DeGraw performed at the opening celebration where Mark Panzer, Senior Vice President, Pharmacy and Health & Wellness, Albertsons Companies and NACDS Chairman of the Board, welcomed guests. Academy and Grammy Award Winning Singer and Songwriter Lionel Ritchie performed at the Board of Directors Dinner.
Revlon President & CEO Debra Perelman was on hand to welcome guests to their opening night reception in the beautiful Circle Dining Room of The Breakers along with Revlon CMO Serge Jureidini and President, North America Catherine Roggero-Lovisi. In lieu of favors, a donation was made in the name of each guest ot Look Good Feel Better which supports women in cancer treatment.
Doris Kearns Goodwin –the world-renowned presidential historian, public speaker and Pulitzer Prize-winning, New York Times #1 best-selling author, and Paul Ryan –the 54th Speaker of the U.S. House of Representatives, were both featured speakers.
Other noted speakers included: Steven C. Anderson, IOM, CEE, President & CEO, NACDS; Robert Clark, SVP, Merchandising, The Kroger Co.; George Coleman, SVP, Merchandising, CVS Health; Norm de Greve, SVP & CMO, CVS Health; Jeff Flake (R-AZ) Former US Senator; Carlos Garcia, Industry Manager, US CPRG-Retail, Facebook; Joe Hartsig, CMO, Walgreen Co.; Valerie Jabbar, GVP, Merchandising; The Kroger Co.; Jeff Koziel, SVP Operations, Walgreen Co.; Jordan Kremm, VP, Health & Beauty Care, The Kroger Co.; Christopher Lane, EVP, Wakefern Food Corp/Shoprite, and Incoming NACDS Chairman of the Board; Colin Mackenzie, VP, Supercenter Pharmacy Operations; Warren J. Moore, PharmD, VP Supercenter Pharmacy Operations; David Pothast, US Chief Customer Officer, Johnson & Johnson Consumer, Inc., Walmart; Judy Sansone, SVP, Front Store Business & Chief Merchant, CVS Health; Bill Shinton, PharmD, VP Operations – Kroger Health, The Kroger Co.;  Marcel van der Wurff, CPG Advertising Partnership Lead, Amazon.com; and Katherine Wintsch, Founder & CEO The Mom Complex.