Cosmoprof NA Announces its 17th Annual Trade Show in Las Vegas, July 28-30th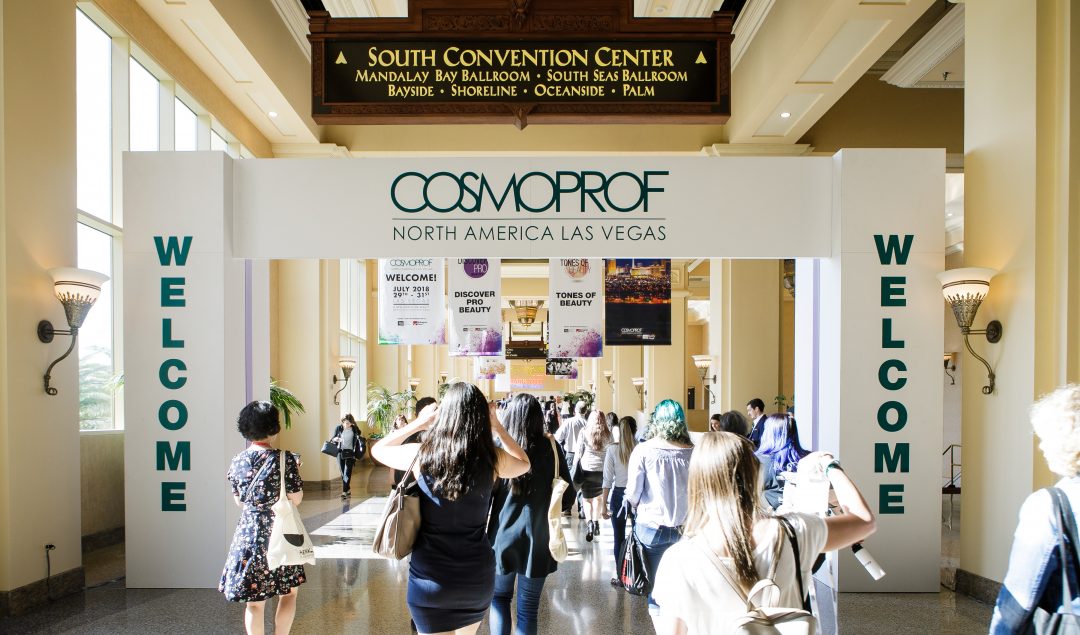 Cosmoprof North America (CPNA), the largest B2B beauty exhibition in the Americas, will host its 17th edition July 28th- 30th at the Mandalay Bay Convention Center in Las Vegas. With more than 40,000 attendees and 1,400 exhibiting companies anticipated from around the globe, this "must attend" event offers retailers, distributors, beauty brands and suppliers the unique opportunity to come together, make new relationships, foster collaborations, and be inspired.
CPNA showcases all facets of the industry presented across three main sections, two of which are dedicated to Cosmetics & Personal Care, with record-breaking growth in the skin care sector, and Professional Beauty. Within these larger show sections are specially curated areas featuring the most comprehensive array of cosmetics and personal care products from around the world dedicated to retail, multicultural beauty and green beauty. Country Pavilions will also have a prominent presence on the show floor, featuring beauty brands showcasing authentic elements and innovation from countries recognized for strong heritage in the beauty industry.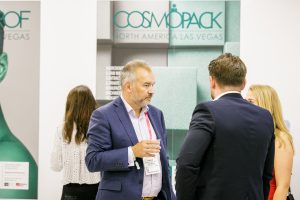 In addition to Cosmetics & Personal Care and Professional Beauty, this year's exhibition will put a spotlight on the cosmetics supply chain with the debut of Cosmopack North America, featuring companies representing ingredients & raw materials, contract & private label manufacturing, machinery, and packaging. The launch of Cosmopack will be accompanied by initiatives including a Buyer Program to boost B2B opportunities and a new Factory project showcasing the entire manufacturing process of a unique cosmetic product live on the show floor.
To continue its mission of providing unparalleled opportunities for exhibitors and attendees alike, CPNA will feature prominent buyers, robust conferences, and diverse initiatives allowing networking and business-building with the industry's elite movers and shakers. The Buyer Program was made one of the top priorities of the 17th edition, with additional investments geared toward attracting more prolific and globally inclusive buyers including Alibaba, Blue Mercury, Cos Bar, CVS Health, Macy's, and Space NK. The program connects exhibitors with top buyers consisting of retailers, international buyers and professional beauty distributors from across the globe. Selected exhibitors will participate in prearranged one-on-one meetings with interested buyers during the show in a designated meeting area on the show floor to generate business deals.
With more than twenty five seminars and workshops, a huge investment was also put toward CPNA's CosmoTalks lineup, which puts relevant intelligence at the fingertips of exhibitors and attendees so they can make informed decisions to positively impact their business. Highlights of this year's CosmoTalks include 'The Right Channel' panel hosted by WWD, 'The Beauty of Sustainability' hosted by American market research company, The NPD Group and 'CBD & Beauty: The Next 5 Years' hosted by Global Cosmetics Industry magazine.
Additional speakers include top executives from L'Oréal, Google, Clinique, Facebook, YouTube, Neiman Marcus, and Shiseido among others. Additional programs will be available for the duration of the three-day event for exhibitors and attendees to engage with.
Boutique, a one-of-a-kind beauty sampling bar featuring products from exhibiting companies, provides visitors the opportunity to curate their own customized beauty bag, created in collaboration with HCT Packaging, that they can take home. All donations collected on behalf of this initiative will go to Look Good Feel Better, a charitable foundation dedicated to improving the quality of life and self-esteem for people undergoing cancer treatment. Exhibitors and attendees are also able to connect with leading national and international trend and marketing intelligence agencies in the new Trends Corner, where they can learn about everything from identifying market trends to making smarter business decisions and more effective strategic development.
Also new this year are the Cosmoprof North America & Cosmopack North America Awards and CosmoTrends. The 'Awards' formally recognize the absolute best in beauty products, celebrate innovation, and honor excellence in packaging design and formulation among exhibitors. Winners will be announced across ten categories during a ceremony at the show. CosmoTrends, written by international trend agency BEAUTYSTREAMS, an international trend agency, is the annual post-show report on beauty trends, featuring the most innovative products from CPNA exhibitors. This is an exclusive look at everything that is cutting edge in the cosmetics industry. A pre-trend report will also be showcased as an installation during the show and presented at CosmoTalks.
Please visit cosmoprofnorthamerica.com to register and purchase your ticket.