DIOR: GET THE LOOK OF BELLA HADID THE 2019 MET GALA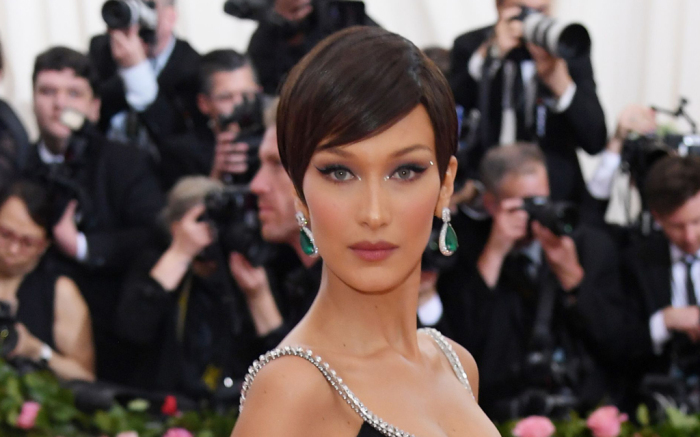 MAKEUP ARTIST MARY PHILLIPS
GET THE LOOK:
INSPIRATION: "IF LINDA EVANGELISTA AND VINTAGE BARBIE HAD A BABY! WE WENT FOR A DRAMATIC WINGED LINER WITH JEWEL ACCENTS.
COMPLEXION: I CONTOURED USING THE LIGHT CONTOUR SHADE FROM THE DIOR BACKSTAGE CONTOUR PALETTE #001 UNIVERSAL. NEXT I APPLIED THE DIOR ROSY GLOW #001 PETAL TO THE CHEEKS AND THE WHITE AND GOLD SHADES FROM THE DIOR BACKSTAGE GLOW FACE PALETTE #001 UNIVERSAL FOR HIGHLIGHT.
EYES: I FILLED IN HER BROWS WITH THE DIORSHOW BROW STYLER #001 UNIVERSAL BROWN. I USED THE DIOR 5 COULEURS #140 TWILIGHT FOR SHADOW, CREATED A DRAMATIC WINGED LINER WITH THE DIORSHOW ON STAGE LINER #096 MATTE BLACK, AND ADDED A COUPLE COATS OF THE DIORSHOW WATERPROOF #090 TO HER LASHES.
LIPS: FOR THE FINAL TOUCH, I LINED AND FILLED IN HER LIPS WITH THE DIOR CONTOUR #434 PROMENADE AND ADDED THE DIOR LIP GLOW #001 PINK OVER TOP."
– MARY PHILLIPS
DIOR PRODUCTS USED: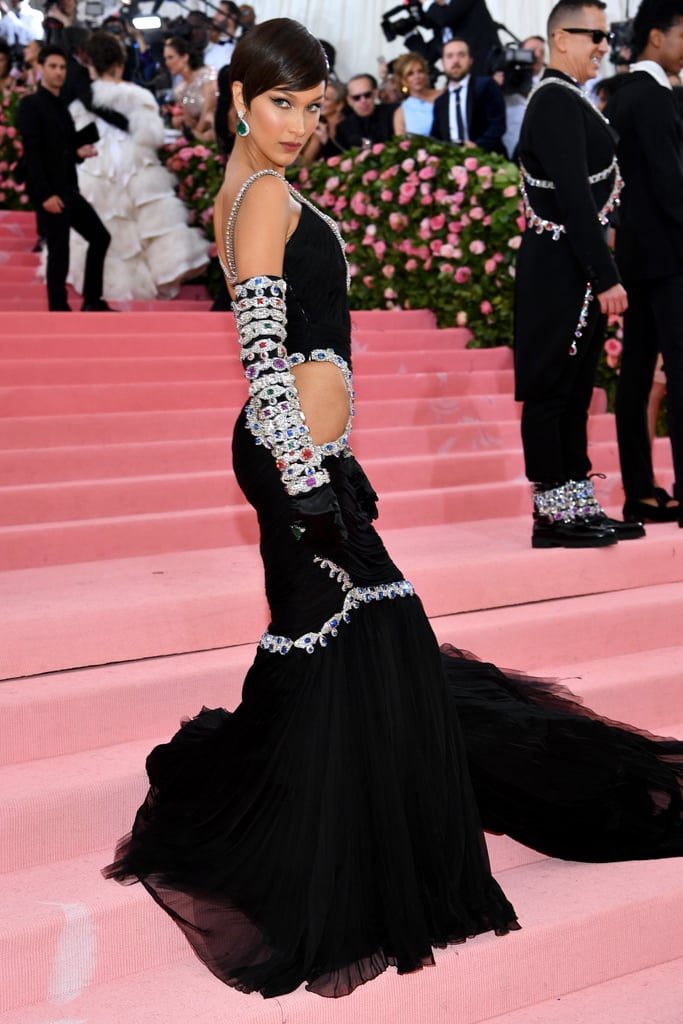 COMPLEXION:
DIOR BACKSTAGE CONTOUR PALETTE #001 UNIVERSAL
DIOR ROSY GLOW #001 PETAL
DIOR BACKSTAGE GLOW FACE PALETTE #001 UNIVERSAL
EYES:
DIORSHOW BROW STYLER #001 UNIVERSAL BROWN
DIOR 5 COULEURS #140 TWILIGHT *LIMITED EDITION* (FOR A SIMILAR OPTION, TRY #277 DEFY)
DIORSHOW ON STAGE LINER #096 VINYL BLACK
DIORSHOW WATERPROOF #090 BLACK
LIPS:
DIOR CONTOUR #434 PROMENADE
DIOR LIP GLOW #001 PINK
All products available on Dior.com