NYSCC Suppliers' Day Showcases Evolution & Innovation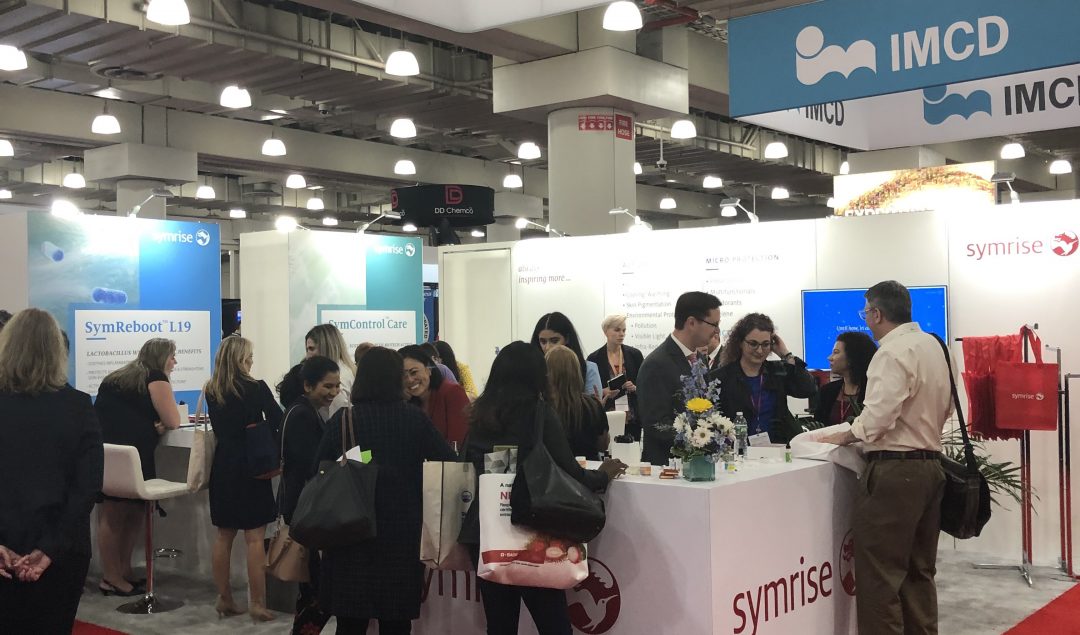 Record-breaking Attendance, Enhanced Programming, & Expanded Exhibit Floor Highlighted 40th Anniversary Celebration
The New York Society of Cosmetic Chemists (NYSCC)  40th Annual Suppliers' Day came to a successful conclusion, May 7-8, at the Jacob K. Javits Convention Center in New York. Showcasing thousands of ingredients and raw materials on an expanded expo floor that housed nearly 100,000 net square feet of exhibits while attracting 9,981 registrants, representing 64 countries, Suppliers' Day 2019 enjoyed a 5% increase in overall attendance – more than 25% increase since its move to NYC in 2017.
"Nearly three dozen education, association, and media partnerships continue to fuel our buyer expansion at Suppliers' Day. Our enhanced and innovative programs with CEW, ICMAD, PCPC, ASP, and IKW provided us with a strong voice into every element of product development and resonated with attendees" said Sonia Dawson, Chair of NYSCC.     
The increase in attendance and new programs at Suppliers' Day was also praised by exhibitors. "Participating in Suppliers' Day gives Dupont great exposure in the US market. Beauty is a full experience with the consumer always in the forefront of our developers' minds and we are proud to be part of  "The Evolution of Beauty!" said Pierra Pericu, Market Leader, Dupont.
In addition to an exhibit floor that featured nearly 550 exhibiting companies including 107 new exhibitors, Suppliers' Day also boasted standing-room only Presentation Theater sessions that included tracks focused on sustainability and sub-zero waste (Discover Sustainability) and the global beauty marketplace (The World of Chemistry).  Kicking off the show was a ribbon-cutting ceremony that featured past chairs, present committee members and industry partners that have been integral in the 40 years of Suppliers' Days and are key contributors to the evolution of beauty.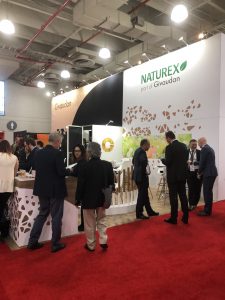 The Future Chemists Workshop hosted dozens of college students from Rutgers, Fairleigh Dickinson University, Kean University, Long Island University, University of Miami Health Systems, Montclair State University, Fashion Institute of Technology,  and  The University of Toledo, who competed in mini-challenges for the best formulation.  The NYSCC Mentoring Program was also launched during Suppliers' Day with members connecting and collaborating with mentees looking to enhanced their professional development and career in cosmetic chemistry.
The Digital Age of Beauty returned with presentations on trends, blockchain and big data; and featured a presentation by Ariane La Port, Insights Manager, Google. New programs included Microbiome: Inside Out Beauty; Fragrance: The Invisible Art; as well as Innovation & Compliance brought to the event as a collaboration between PCPC and IKW.  ICMAD's FDA Regulatory Workshop closed out the week on Thursday with nearly 150 registrants returning to the Javits for this content rich, must-attend conference.   
The NYSCC Awards Night event took place on Tuesday, May 7h at Stage 48 and showcased the finalists of the CEW Supplier Award: Ingredients and Formulation, as well as the Judges who represented iconic brands such as Chanel, L'Oreal, bareMinerals, eos Products, and Edgewell Personal Care. KOBO Products, Inc.'s  4 in 1 Multi-Purpose Sunscreen Cream was revealed as the winner and was recognized again at the CEW Beauty Awards Luncheon on Friday, May 17th. 
Evolution and the latest product development advancement were the underlying themes of the 2019 event.  The Innovation Hub & Solutions Center sponsored by SPATE, included products making their North American debut at Suppliers' Day, as well as the CEW Supplier Award finalists.  The Hub was supplemented by an Innovation Theater that not only showcased presentations from the Hub participants, but also hot-button topics such as Beauty/Wellness Trends, CBD, Indie Beauty, and Claims Substantiation.
Plans are already underway for the 2020 NYSCC Suppliers' Day taking place May 5-6, again at the Javits Center, with 85% of exhibitors already resigned.  "The show floor for Suppliers' Day 2020 will include the expanded area used for new activations in 2019. NYSCC will also strengthen its industry partnerships and continue to work closely with its members and the SCC to create the best global ingredients event for the industry, by the industry," said Giorgino Macalino, Chair-Elect, NYSCC. "We are going from evolution to revolution!"
For more information about NYSCC visit www.nyscc.org.  For 2020 Suppliers' Day exhibitor and sponsorship information email:  suppliersday@nyscc.org.