Plaisir de Grasse – CBD Sensual Oil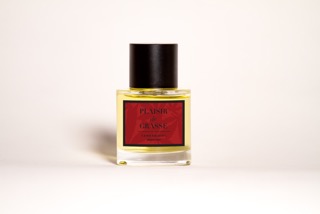 Plaisir:  /plezir/  pleasure / De: /duh/- from Grasse: /gra:s/A town near Cannes, in south-eastern France, center of the perfume industry/ Grass: Slang for Marijuana
Announcing Plaisir de Grasse Sensual Mist, the first ever top-shelf luxury CBD Sensual oil to have 1000 MG of pure, organic CBD in each 30 ml bottle.  Our product has only 10 ingredients—all organic and lab tested for potency and purity. Our glass bottles are imported from France, our oils come in small batches from an herbalist in Northern California and our CBD is grown in Colorado. Our MCT-Coconut oil is 100%organic, sustainably farmed and food-grade.
Cannabidiol (CBD) is a naturally occurring compound found in the resinous flower of cannabis.  Unlike THC, however, the non-addictive CBD does not change a person's state of mind, but does produce significant changes in the body, such as increased blood flow, tingling and a reduction in tension.
CBD can help with a plethora of intimacy hurdles, such as dryness, discomfort and anxiety.
Coconut oil is one of nature's most perfect lubricants, and the all-natural scent is beautiful.
Apply 15 minutes before intimacy, spray 6-8 times for 20 mg of CBD. Once applied you'll feel a warming, tingling sensation, but the full effect can take up to 20 minutes. Use that time wisely—apply it on your partner.
Plaisir de Grasse is the joint creation of Paolo Biacamano, an Italian who grew up in the fashion industry in the northern part of Italy and his wife, Mafalda, who spent her summers in Grasse. 
Order online at www.plaisirdegrasse.com. Also available at select retailers.