Madison Keys Makes Appearance at Julien Farel Restore Salon & Spa in Advance of US Open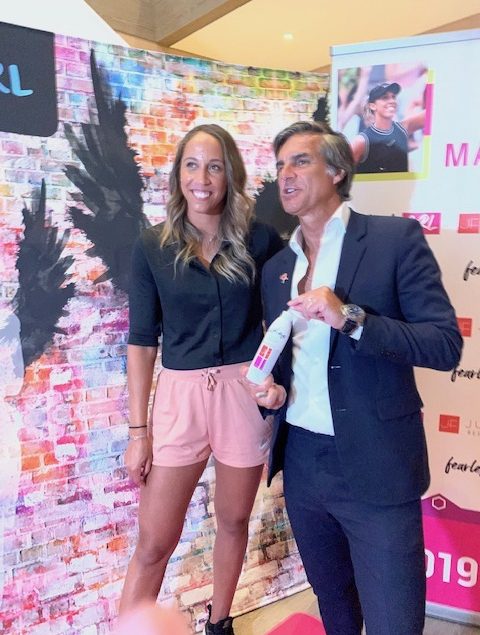 Top Ten Tennis Player Madison Keys made a public appearance at the Julien Farel Restore Salon & Spa in advance of the US Open this week to promote FearlesslyGiRL  The event brought mothers and daughters together to raises fund and awareness for the organization whose mission is to inspire confidence, stop bullying and empower young women to be kinder to themselves and each other, creating a "KINDER GIRL WORLD".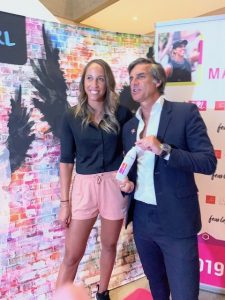 The Julien Farel – Restore Salon & Spa is located in the Loews Regency Hotel, New York City, 540 Park Ave (at 61st St).
Founded in 2011, FearlesslyGiRL is an internationally recognized organization that, through innovative school assembly programs, classroom curriculum, and on campus clubs, inspires confidence and empowers young women to be kinder to themselves and each other, creating a KINDER GIRL WORLD.
A special a mini summit for attending daughters was led by FearlesslyGiRL founder Kate Whitfield
Madison joined FearlesslyGIRL in 2016 and since then has been hosting school summits for young women with the help of founder Kate Whitfield. In November 2018, FearlesslyGIRL held the world's largest Pep Rally in Madison's home state of Iowa, during which thousands of young women joined the pep rally in person and online from all over the country.
Julien Farel is known for styling some of the most powerful people in the world. He is a master of the art and science of hair.  His touch has reached the hair of such legendary tennis players as Billie Jean King, Rafael Nadal and Novak Djokovic. He has also styled such models and celebrities as Lauren Bush Lauren and sister-in-law Dylan Lauren – Founder of Dylan's Candy Shop, to name just a few.
With a passion for architecture, wellness, and aesthetics, his profound concentration and attention to detail captures the subtle nuances of one's energy in order to create a signature, indefinable look that can only be described as Julien Farel.
The 10,000-square foot flagship Beauty Destination offers the best hairdressing, aesthetics, massage therapy and fitness all under one roof. Medically advised by the prominent dermatologist, Dr. Doris Day, the Julien Farel team of experts work to service all your beauty and wellness needs to achieve age-defying skin, hair, face, body and mind.
For more information on Julien Farel, his Anti-Aging Haircare Treatments and Products,  please visit, www.julienfarel.com
For more information on FearlessGirl, please visit: http://www.fearlesslygirl.com/