Merle Norman Launches Skintelligent Eye Moisurizer Featuring Probiotic Technology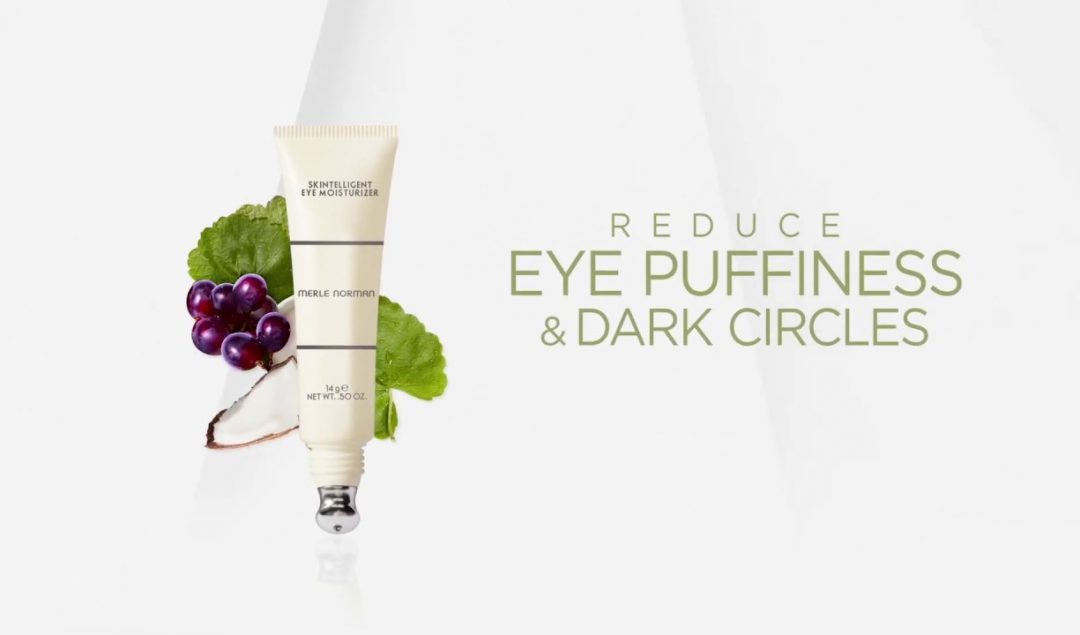 The Power of Probiotics: Merle Norman Cosmetics Launches Skintelligent Eye Moisturizer
Merle Norman Cosmetics welcomes Skintelligent Eye Moisturizer to the brand's skincare system, and we welcome the power of probiotics into our skincare regimen.
The innovative eye moisturizer offers a reprieve from dark circles, puffiness, fine lines and wrinkles with a cooling, restorative affect. Freeing our skin from environmental pollutants, while also protecting our complexion from such devastating irritants, the key to benefits unlocked by Skintelligent Eye Moisturizer originate not only in the ingredients harnessed by Norman Cosmetics, but are compounded in the product's application.
Included in the product's packaging is an innovative metal applicator which contours to the crevasses of your eye—a tool gifting a soothing sensory experience and stimulation of your skin cells for optimal absorption of the following:
Probiotics (Probiobalance CLR™): To promote the skin's natural process of shedding dead skin; provides anti-pollution protection to achieve fresher, younger-looking skin
Eyeseryl Peptide: For improved skin elasticity, a proven help to reduce eye puffiness and dark circles
Metabiotics™ Resveratrol: Derived from red grapes, it provides multi-functional anti-aging benefits, including the reduction of fine lines and those lines emanating from facial expression, to aid skin texture
Super Humectants and Emollients: A high molecular weight of Hyaluronic Acid and Coconut Oil helps tone and plump fine lines and wrinkles for a smoother, healthier-looking eye area
Free of harmful alcohol, dyes, colorants, fragrance, oil and parabens, Skintelligent Eye Moisturizer features a dermatologically tested, hydro-gel base—the fusion of high levels of water and hydration with emollients—which works to quench your skin's thirst, as you face all the elements.   
Availability: www.merlenorman.com, price: $45.00