Interview with Danyelle Boilard-Paul, EVP/GM, Clarins Groupe USA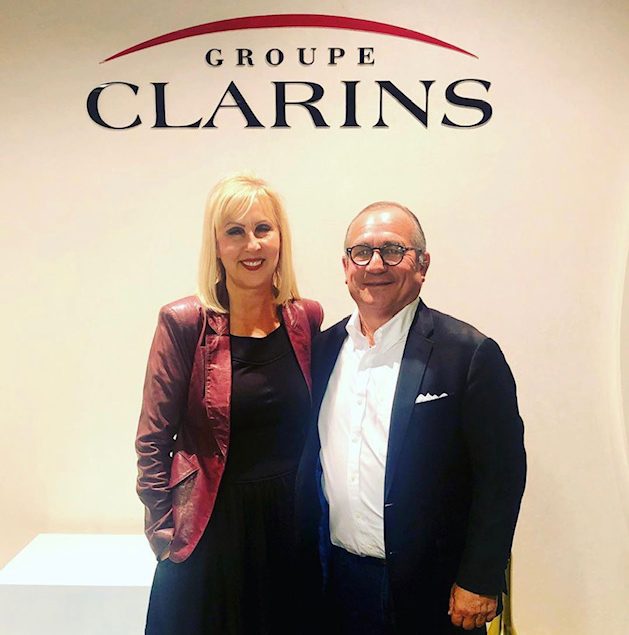 Interview with Danyelle Boilard-Paul, Executive Vice President/General Manager Clarins Groupe USA
GL:  Danyelle, I have known Clarins Chairman Christian Courtin-Clarins for many years and seen the Clarins brand grow and evolve, but somehow the brand seems more relevant than ever. All the qualities it has always stood for seem to be the ones that resonate most with consumers today: natural, organic, transparent. How will the brand continue to evolve in 2020?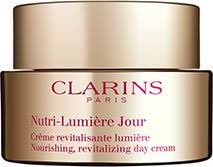 DBP
: George, our big focus remains on promoting and investing on the serum, moisturizer and eye categories with several key launches in 2020 . This month, we are launching a new moisturizer franchise
NUTRI-LUMIERE,
which targets a woman who is looking for a nutrient -rich skincare range that restores vitality to mature skin. With the launch of
My Clarins
in SP 2019 designed for Gen Z's, we more than ever have products for all generations and beauty concerns which support the Clarins philosophy of making ALL women look beautiful.
On the make up side, our strategy is to focus on our make up "heroes" such as Lip Oils, Lip Perfectors and Instant Smooth Perfecting Touch to name a few which are customer favorites for their skincare benefits, incredible feel and fun shades.
GL: What are your key initiatives for 2020?
DBP: Our key initiatives this year will be…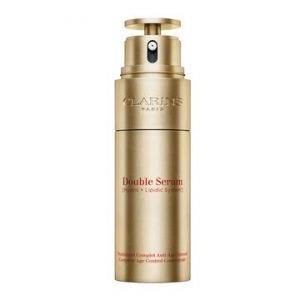 By popular demand, the Clarins NYFW pop up spa is making a return this February, once again hosted by celebrity expert therapist, Camilla Perez. Editors, models, designers, stylists, and influencers will be invited to experience the Clarins touch and products in this private oasis at The James Hotel in Soho. The spa will offer its signature detoxifying lymphatic drainage facial and body treatments. The Contour Shaper Facial features two serums, including the iconic Double Serum and the popular Shaping Facial Lift Serum.
Re-Plant Love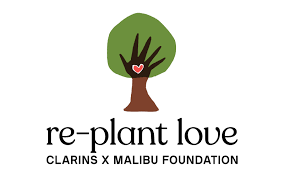 Clarins and the Malibu Foundation came together in 2019, with more than 700 volunteers, to plant over 3,000 trees and shrubs at Paramount Ranch, the largest planting day on record for the Santa Monica Mountains National Recreation Area. Going even further, Clarins x Malibu Foundation, with the support of the LA community and multiple local companies, are teaming up again to plant even more trees and shrubs in October 2020. We anticipate 1,000 volunteers in the LA area, including models, agents, actors, musicians, students, and environmentalists, to roll up their sleeves and join us on this special planting day. Clarins has always been inspired by nature and will always put as many efforts as possible to preserve and protect it.
Childhood Hunger
Clarins supports FEED, a social impact-driven brand founded by Lauren Bush Lauren, which delivers high-quality, nutritious food into the hands of children around the world.
In the spring of 2019, Pierce Brsnan's son, Paris Brosnan shot a short film and series of photographs which captured the ongoing work being done in Sri Lanka by the UN World Food Programme (WFP), supported by Clarins x FEED. Brosnan witnessed first-hand children incentivized to go to school because that is the one place where they can receive a nutritious meal. The gratitude and happiness of the children greatly impacted the young filmmaker.
Paris and his brother Dylan Brosnan kicked off Awards Season as 2020 Golden Globes Ambassadors. They are the first brothers to ever represent the Hollywood Foreign Press Association. In addition to escorting award recipients on stage at the show, for the first time, the ambassadors were able to use the platform to elevate the important issue of childhood hunger. In support, the HFPA made a generous donation to FEED to support their efforts to combat childhood hunger and keep kids in school.
Since 2011, during FEED promotions each spring and fall, Clarins customers at Macy's, Nordstrom, Bloomingdales and clarinsusa.com may purchase a cosmetics tote bag or pouch featuring the brand's logo and a number indicating that the purchase has funded either 10 or 20 meals for kids (inside are trial-size products as a thank-you token). Beginning summer 2019, clarins.com provides five meals for every online order. 
For more information, visit clarins.com